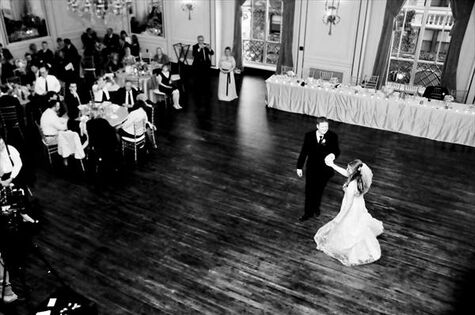 This was taken from the mezzanine level of the ballroom during our first dance. It truly encapsulates the love and joy of the day!
Photographer:
Jen MacPherson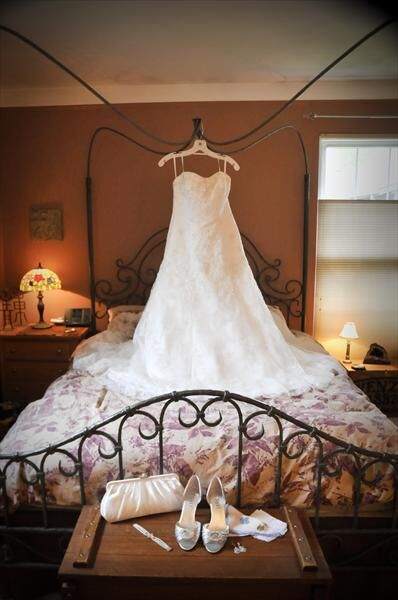 To honor our fraternal grandmothers who have passed on a gold "J" charm and handkerchief were pinned under my dress. On my right hand I wore my maternal grandmother's wedding band. Incorporating those precious items made the day even more special. For my attire I chose a Casablanca wedding gown and Haute Bride jewelry.
Photographer:
Jen MacPherson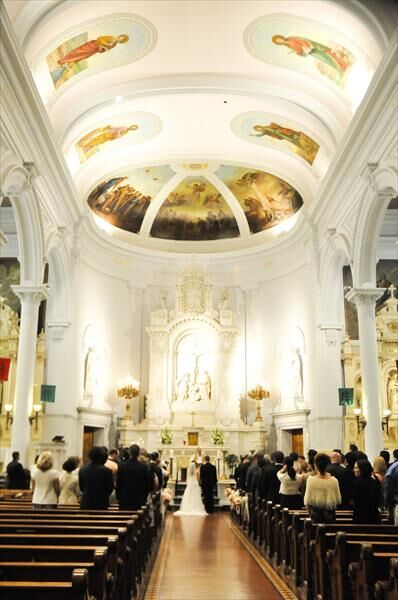 The wedding quickly took on the theme of vintage glamour by choosing historic downtown Detroit locations. Our ceremony was held at St. Peter & Paul Jesuit Church. It is the oldest church in Detroit still conducting mass and the history and beauty of it truly overwhelmed us.
Photographer:
Jen MacPherson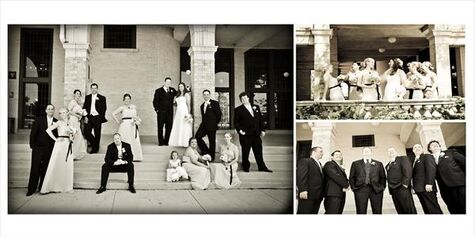 A trolley picked up the wedding party and drove us around downtown. These photos are in front of the old Belle Isle casino building. For the full wedding party shot, Jen, our photographer, gave us little direction so I love that the picture shows a little of each person's unique personality.
Photographer:
Jen MacPherson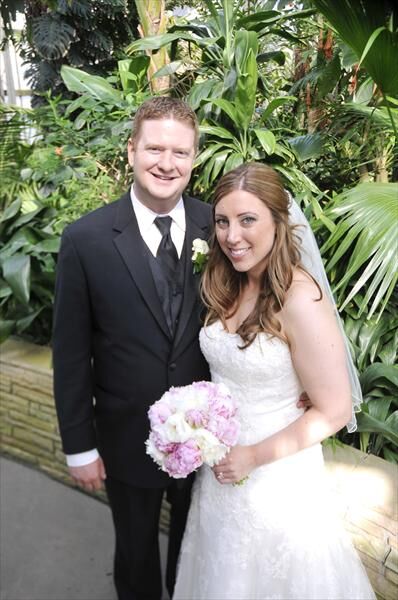 This is one of our favorites, Dan and I in the conservatory on Belle Isle. We were the only people in the entire building and there was something very romantic about that.
Photographer:
Jen MacPherson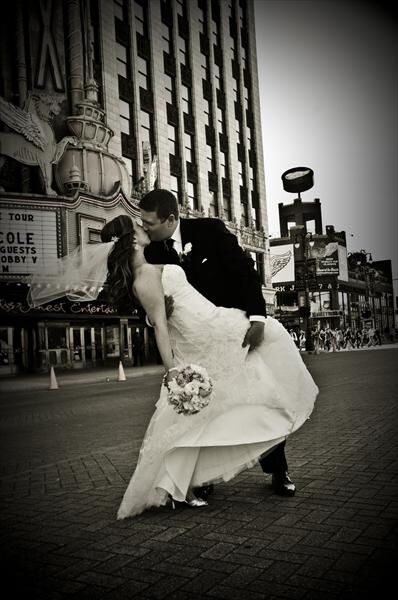 Before the reception we stopped for one last shot in front of the historic 1920's Fox Theatre. It's the "Woodward Dip" shot.
Photographer:
Jen MacPherson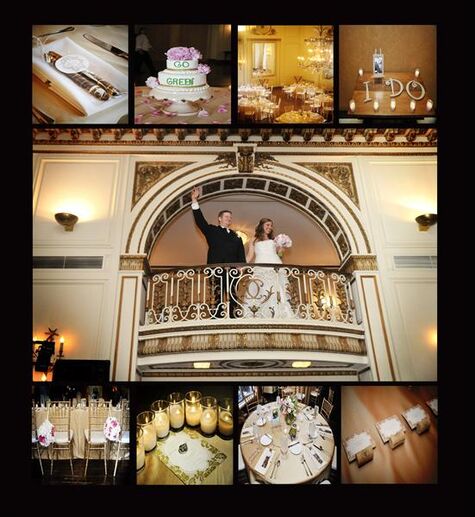 Our reception was held in the Colony Club which was originally built in the late 1920s as a Women's Club. The Louis XVI ballroom was recently restored and as soon as we stepped foot inside we knew it was the perfect venue for us. Our color scheme was designed so as not to compete with the beauty of the room. Some of our favorite details were the chocolate covered pretzels in a monogram adorned bag; the custom made cake stand, the cake with "Go Green" as surprise to the groom in honor of our Michigan State University alumni status and the cork placecard holders to represent our passion for wine. The table numbers were also a favorite as they incorporated our love of travel, each photo from a different city.
Photographer:
Jen MacPherson