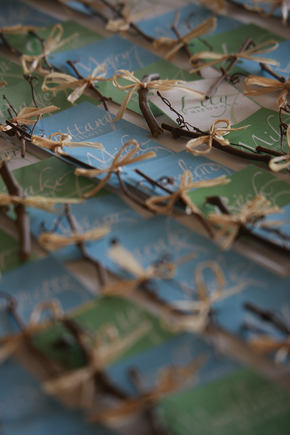 To keep the servers clear on what the guests ordered, the bride created these earthy table assignments to be color- coated to what the guests ordered. A green tag was steak, blue tags meant chicken, and white tags meant it was a special order.
Photographer: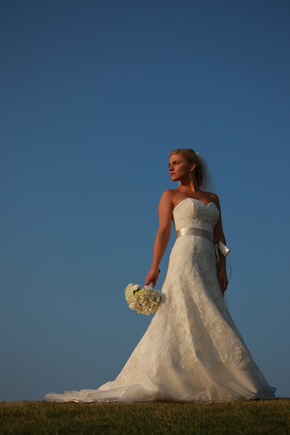 Anne wore a silk gown by Watters. The ivory gown made her feel beautiful, thanks to the craftsmanship of Elaina's Bridal Boutique.
Photographer: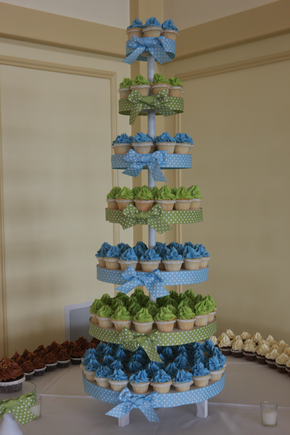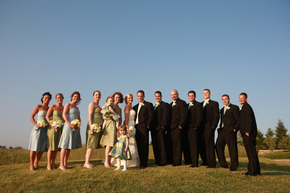 The bridesmaids wore blue and green dresses from Ann Taylor, while the bride's neices wore custom designed dresses. The groom and groomsmen got their tuxes at Men's Warehouse.
Photographer: