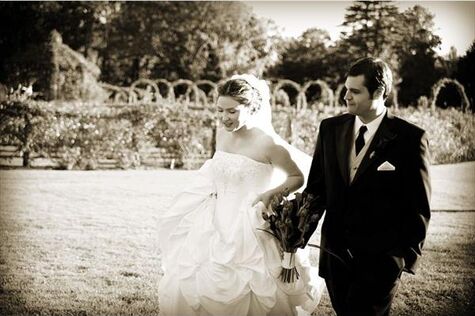 This is my favorite photo out of the hundreds our photographer took... it was taken an hour or so before the ceremony. We wanted to see each other so we could have a few minutes to ourselves and marvel at the fact that the day we had been waiting for since we began dating nine years ago (to the day!) was finally here.
Photographer:
J. Fiereck Photography
Even though it was October, many of the flowers were still in bloom in the gardens at Elizabeth Park.
Photographer:
J. Fiereck Photography