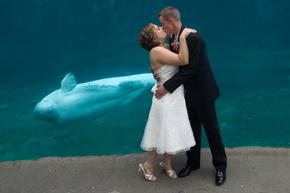 The backdrop was more than expected.
Photographer: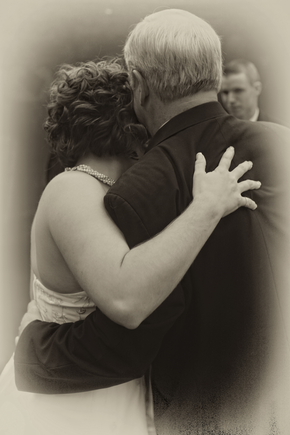 The photographer, Scott Perham, was absolutely fabulous at catching just the right moments, even with the awful lighting that the aquarium provided.
Photographer: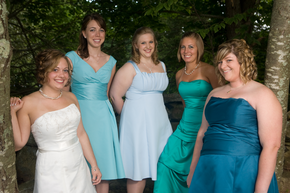 The girls wore different dresses in different shades of blue to mimic the aquarium themed backdrop.
Photographer: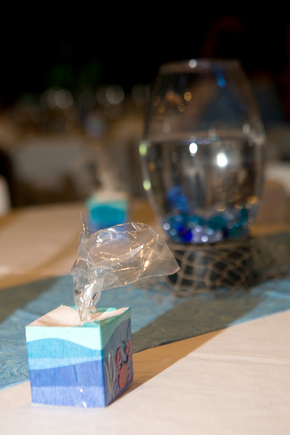 The favors were, fittingly, swedish fish, in hand decorated boxes and the centerpieces were beta fish which were given away at the end of the night.
Photographer: