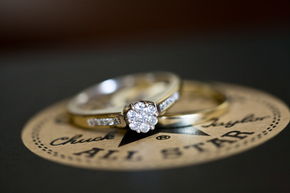 The Rings. We chose yellow gold, as it's the one thing that's traditional in our lives and our wedding.
Tags: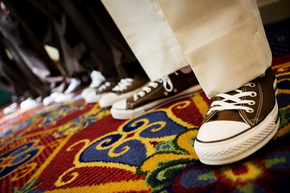 The groom and groomsmen sportin' espresso brown Converse. Our wedding colors were clover green, espresso brown, and ivory. Groomsmen and dads donned espresso tuxes with ivory vests and ties, while Adam sported an ivory tux with espersso vest and tie. Oh, and those shoes!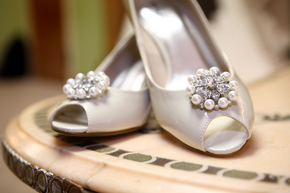 Shoe clips make everything better! Ivory peep-toes with shoe clips from absolutelyaudrey.com. My dress was strapless, ivory, cathedral length train with a mantilla veill and espresso bow.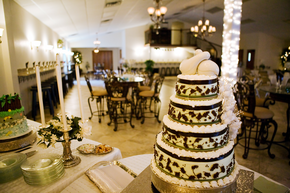 My best friend lends a hand. The bridesmaids dresses were tea-length, clover green with an espresso bow that tied in the back, and espresso trim on the bottoms of the dresses. Their dresses were complete with pockets! I asked each of the girls to wear their hair and shoes however they wanted, and in a way that would best express their individual personalities.