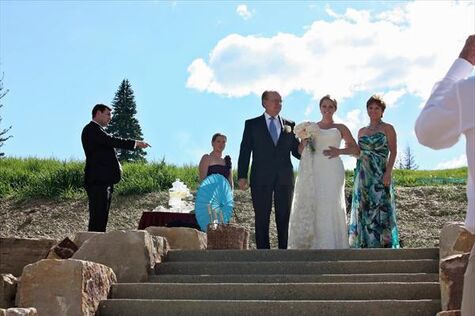 Both of my parents walked me down the "aisle"....lots of steps!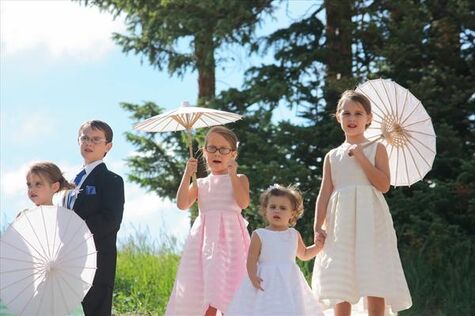 My nieces were the "flower" girls but we had them carry parasols instead of flowers. They were so cute!!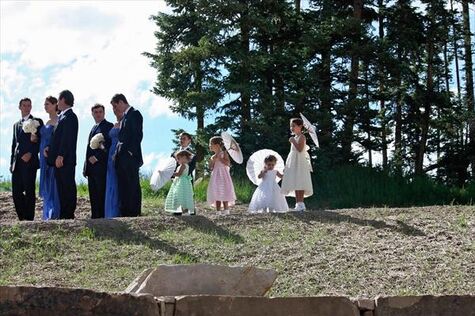 The bridal party was just brothers and sisters and nieces and nephews.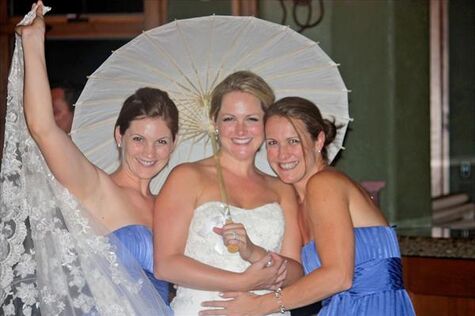 My sisters were my 2 bridesmaids!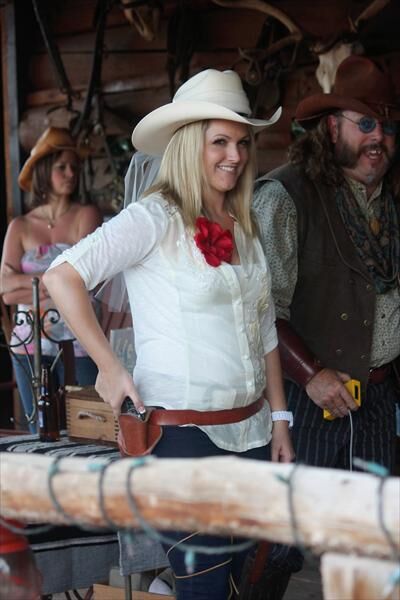 Rehearsal Dinner at a ranch! We had shootouts!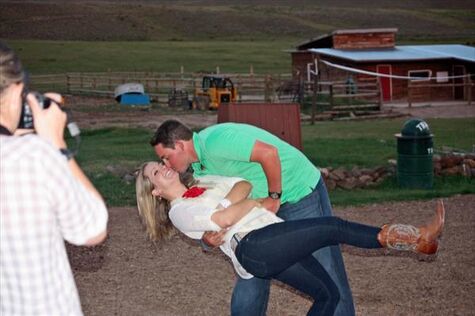 At the rehearsal dinner! Best party ever!!