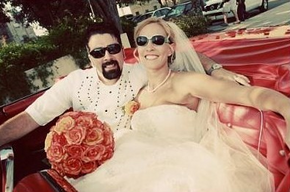 Transportation from the church in '62 Impala convertable. Rented locally. I knew it would mess up my hair, but my husband was so excited about the car... and my hair was going to get messed up dancing all night anyway!
Tags:
Photographer:
CMI Photography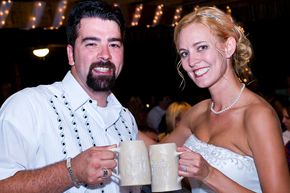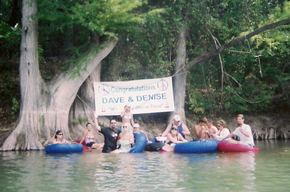 The day before the wedding, early guests went tubing! Hideout on the Horseshoe provided guest pick-up and the run ended back at the Hideout. With guests coming across the country, we skipped out on silly, trivial things that cost a lot (such as fancy place cards and an over-the-top cake decor). We focused on doing things to have FUN with our guests. It's the biggest party we're going to ever throw, right?
Photographer:
CMI Photography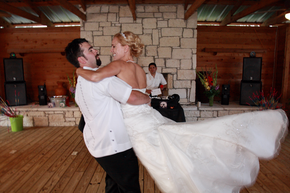 Our first dance! My husband and I put FUN first for the reception. We picked every song on the DJ playlist. Ranging from Rat Pack, Texas Country, Classic Rock, 1950s, and polka. The guests couldn't stop dancing!
Photographer:
CMI Photography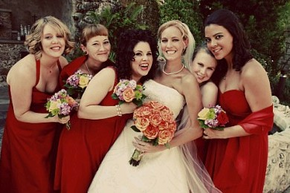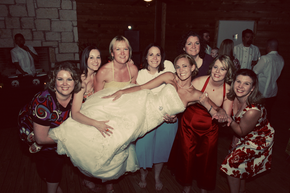 My old college pals came from all over for my wedding! Ike had just hit Houston and Galveston, it was wonderful that most of the guests could make it.
Photographer:
CMI Photography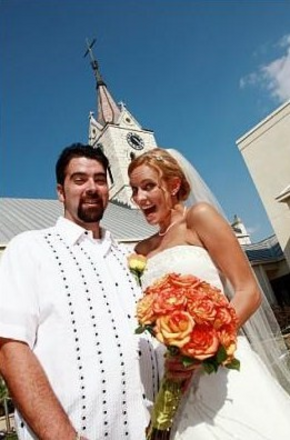 David and Denise were married in New Braunfels at Sts Peter and Paul Catholic Church! The groom and groomsmen wore guayaberas from Penner's in San Antonio, dress from David's Bridal, and flowers were from Comal Flower Shop. I figured "Hey, if I can choose my dress, he can choose what he gets married in!"
Photographer:
CMI Photography