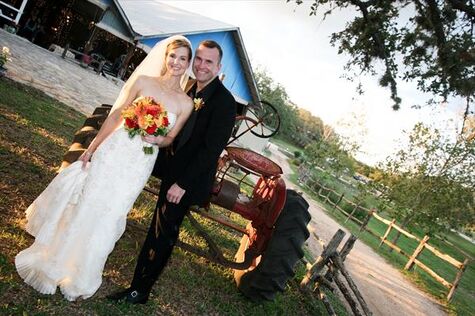 The bride and groom, both in the military, met in Iraq while supporting Operation Iraqi Freedom. They choose to have a relaxed, rustic ranch wedding in Texas (the bride's home state). With small touches throughout the ceremony and reception they celebrated family, friends, their military heritage, patriotism, and love of good food and music.
Photographer:
Laurie Rush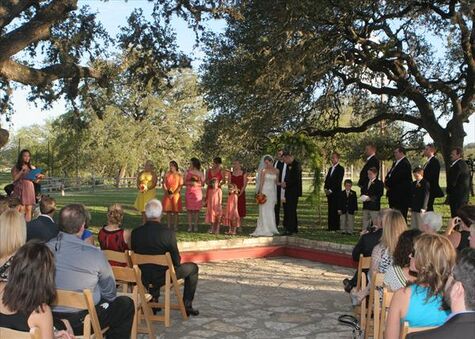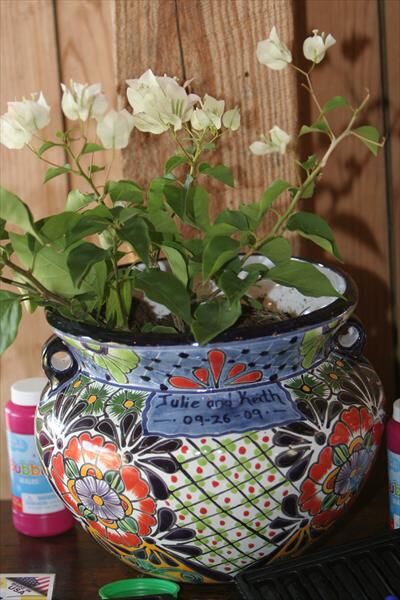 Hand-painted flower pots, such as this one, in different shapes and sizes -- and made in Texas -- served as decorations and favors.
Photographer:
Laurie Rush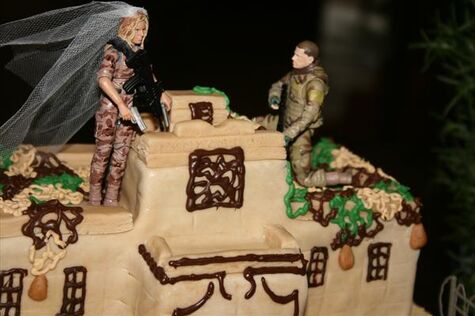 The groom's cake was a replica of the building in Iraq where the bride and groom first met. They created a slight twist on the traditional wedding cake topper with the bride and groom decked out in combat gear. (Minus the wedding veil, of course!) This chocolate-cappuccino cake was made by Sophie's Choice Bakery.
Photographer:
Laurie Rush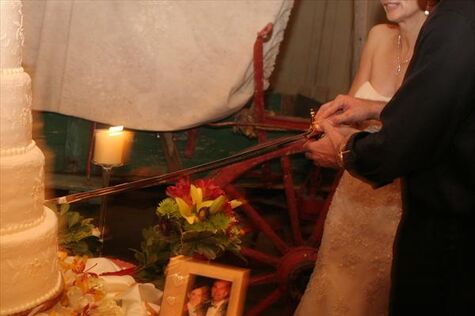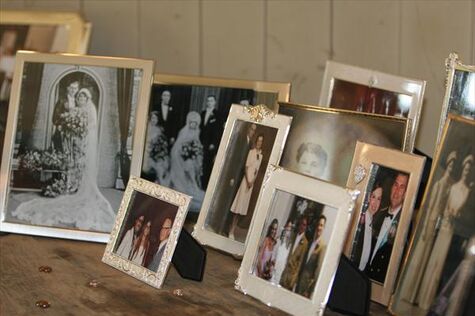 Old family wedding photos dating back 100 years were displayed throughout the reception.
Photographer:
Laurie Rush