10 Surprising Facts About Poppy Delevingne's Wedding (Including Ring Bearers Dressed Like Actual Bears)
by Ivy Jacobson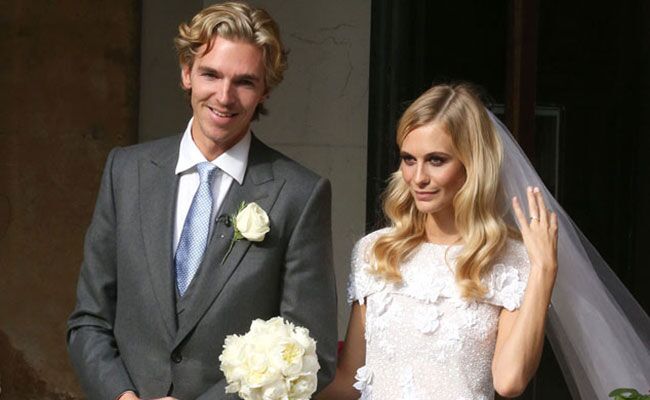 Whenever a supermodel gets married, it's always a glamorous affair — but it may not be all that traditional. Supermodel and socialite (aka the two most fun jobs ever) Poppy Delevingne and her fiance, James Cook, got married on Friday in London, and while it was definitely an A-list event, we were surprised to see bears present as well. Keep scrolling for 10 surprising aspects of Poppy and James's nuptials and more pictures from their wedding day:
1. Poppy wore a custom-made white Chanel couture wedding dress and matching veil — but if it looks a bit familiar to you, that's because Blake Lively wore a similar version of the gown from Chanel's Spring 2009 collection in 2011. However, Blake's look is more boho while Poppy's is decidedly elegant and bridal.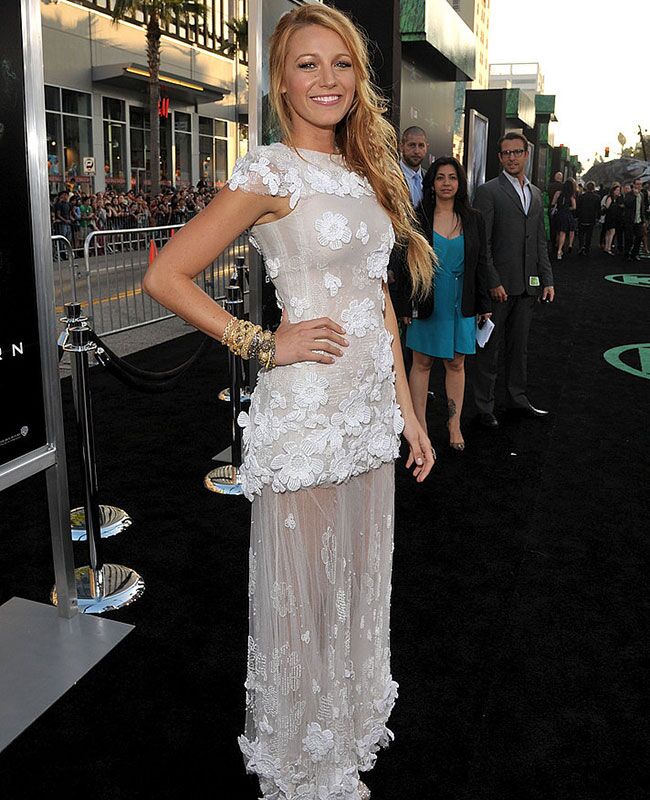 2. Poppy was ready to party! Her gown also had a detachable skirt for the reception and after-party.
3. Cara Delevingne, Poppy's supermodel sister, may have pulled a bit of a Pippa (with a little more edge), since she looked gorgeous in her white fluttering Chanel bridesmaid dress.
4. Poppy also one-upped fellow supermodel Kate Moss, who had 16 bridesmaids and flower girls at her wedding. Poppy showed up to St. Paul's Church with 17 bridesmaids and flower girls in tow!
5. Poppy's wedding put the literal "bear" in the term ring bearers as evidenced by this photo. Exhibit A: Cara holding the hand of a very tiny and cute bear (or page boy, as they say in England) with another in the foreground.
6. Two of England's biggest celebrities were on the guest list: Sir Andrew Lloyd Webber and Ginger Spice herself, Geri Halliwell.
7. The couple is having their mini-moon in Marrakech, Morocco, where their second ceremony is also taking place.
8. Poppy and James joined tons of celebs who also got their wedding date inked on them. They showed off their new tattoos on Instagram with the caption reading, "Mini moon ripped jeans & a new tat @cook_james#DreamiestDay 🌙
9. So this isn't surprising, but it is beautiful. Cara posted a photo of Poppy and James's wedding invitation, complete with beautiful blue calligraphy and, fittingly, red poppies.
10. And also, remember when Poppy's older sister Chloe said that there wouldn't be any Instagram or social media photos allowed to be taken at their wedding? If that's true, then how do they account for all of these Instagram photos?
See more pictures from their wedding day below:
Want more? Right here!
> See Jill Duggar and Derick Dillard's wedding shower photos (and her wedding beauty pic!)
> We love these real pink wedding receptions