12 Obvious Signs You're Planning a Wedding (in GIFs)
Wedding planning comes with a very particular set of emotions. Look familiar?
by The Knot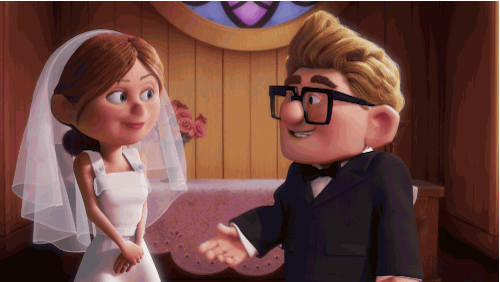 Planning a wedding means facing a whole new world of etiquette, advice, emotions and decision-making. If any of these scenarios look familiar, you're definitely in the depths of wedding planning. Don't worry, you won't always be so busy, we promise.
1. You're fielding unsolicited love, marriage and event planning advice from every direction.
2. Your partner has started speaking an entirely new wedding language you can barely understand.
3. You spend the entire day planning your wedding at work while pretending to actuallly do work.

4. You can't stop finding ways to bring up or show off your engagement ring.
5. Your partner starts to wonder if you care more about your wedding website than you do about them.
6. You find yourself trying to justify all the crazy extras you never used to care about.
7. You've become the planning, fashion and style guru for all of your just-engaged friends.
8. For some reason, you have a hard time controlling your emotions.
9. It's honestly painful to look at your bank account these days.
10. You second guess yourself on every decision, and your friends have to keep reassuring you.
11. You've had to look in the mirror and stop yourself from becoming a Class A...
12. Everyone thinks you're in a state of bliss, but everyday you're just like:
Need help planning your wedding? We've got you. Download The Knot All-In-One Wedding Planner to map out every step of the way, from your initial wedding style vision to your day-of timeline.