14 Ideas for a Hollywood Wedding (or Oscar Party!)
by Bridget Clegg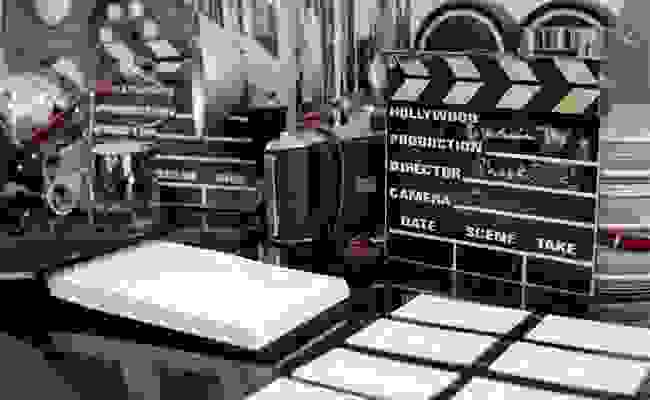 Turn your wedding into a night of Hollywood romance with thematic nods to classic cinema. Honor your first date with movie-ticket-stub escort cards and glorify your weekend Netflix binges with a late-night popcorn bar. For your wedding (or your upcoming Oscar party!), incorporate the nostalgic mood of black-and-white films, the art-deco vibe of 1940s theaters and the bold personalities of Hollywood's elite with the 14 ideas below!
Make your invitation suite resemble an admit-one ticket.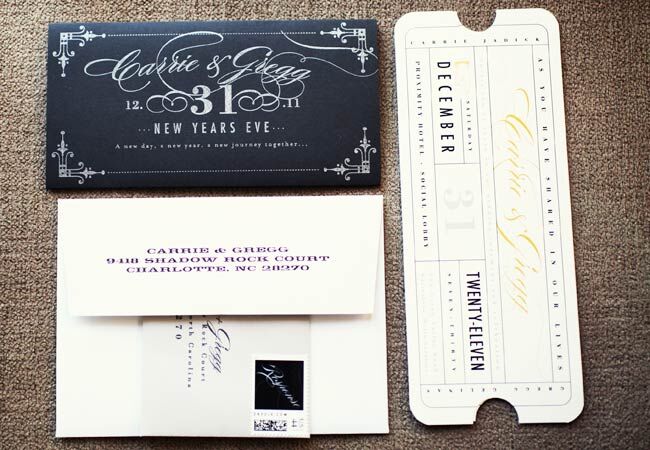 From the album: A Modern Formal Wedding in Greensboro, NC
Create a seating chart display with film reels and framed photos of classic Hollywood romance.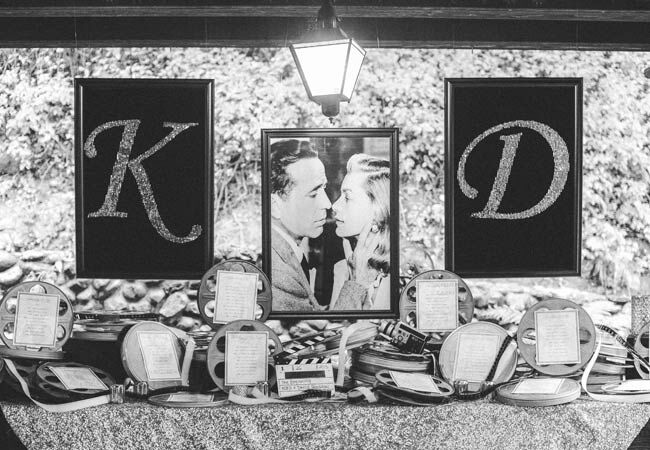 From the album: An Old Hollywood Wedding in Silverado, CA
Design your escort cards to look like tickets.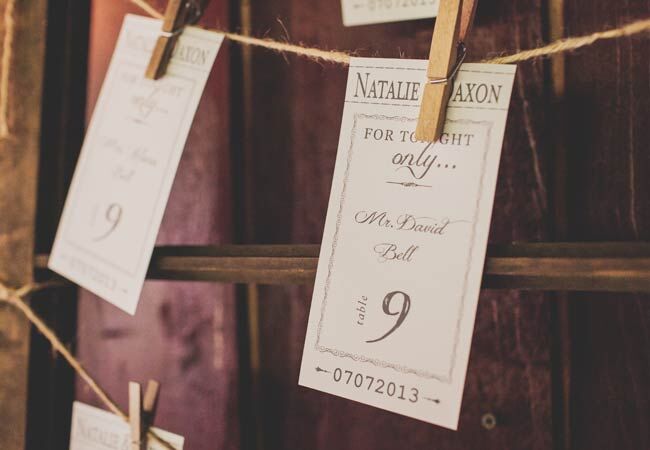 From the album: A Romantic Country Wedding in Nashville, TN
Play off the ballot idea with an escort card display of mini-envelopes.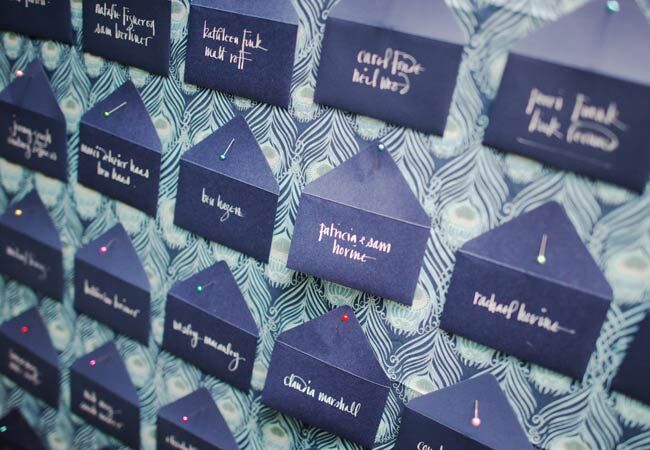 Serve Shirley Temples in honor of the great late actress and youngest person to receive an (honorary) Academy Award.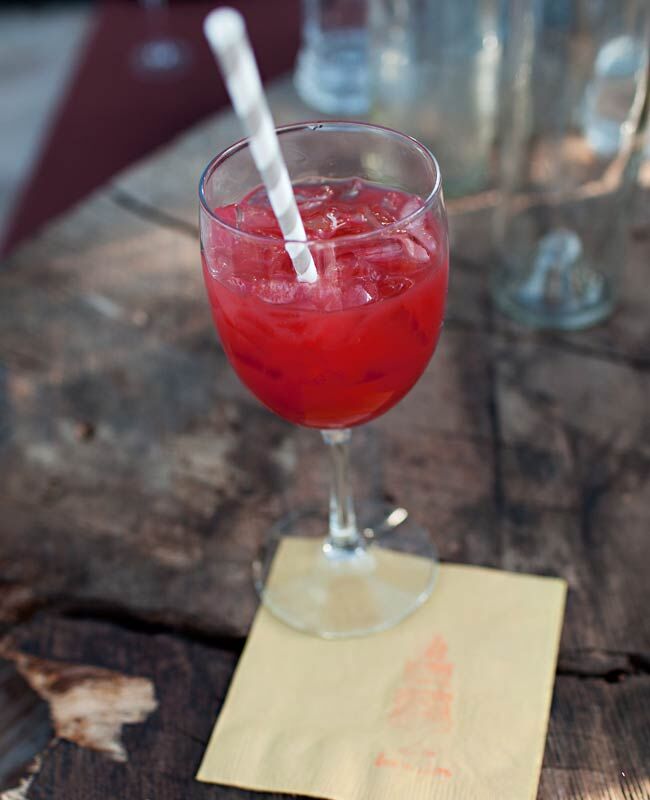 From the album: A Vintage Wedding in Napa, CA
Decorate your guest-book table with vintage film equipment.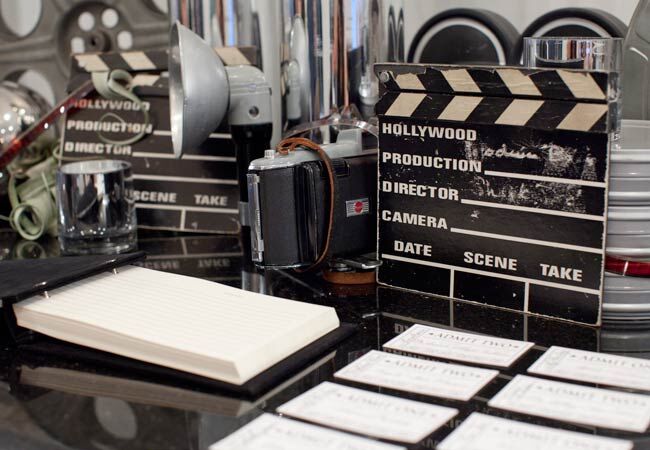 Pair framed photos of classic film couples with your table numbers.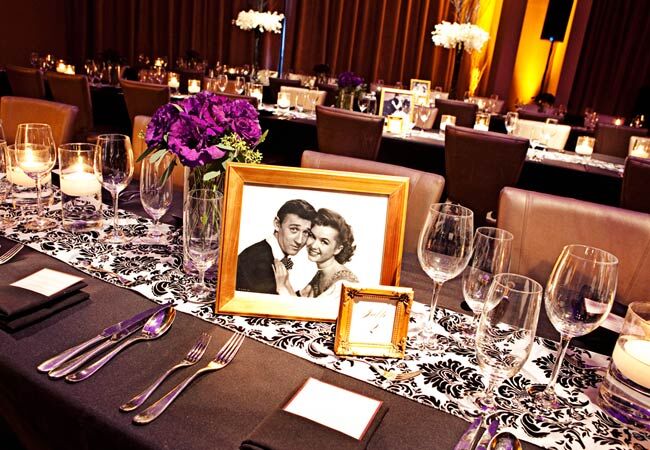 From the album: A Classic Wedding in Los Angeles, CA
Project photos of your silver-screen favorites in the cocktail lounge or at the reception.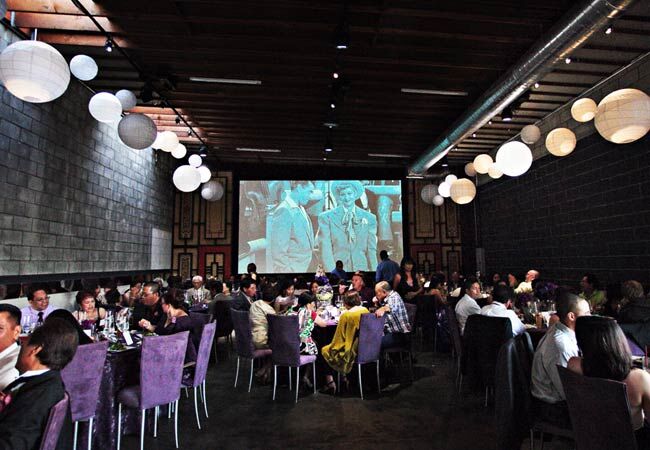 From the album: A Modern Wedding in Culver City, CA
Put your love in lights with a marquee wedding sign.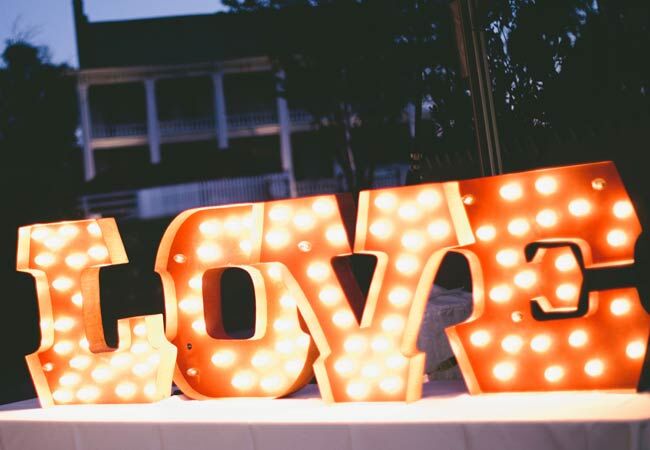 From the album: A Whimsical Shabby-Chic Wedding in Franklin, TN
Make your dessert black tie with chocolate-covered strawberries and a cake that look like tuxes.
From the album: A Timeless Classic Wedding in St. Louis, MO
Represent your film buff with a groom's cake shaped like a camera.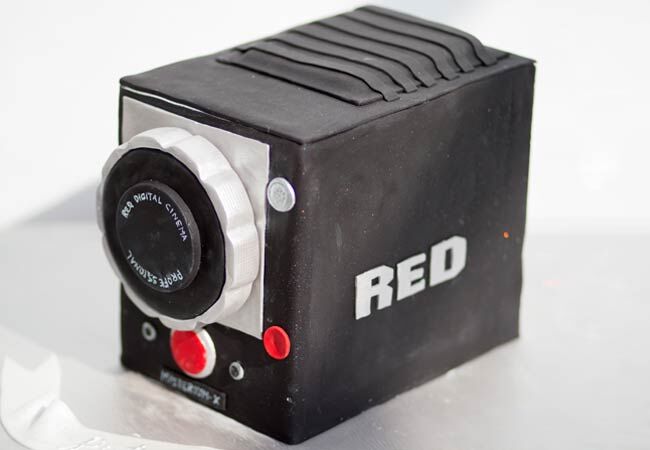 From the album: The Knot Dream Wedding in New York, NY
Make a fancy concession stand by setting up a popcorn bar with favor boxes.
From the album: A Glitzy Formal Wedding in Phoenix, AZ

Keep the congratulatory champagne flowing with bubbles shaped like bubbly for guests to use during your reception exit.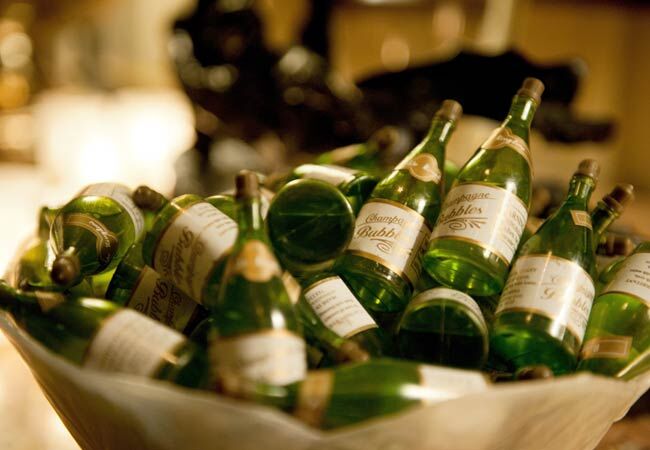 From the album: A Romantic Traditional Wedding in Austin, TX
It may not be an Oscar, but give guests a gold trophy to commemorate your wedding!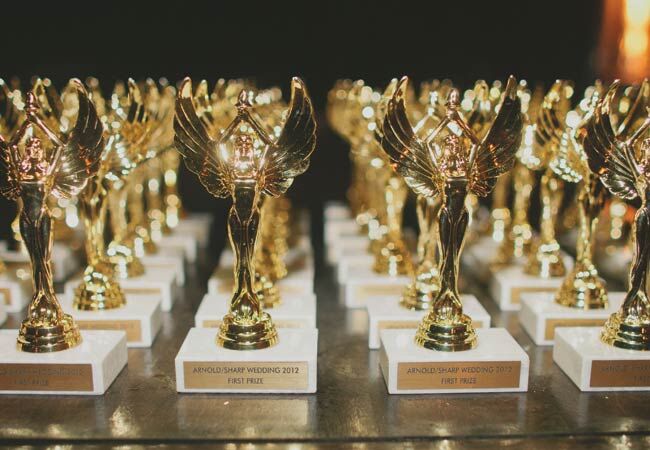 From the album: A Casual Vintage Wedding in Palos Verdes, CA
See More!
> An amazing mashup movie trailer proposal
> Greatest wedding movie moments of all time
> 7 wedding-worthy gowns (get the look!) from the 2013 Oscars