15 Minutes With Paul Andrew
We sat down with the award-winning shoe designer to get the scoop on choosing the perfect bridal shoe.
by The Knot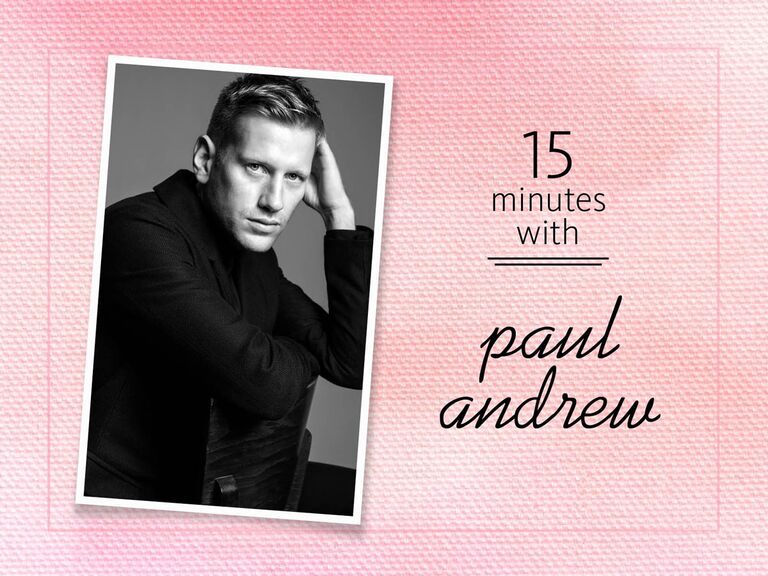 If you're searching for a wedding day solemate, we have a feeling Paul Andrew has a shoe (or two) for you. Just one look at his intricately embellished heels (laser-cut flowers and ostrich feathers, anyone?) and we're in footwear heaven. To sweeten the deal even more, his splurge-worthy bridal collection is also designed with comfort in mind. As the first and youngest British footwear designer to win the CFDA/Vogue Fashion Fund, it's no surprise Andrew has found the perfect balance between couture shoe design and solid craftsmanship.
We sat down with the trendsetter to get the scoop on dressing the stars, finding the perfect wedding day shoe and the secret to comfortable heels.
What drew you to shoe design?
When I was young I passionately wanted to be an architect. I was drawn to the process of exacting design that unite form and function. But I was simultaneously developing a keen interest in fashion, so the two disciplines found a really compelling intersection with shoe design.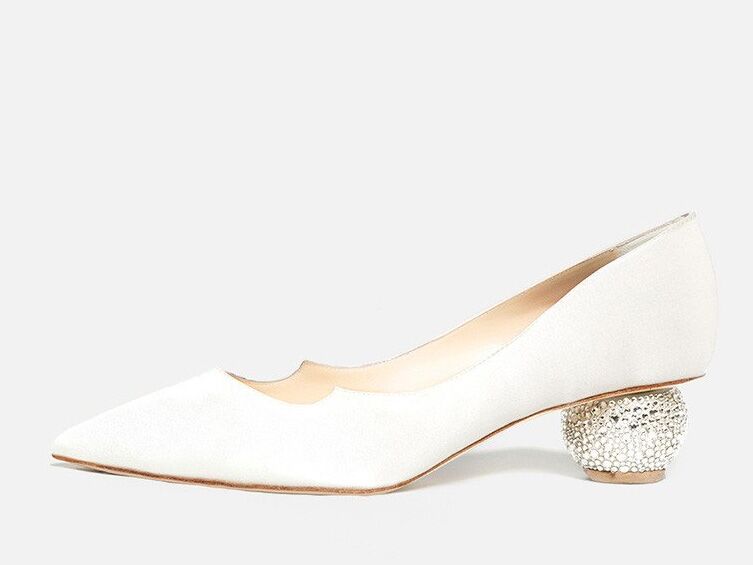 How did your experience working in a number of well-known fashion houses like Donna Karan and Alexander McQueen influence your own brand?
Working alongside each of these designers was an incredible experience in its own right, and I'm very proud and lucky to have been a part of their teams. I was fortunate enough to work with Lee (McQueen) when it was a very small company, so even though I was just out of school, I felt very much part of the team. His imagination was boundless. He had an incredible way of pushing design further than anyone I've ever met - and that has stayed with me in my own process. Each of my experiences working with these icons of the fashion industry was incredibly formative, but with Donna I was really pushed to make beautiful accessories practical; It was with her that I developed what would eventually become the heart of my brand, which is beautiful shoes that are simultaneously incredibly comfortable.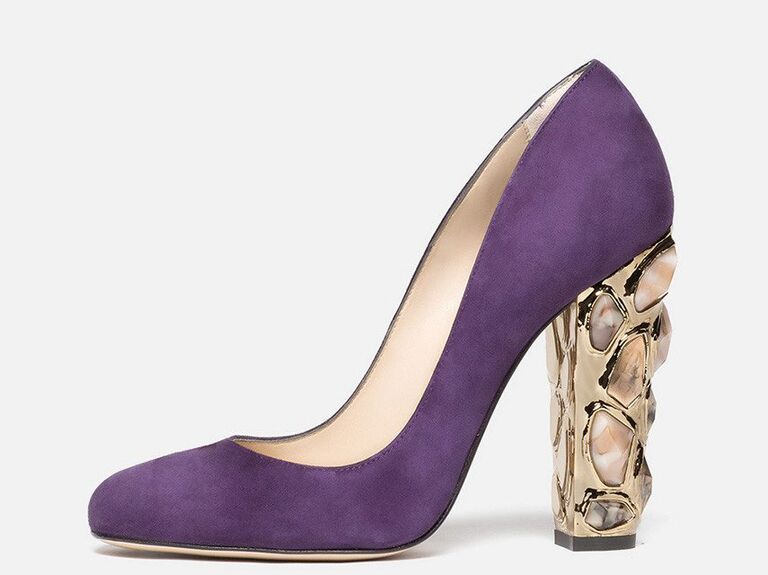 You have named celebrities such as Jessica Chastain, Lupita Nyong'o and Cate Blanchett as some of your celebrity muses. How have they each inspired different designs and styles?
I would not say that they have influenced specific designs, so much as they have influenced who is the Paul Andrew woman. The more incredible women I meet, the more I'm inspired to create shoes that they want to wear; shoes they choose to return to time and again. Most of the high-profile women I've dressed also wear the shoes in their everyday. I want my designs to be glamorous and sexy, but they also need to perform in your wardrobe!
What was the inspiration behind your signature Zenadia Stilleto that has taken the red carpet by storm?
One of the first collections I designed was inspired by birds. I wanted to create a pump with a small detail, something that gave it just enough distinction on the shop floor, without being ostentatious. The 'wing' detail, as I call it, was inspired by the flick of a wing as a bird takes flight. I think celebrities are drawn to it not only because it has a subtle design element, but also because I've put significant time and energy into making it the most comfortable stiletto a woman can buy.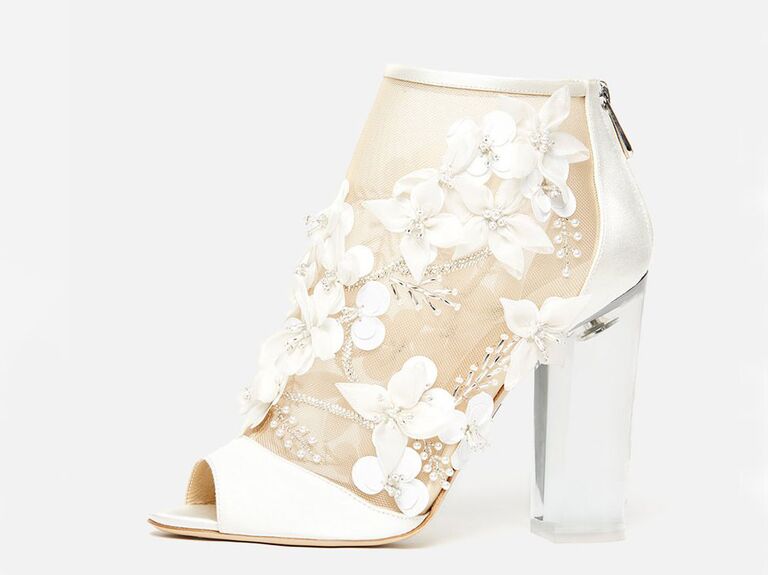 How would you describe your bridal collection?
The Paul Andrew Bridal collection is above all chic and elegant, but with interesting twists. This is one of the most important days of a woman's life, so I aim to design shoes that are classic and timeless, but also really unique and special. Something I've heard multiple times from women whose wedding shoes I've designed is that they're looking for something they can look good in, but feel better in. So when I design bridal shoes, I always ensure that there is attention to the beauty of the shoe, but that they are simultaneous comfortable. A bride should be dancing at her wedding, not sitting down because she's is crippled by her shoes.
What do you think is the most important thing for brides to keep in mind when it comes to bridal footwear?
The most important thing is to ensure that you don't decide that this is the moment to suddenly climb into towering heels if you live your life in sneakers and flats. The most memorable moments of your wedding will be walking down the aisle, standing at the alter, and dancing with your friends and family, so the last thing you want to be thinking about in those moment are your shoes, you should be floating on air. So wear what you're comfortable in, what makes you feel confident and beautiful. Some of my favorite brides have worn low heels or even flats.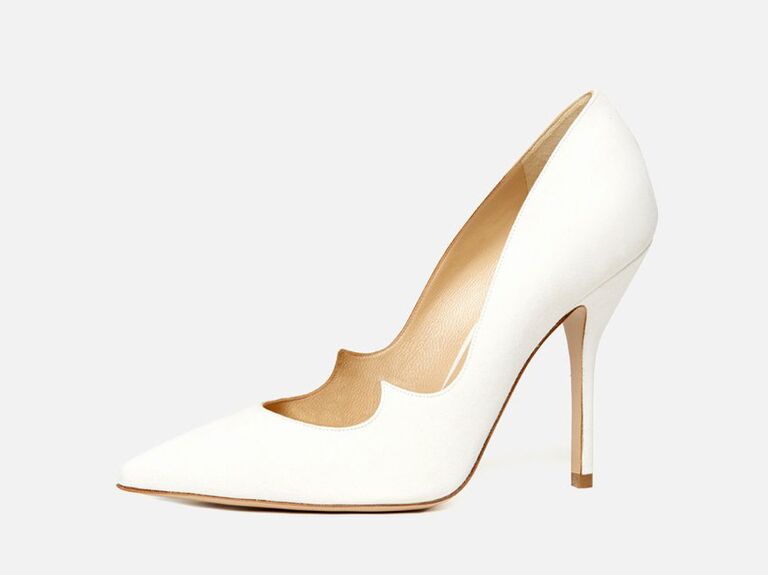 What is your secret to making heels comfortable?
I put a tremendous amount of energy, time, and thought into making my collection the most comfortable luxury shoes in the market. When I launched my brand, four years ago, I noticed that women now live in sneakers and clearly demand comfort from their footwear, which is so different from the mindset of my mother's generation—my mother used to vacuum in heels! So I undertook an exhaustive study of over 500 women's feet around the world, and I used that information in the development of my lasts, the inclination of the arch in my heels, even the padding that is inserted into the insole of every shoe. Every single aspect of my designs is engineered to provide the height of fit, comfort, and durability.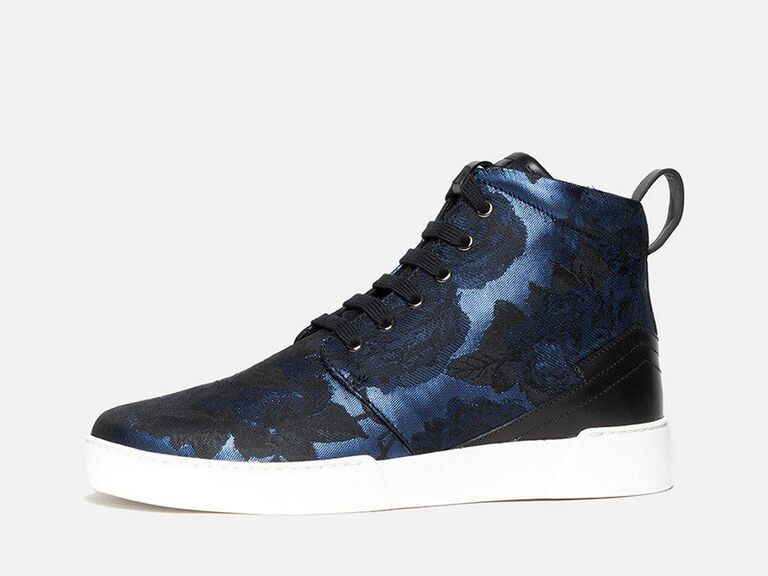 There were a number of high fashion sneakers in your new men's line. Have you considered featuring sneakers in your women's lines?
I have! It's something I've experimented with and is definitely not out of the question for future seasons.
What is next for you?
I see my brand to be much more than footwear alone; eventually I'd like to launch a full range of accessories, from eyewear to handbags, but I want to make ensure I am taking measured steps towards those goals. Hopefully I'm able to maintain the rate of growth that the brand has seen over the past four years, and continue to make beautiful things for interesting, inspiring people all over the world.
Want more? Of course you do! Get more bridal fashion inspo here.