15 Shark Week Wedding Ideas You Can Buy Now
by Rachel Torgerson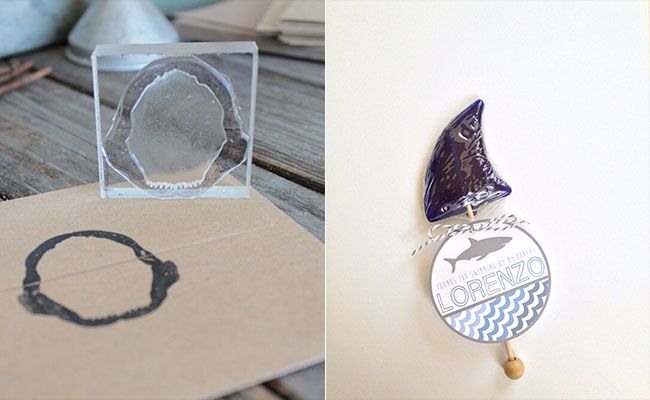 Whether you're a scuba fan, a surfer or a Jaws enthusiast, you probably love Shark Week. And why not kick up your nautical or beach-themed wedding with a few dangerous details? In honor of Discovery Channel's Shark Week, sink your teeth into our list of the most fin-tastic favors (sorry, we had to!) and reception decor the internet has to offer.
Shark Candy Favors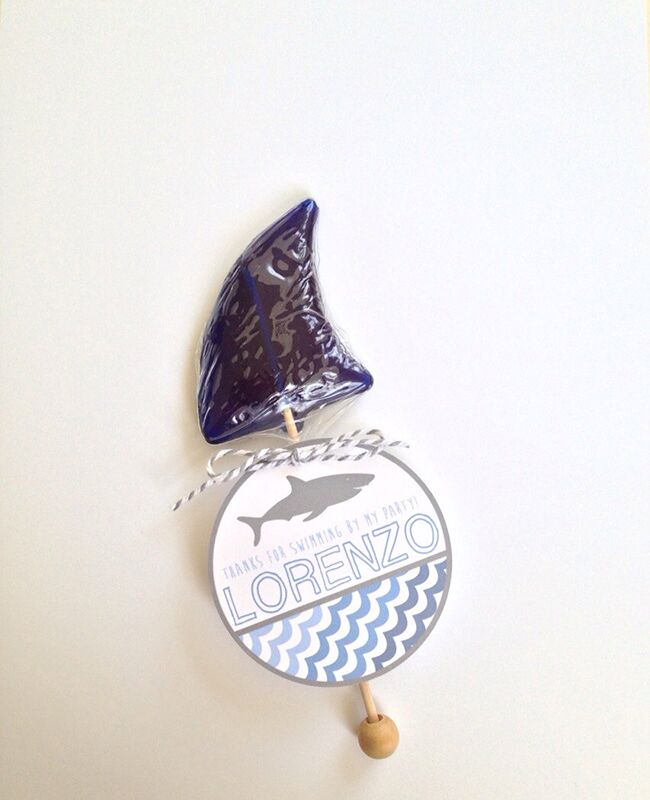 12 Shark Lollipop Favors, Etsy.com, $28.50
Flower Favors with Shark Motif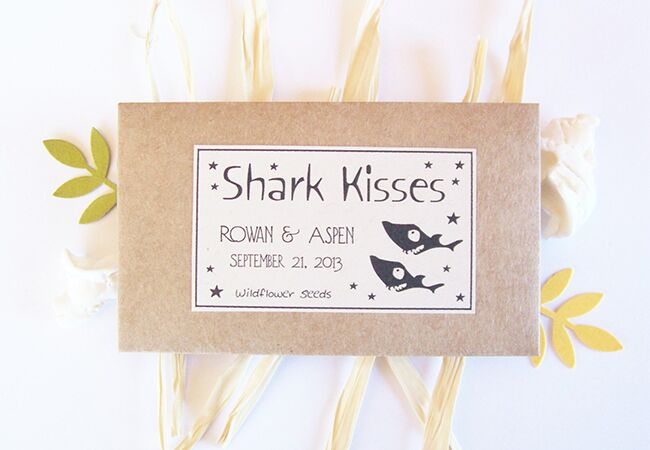 100 Shark Wedding Favors, Etsy.com, $150
Customizable Shark Cake Toppers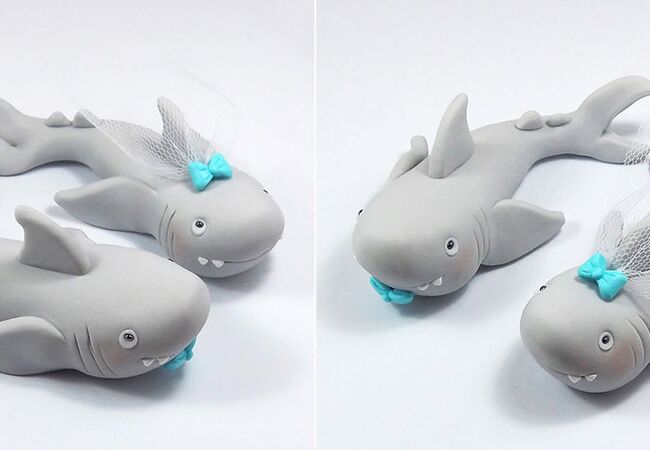 Custom Shark Wedding Cake Topper, Etsy.com, $60
A Jaws Shark Stamp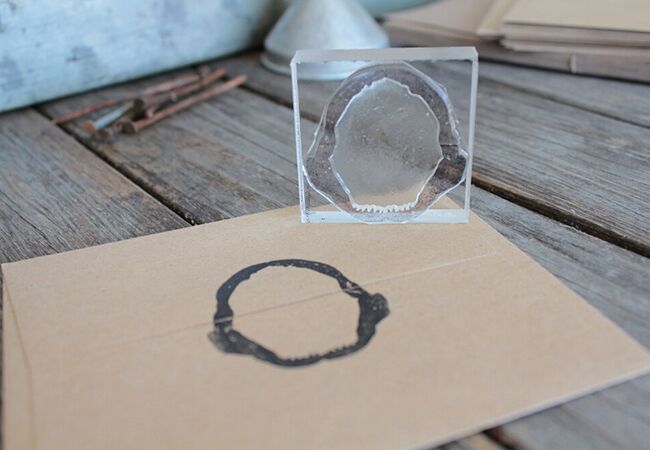 Jaws Shark Stamp, Etsy.com, $15
Jaws Photo Booth Props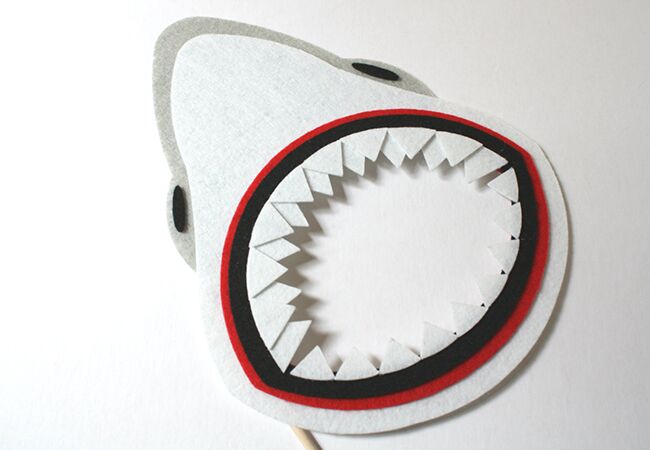 Sharknado Photo Props, Etsy.com, $18.95
Golden Shark Wall Decor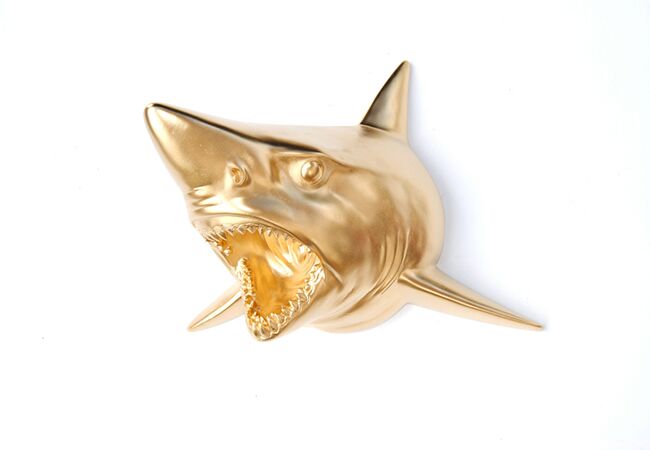 Gold Shark Wall Mount, Etsy.com, $119.99
A Shark Fin Monogram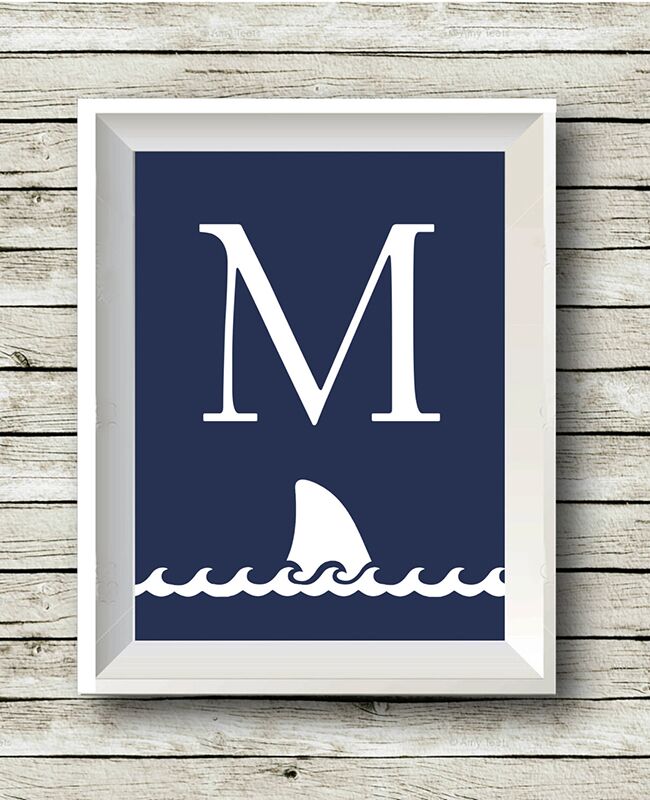 Customizable Monogram, Etsy.com, $10.99
A Shark Head Centerpiece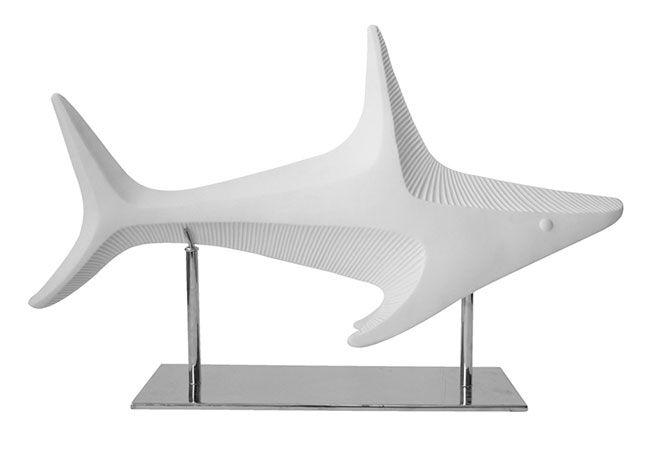 Jonathan Adler, Jonathanadler.com, $495
A Rustic Wooden Shark Sign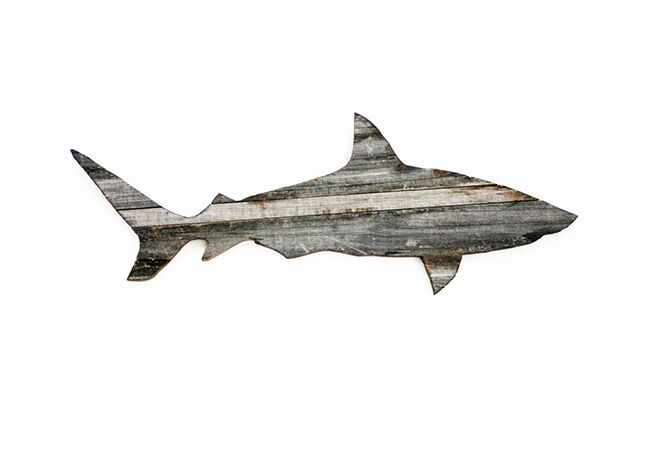 Shark Reclaimed Wood Sign, Etsy.com, $59.99
A Shark Lounge Pillow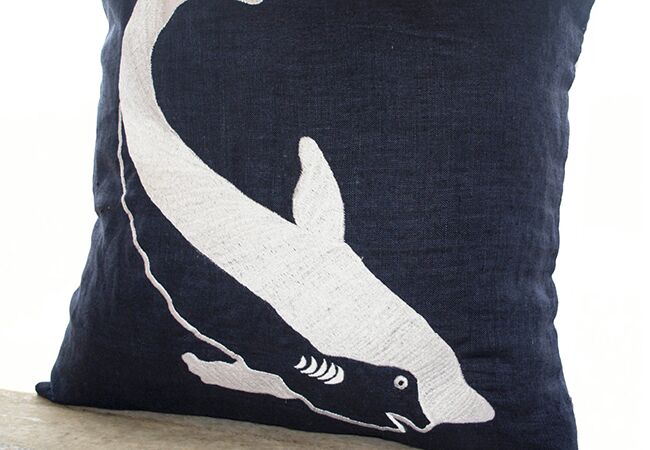 Shark Pillow, Etsy.com, $26
A Vintage Shark Print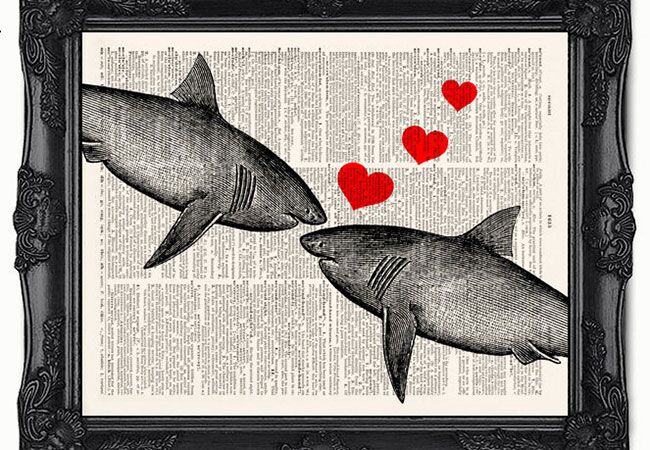 Kissing Sharks Wall Decor, Etsy.com, $9.88
A Shark Tie Bar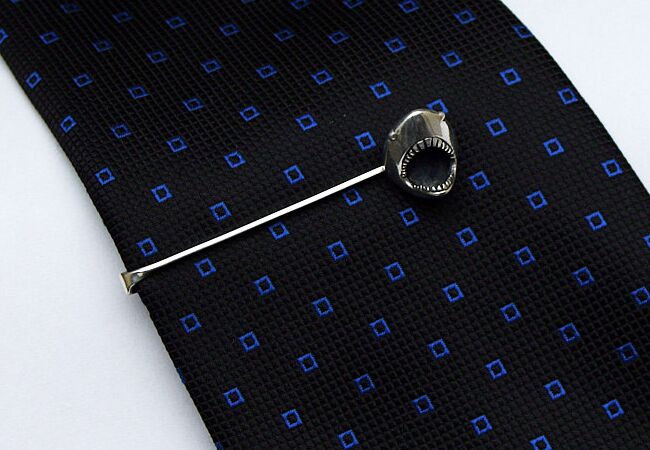 Shark Tie Bar Clip, Etsy.com, $140
Shark Cuff Links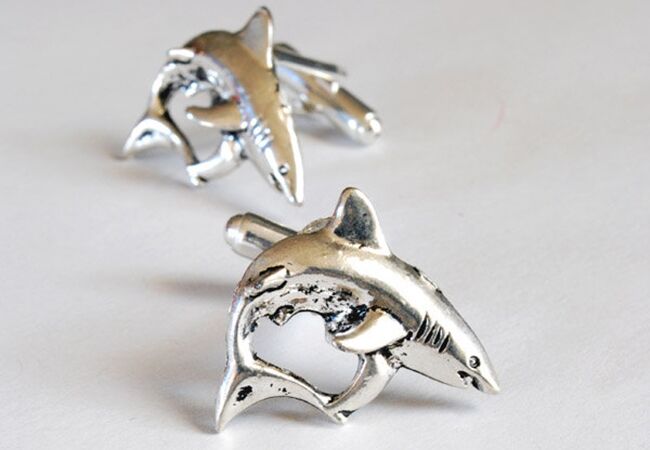 Shark Cuff Links, Etsy.com, $22
Shark Tooth Earrings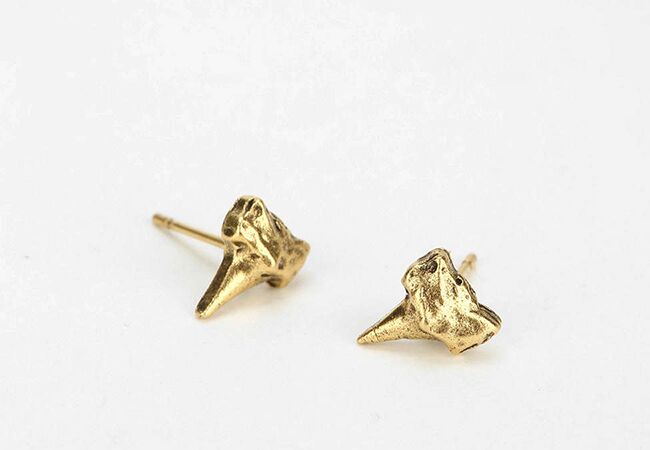 Shark Tooth Gift Card Earring, urbanoutfitters.com, $12
A Shark Tooth Statement Necklace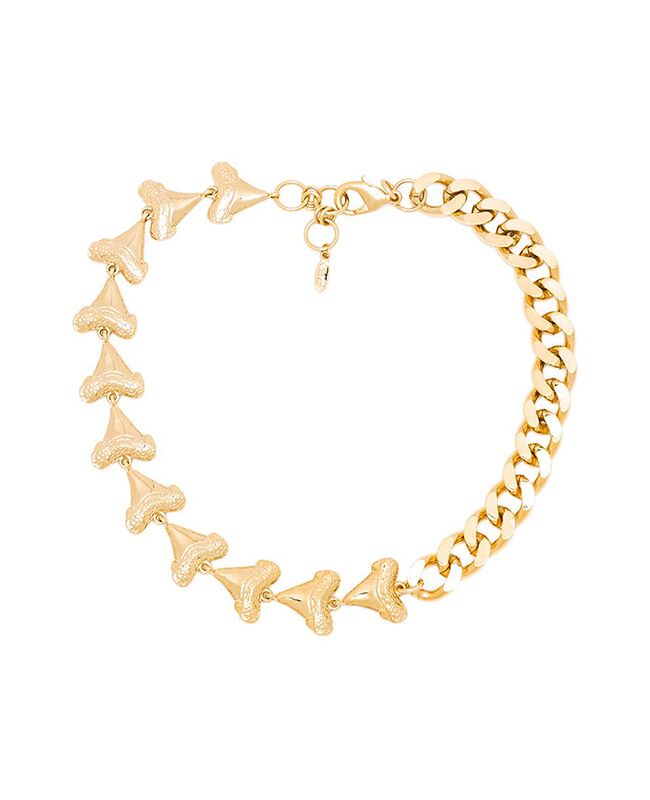 Ettika, revolveclothing.com, $121
Want more? Of course you do!
>Apparently Animal Wedding Cake Toppers Are a Thing
>6 Amazing Aquarium Wedding Photos