3 Hot Trends in Wedding Invites from the National Stationery Show
by Jamie Miles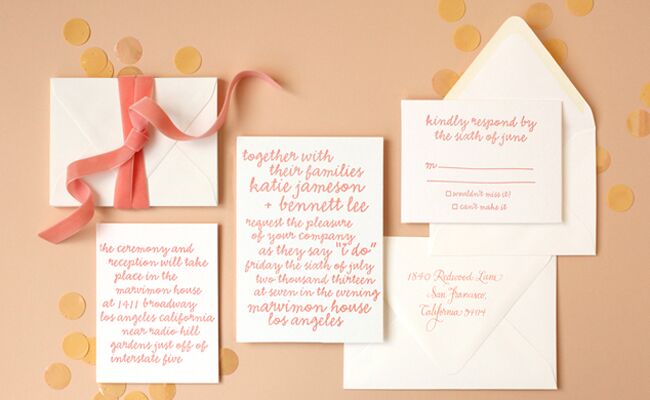 Wedding invitations set the stage for a wedding — they build excitement, anticipation and hint to guests what type of wedding they will be attending. Plus, they let the couple show off their personality! I attended the the National Stationery Show in NYC where some of our favorite stationers showcased the latest in paper designs and techniques. Here are some of the brand new trends we fell in love with!
1. Laser-Cut Printing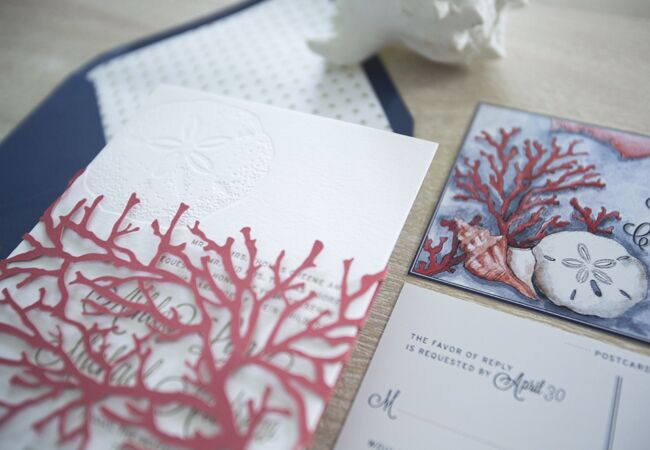 The laser cutting process allows for more intricately patterned invites. Consider having your wedding invites cut into a less traditional shape, like those pictured above with the NYC skyline, or add a laser-cut detail to the final presentation with a uniquely cut belly band, envelope or sleeve. The result is reminiscent of the traditional Mexican
papel picado
, but you don't have to have a fiesta-themed wedding to adopt this style.
Expert stationer for the job: Plane Paper, Invites from $2.50/piece for a quantity of 100.
2. Hand Lettering and Calligraphy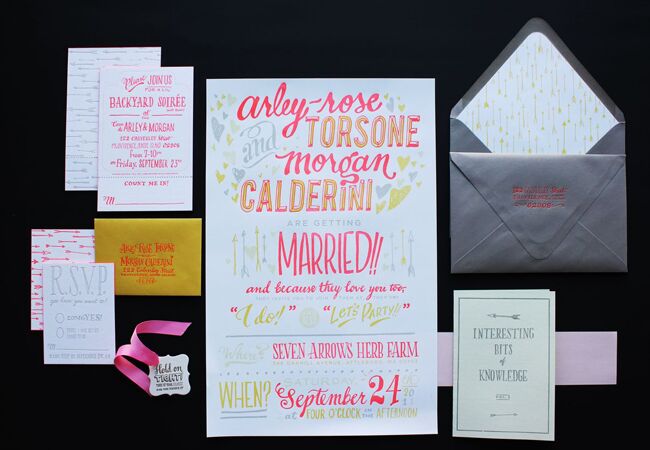 Custom lettering ensures no two invites are alike. The process starts by having a designer hand draw the letters, then they're exported to letterpress to make a plate so that the design can be printed in bulk. I particularly love the quirkiness this technique adds to an invitation suite and it still looks as if each card is hand drawn.
Calligraphy is another personalized option but requires more time and patience– especially if you're considering a DIY approach. Arley-Rose Torsone, the designer behind the creative invites from Ladyfingers Letterpress demonstrates how it's done:
Expert stationer for the job: Ladyfingers Letterpress, Invites from $2,000.
3. Letterpress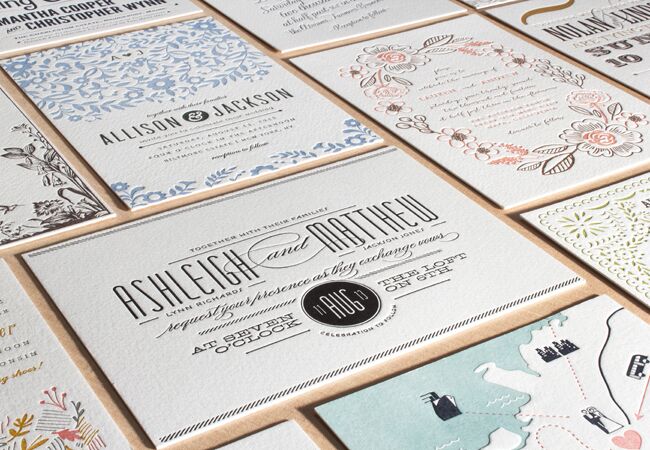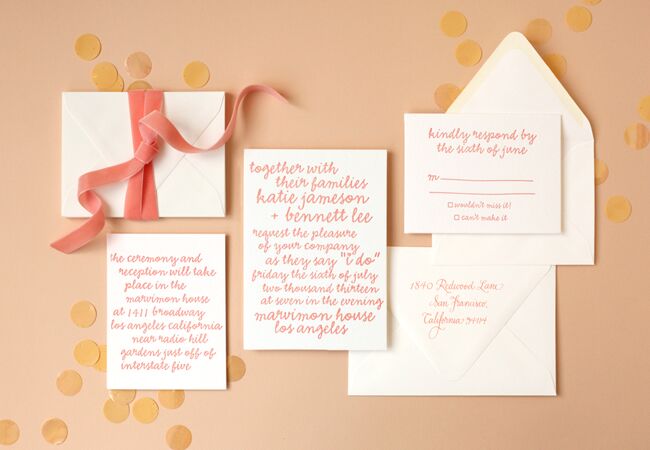 This is one of the oldest methods of printing, but it's getting a modern spin and becoming increasingly popular among brides looking for custom wedding invites. This method adds dimension to a traditional design, by making a deeper impression in the paper so the text can be both seen and felt.
Expert stationer for the job: MINTED, Invites from $485.
Watch our video for more trends and ideas from the National Stationery Show:
> See 100s of invites for design inspiration
> 25 unexpected invite ideas you'll love
> Learn all you need to know about wedding invite etiquette