Must-Read Tips from Celeb Planner Mindy Weiss
by Jamie Miles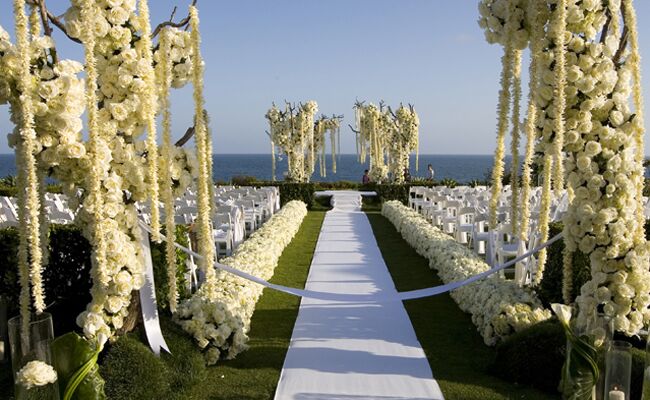 On call for Hollywood's hottest weddings (we're talking Nicole Richie, Eva Longoria, Gwen Stefani, Katy Perry, Fergie, Heidi Klum, Jessica Simpson, and Ellen DeGeneres, among many more), Mindy lets us in on her wedding empire for part of our Wed 100 series. Read on for her expert tips!
1. Take Inspiration; Then Add A Twist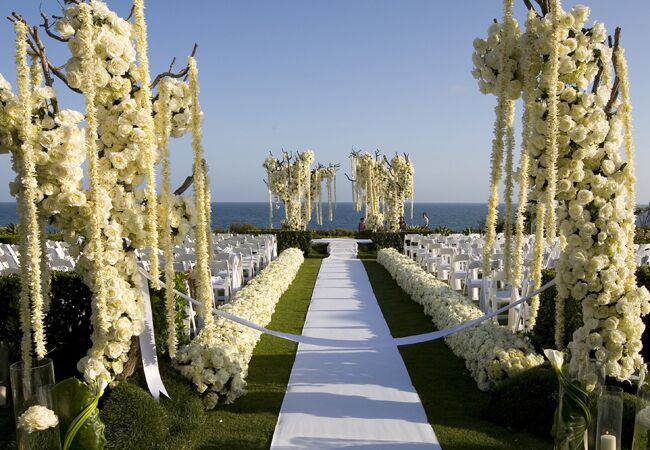 Simone & Martin Photography
Given her popularity with the Hollywood set, Mindy often has brides come to her looking for celebrity inspiration. "When brides come to me, often they're coming with pictures torn out of magazines," she says. "Nine times out of 10, it's a celebrity wedding that they're trying to emulate." But Mindy encourages picking only one element you love, and re-creating it in your own, different way. "I still want it to be your event — not Fergie's or Gwen's," Mindy says. "I want you to have your moment."
2. Brand Your Wedding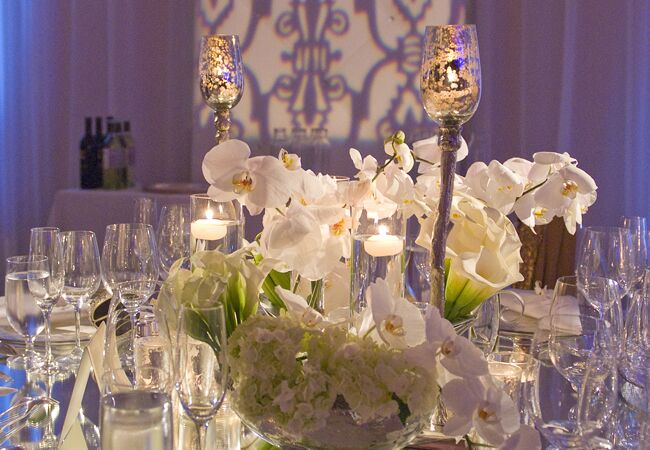 Simone & Martin Photography
Of course, as a couple, you want your wedding to be unique. Mindy explains that the guests really like to feel that sense of uniqueness as well. Remember: They're attending several weddings a year and don't want a cookie-cutter evening any more than you do. She suggests translating your style and personal information as much as possible, even in unsuspecting ways, like with the menu. "I can get a chef to reproduce a favorite recipe that you both love," Mindy says, "so there are little details that people will know they have only seen at your wedding."
3. Go Vintage Shopping!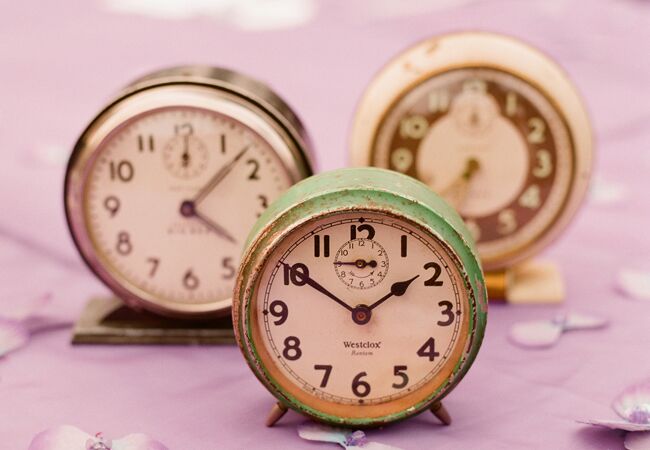 Mindy is a self-proclaimed "flea-market-aholic." She draws design inspiration from the markets — even for her most luxe weddings. "It doesn't matter what time I get home the night before," she says. "I'm up bright and early on the weekends to go to the flea markets." And no matter the style of her brides, she says she always finds unique ideas while vintage shopping: "You wouldn't believe the inspiration you can find at a flea market." Jenna Dewan (who married Channing Tatum) told Mindy she wanted to give out handkerchiefs to the women at her wedding. "I thought it was such an awesome idea for tears of joy during the ceremony," Mindy says. So rather than just buying standard handkerchiefs, she and Jenna spent the next few months searching for vintage ones — and found 80 in total, all unique!
Want More? Of course you do!
Must-see pineapple blooms from Preston Bailey
Vintage wedding ideas you'll love
Get tips from celeb wedding designer David Beahm