3 Tips from Celeb Wedding Designer David Beahm
by Jamie Miles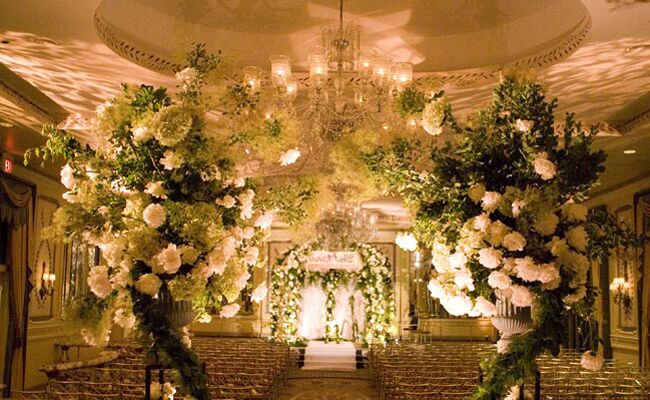 Our next post from the Wed 100 summer series comes from event designer and planner David Beahm. David is a staple on the New York social scene — with a resume including the Plaza Hotel wedding of Catherine Zeta-Jones and Michael Douglas and a even an exclusive Destinations Weddings service. He dishes his top tips and tricks with us:
1. Treat Your Wedding Like A Production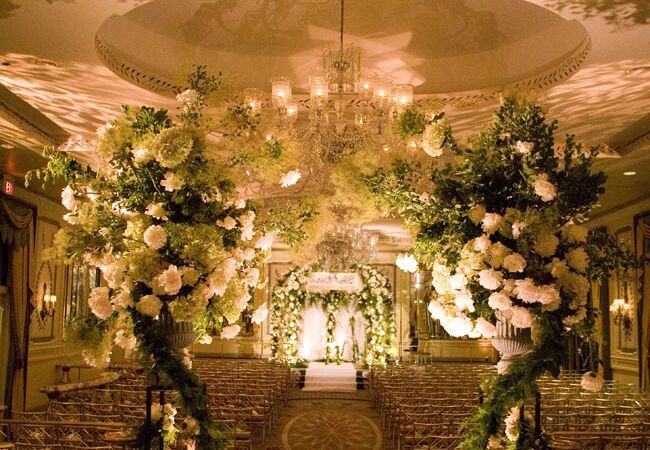 photo by
Gruber Photographers
"I look at weddings as theater," David says. "They are a dramatic event — a full-fledged show." If you're looking to entertain your guests as much as possible, start with the mind-set of planning your wedding just as you would a stage play. Amp up the overall glamour, keep logistics as streamlined as possible, and find unique ways to wow your guests. Think of it like this, David says: "The curtain goes up at invitation time, and when everybody leaves, the show's over."
2. Put Your Imagination to Use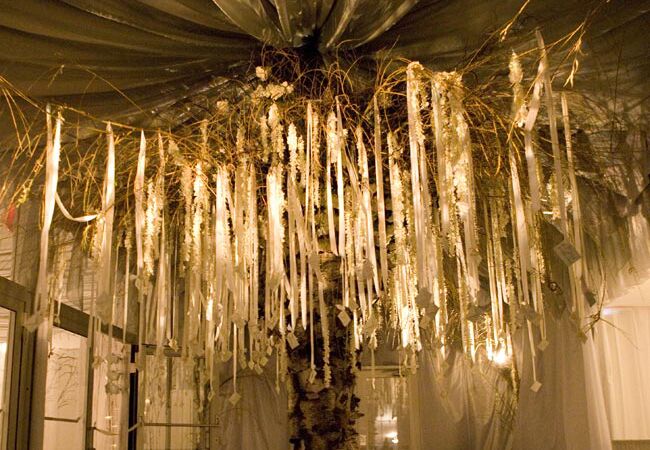 photo by
Gruber Photographers
Never feel constrained by your venue or by what you might see as a limitation. David advises thinking beyond the physical space and following your imagination. "Don't go into a room and look at it only one way," he says. "Look at it in different ways and understand how to make it better or how to tell your story." If you don't like something about a venue, David suggests diverting the attention in other ways. Whether it's through strategic draping or careful placement of attention-grabbing arrangements, there's always a way of masking parts of a venue you may not love. "You show the guest what you want them to see," he explains.
3. Make Proper Lighting A Priority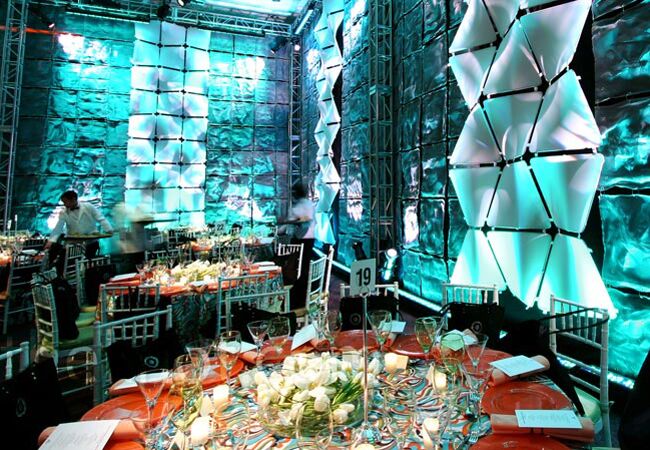 photo by
Gruber Photographers
No matter the venue, David recommends making an investment in high-quality lighting design. Why? "Simply because it absolutely brings out the drama in everything," he says. "If you're spending a lot of money on flowers and not lighting them properly, then why make that investment?" Especially if you're hosting a ballroom reception, David advises softening the space, because standard overhead lighting in many ballrooms tends to create harsh shadows. "Warm tones, in pinks and ambers, really make everybody look beautiful and feel beautiful," he says. "I urge every bride to consider some sort of professional lighting; it makes such a difference."
Want More? Of course you do!
Reception lounge inspiration from Mindy Weiss
Creative ways to design a ceremony arch
100+ ideas for a gorgeous cocktail hour