4 Road Trip Honeymoons (Plus Travel Tips!) for Adventure Seekers
What better way to start your journey as a married couple than with a romantic trip across the U.S.?
by Rachel Wilkerson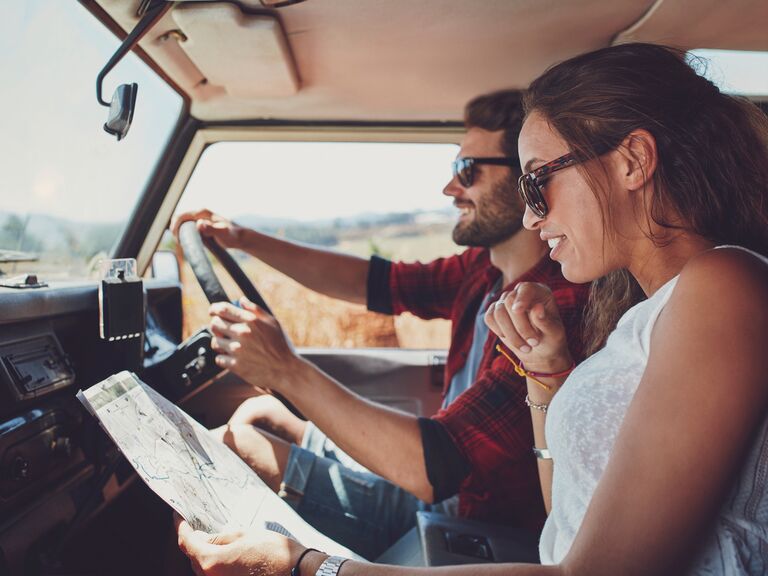 When most people think honeymoon, they imagine far-flung destinations, but there's no rule that says you have to hop on a plane after your wedding. Why not pack up your car instead? Traveling by car can be less stressful, more affordable and more romantic than flying somewhere. (Think about it, no outside distractions!) Plus, it's also an opportunity to explore US cities and attractions you've never visited. So before you start looking at airfare, here are four US honeymoon road trips worth considering.
1. California's Pacific Coast Highway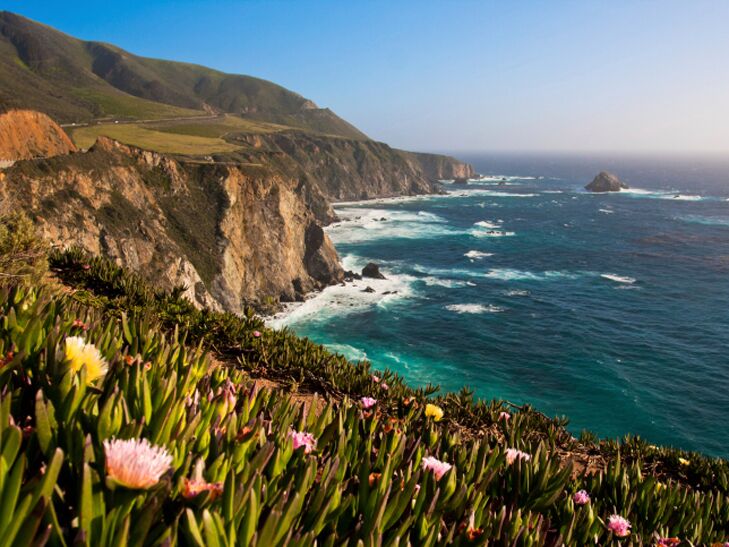 Driving this iconic stretch of interstate would make for an amazing honeymoon. You can travel it in a day, but we suggest taking your time. Adventurous couples can camp in Big Sur and then recover from "roughing it" during a relaxing stay at a B&B in the beautiful town of Carmel-by-the-Sea. Continue on your way to visit the wineries in the town of Solvang and stop for a tour of the Old Mission Santa Barbara.
Travel tip: Now's the time to go for a convertible! Not only will it be better for taking in the scenery, but it will add a special element to separate this trip from all those long (not-so-fun) family road trips you took as a kid.
2. The East Coast: US Route 1, Maine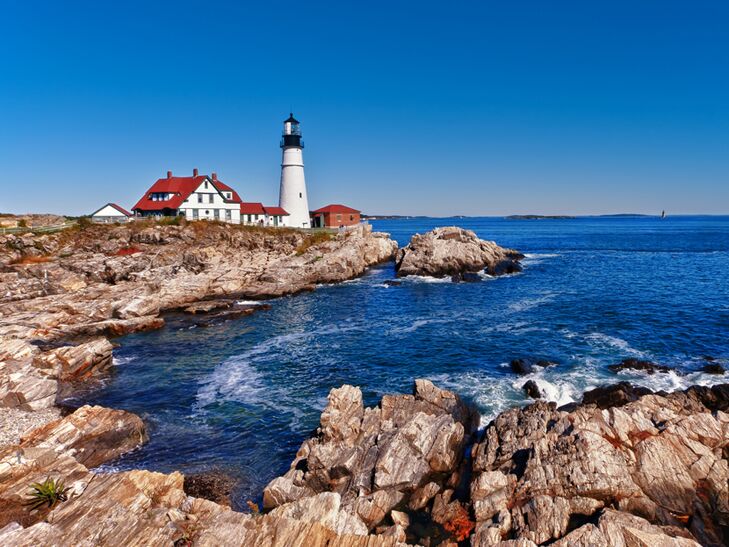 This historic highway actually stretches 2,450 miles from Maine to Florida, but you can get a lovely taste of the Northeast by road tripping just through Maine. The wildlife alone—there's whale and seal watching—is incredible, and you could visit the beaches of Kennebunkport. If history is your thing, travel back in time with a visit to Portland Head Light (Maine's oldest lighthouse, completed in 1791) and make sure to stop by the world's biggest and oldest electric railway museum, the Seashore Trolley Museum.
Travel tip: Use apps like Instagram or Snapchat to document your trip and share photos, videos and other romantic moments in real time with family and friends back home. Afterward, turn your fave pics into a photo album so the two of you can easily look back at your trip.
3. New Mexico to The Million Dollar Highway, Colorado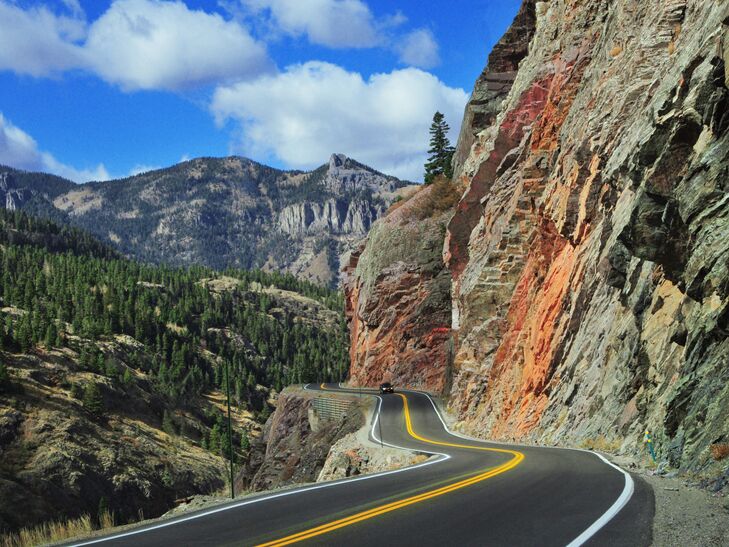 If you love history, this Wild West road trip is a great choice. Start off in New Mexico at the caverns in Carlsbad, hit the UFO Museum in Roswell, and then drive to Santa Fe, where you can spend a few days taking in the city's museums and cultural events and shop for local arts and crafts. Then, head up to Albuquerque to walk the cobblestone streets of Old Town and visit the gorgeous church of San Felipe de Neri, the city's oldest building. From there, travel north to Colorado and drive the Million Dollar Highway. This 25-mile stretch of US-550 winds through the San Juan Mountains (the wildest part of all the Rockies) between a pair of old mining towns. As you travel through the twisting, narrow lanes, you can see old mines.
Travel tip: Create iTunes or Spotify playlists specifically for your journey, and let guests know they can contribute by sending song suggestions too. Not only will you have hours of new music to listen to, you'll associate all of the songs with your honeymoon. (And if your car's equipped with Bluetooth or Wifi, you won't have to bother with any extra cords to connect your phone or iPod to the stereo.)
4. The National Parks: Joshua Tree, Death Valley and Yosemite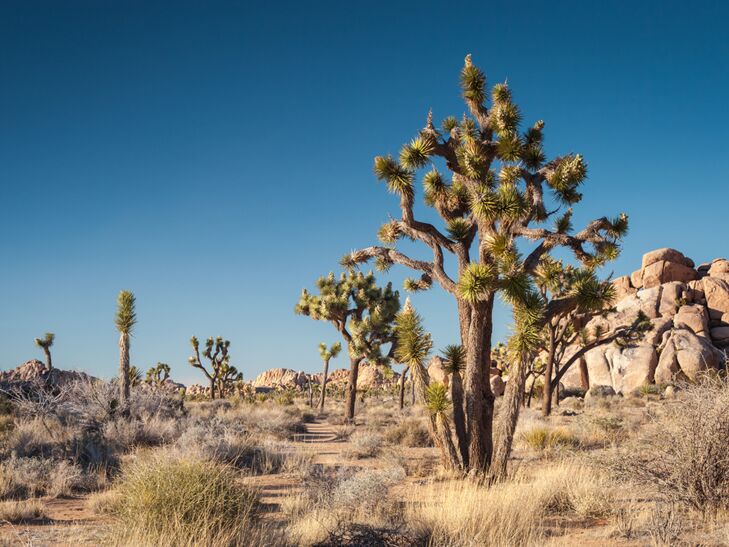 This trip is perfect for the nature-loving couple. At Joshua Tree National Park, you can check out cacti as you hike in Hidden Valley, or—if you're feeling adventurous—take a rock climbing class. Then, spend a day in Death Valley, where you won't want to miss the chance to take a paleontology tour. Finish your road trip at Yosemite National Park. While you could drive through the whole park in one day, it's worth it to park the car and take your time hiking, horseback riding and biking through the area.
Travel tip: If you have a DSLR camera but not all the fancy lenses that go with it, check a local camera store before your honeymoon. Many stores let people rent lenses for weekends or even a weeklong span. Having a telephoto lens or a high-powered macro lens could help you capture amazing photos during your honeymoon. But even if you don't have a fancy camera, you can buy pretty inexpensive lens attachments for your smartphone.