4 Steps To DIY Vintage Book Table Numbers
by Bridget Clegg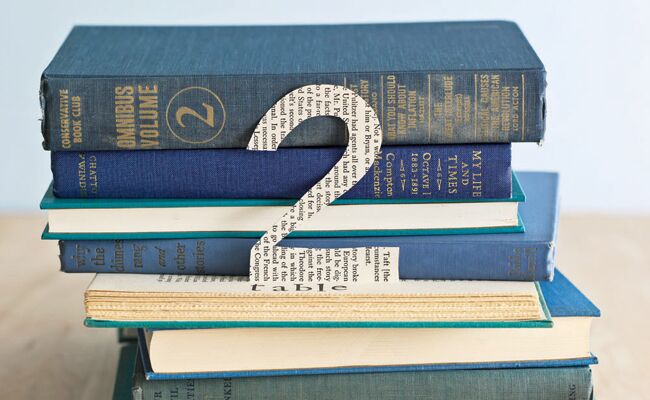 Create a DIY centerpiece-table number combo in just a few snips! You'll cut into and stamp the pages of one of the books in each stack, but the rest can be borrowed from your collection and grouped by color or theme. Style your table with small bud vases and votives and your tablescape is set. Bonus: you can use the same stamps on the spine or front edges of a set of books to make your own wedding sign for the guest book or escort card table (like this couple did!). Follow these 4 easy steps to make your own pop-up table number with vintage books.
DIY Book Table Numbers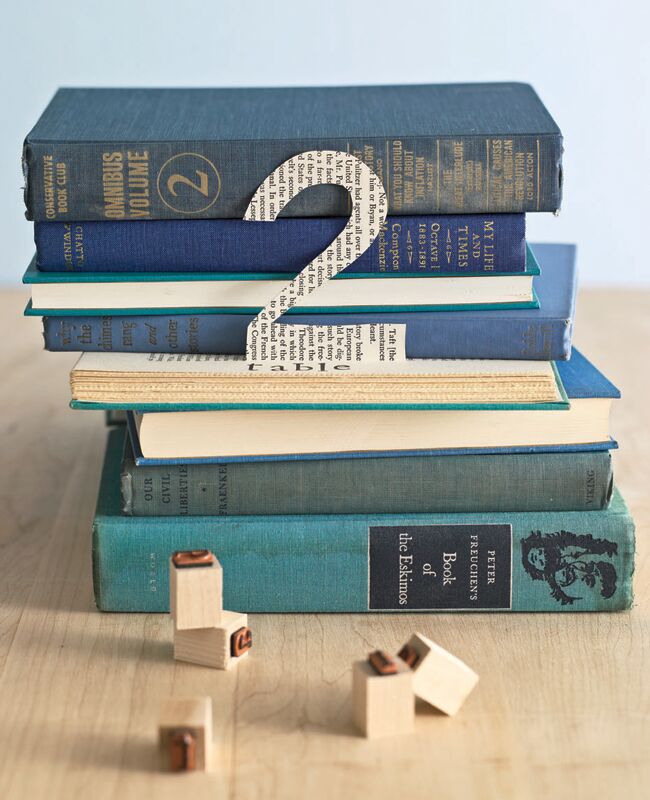 Old hardback books (at least 3 per table)
X-Acto knife
Number stencils
Rubber stamps spelling "table"
Ink pad

1. Download your table number stencil templates here.
2. Open one of your hardback books to the middle and use your stencil to cut out the number from one of the book pages, making sure to leave the bottom of the number attached.
3. Lift the cutout straight up. Then stamp "table" into the book margin.
4. Prop up the number with the rest of your hardback books.
See More!
> Make a secret storage box for your ring pillow