5 Chic Ways to Incorporate Fleurs-de-Lis Into Your Wedding For Mardi Gras
by Ivy Jacobson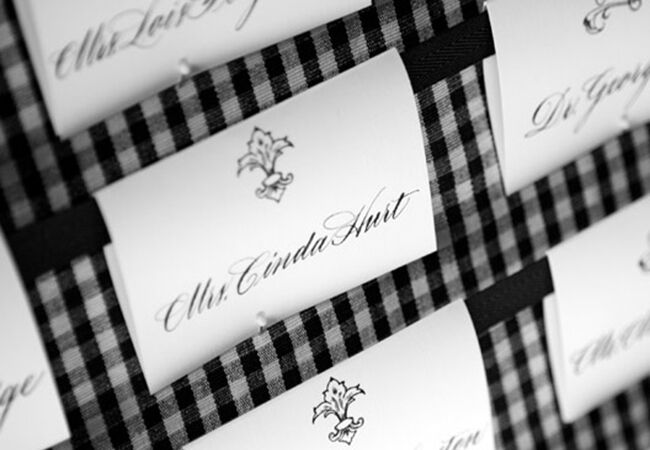 photo by
Caroline Johnson Photography
Mardi Gras and weddings have a few things in common — namely, that you're supposed to have an awesome party with delicious cake and drinks. So if your wedding falls on Mardi Gras (or is in March) and you're looking to incorporate the pretty French fleur-de-lis symbol into your ceremony or reception, here's what we're thinking…
Fleur-de-lis Cocktail Stirrers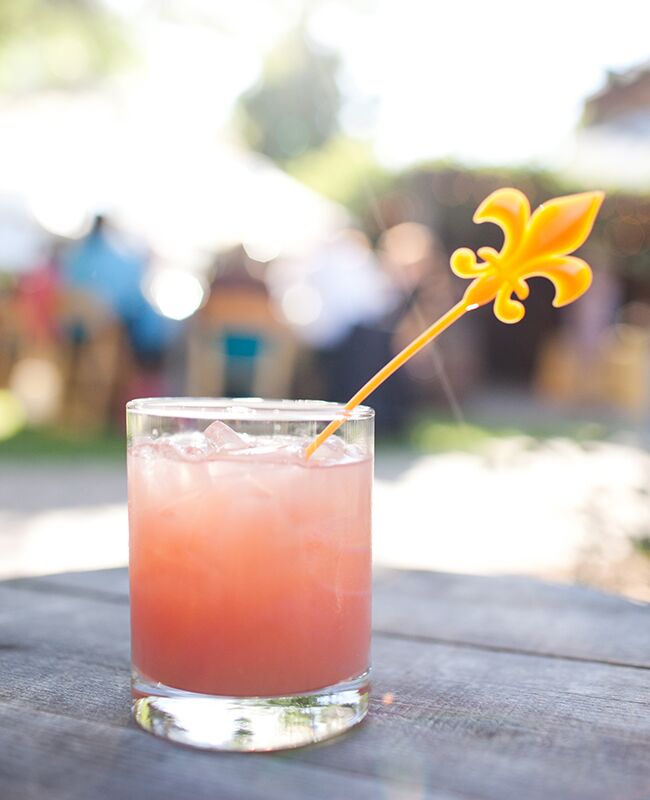 Mardi Gras is all about celebrating, right? Fleur-de-lis cocktail stirrers are a subtle and fun way to let guests know that eating, drinking and being merry at your reception is required.
From the album: A Cheerful, Outdoor Wedding in Healdsburg, CA
Fleur-de-lis Wedding Cake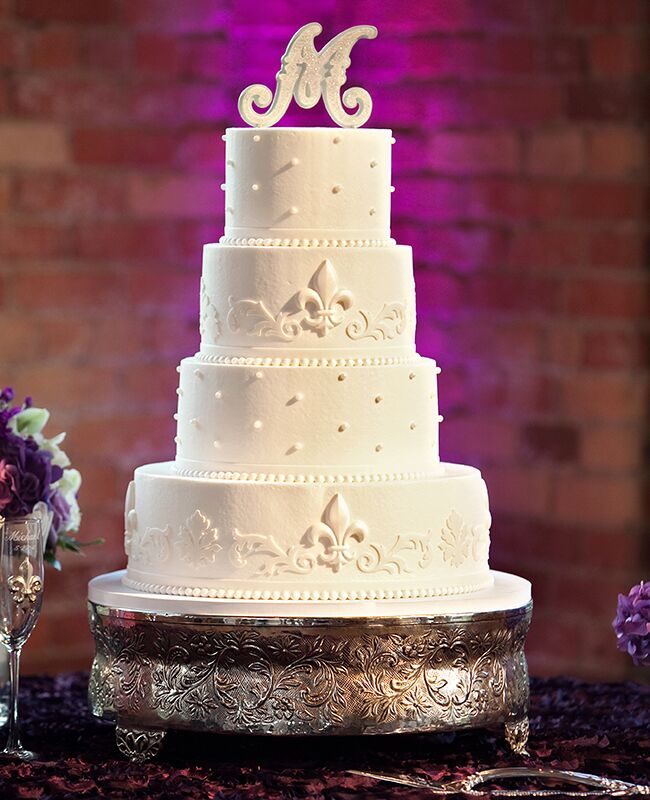 photo by
Megan Kime Photography
The symbol blends in seamlessly with the cake, and also creates a pretty scrolling effect around each layer. If you want to truly incorporate a Mardi Gras party theme into your reception according to tradition, hide a plastic baby within the cake, and the guest who finds it is crowned king or queen of the reception — aside from the bride and groom, of course.
From the album: A Regal Spring Wedding in Durham, NC
Fleur-de-lis Table Number Holders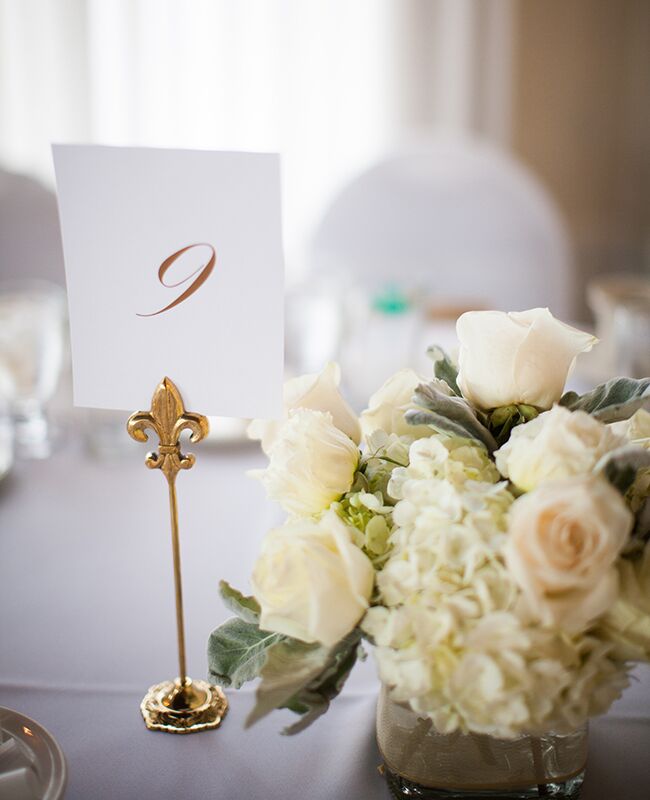 photo by
Lauren Gabrielle Photography
Gold is an official Mardi Gras color, and a fleur-de-lis placeholder looks regal on reception tables.
From the album: A Timeless Irish Wedding in Wickliffe, OH
Fleur-de-lis Bouquet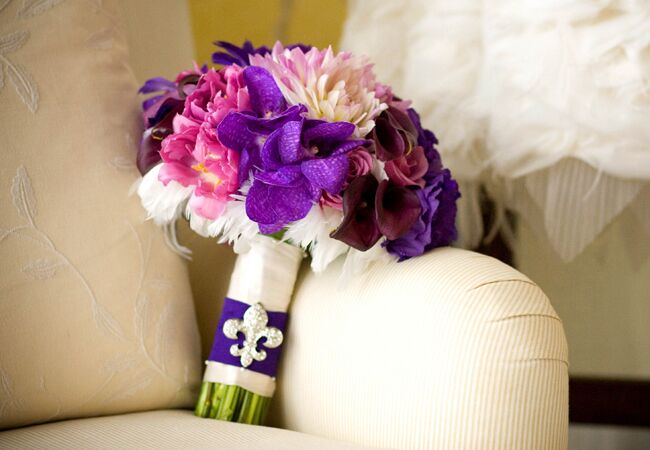 To give your walk down the aisle a bold and glamorous kick, carry a bouquet with purple flowers and ribbon — complete with a rhinestone-encrusted fleur-de-lis.
From the album: A Destination Wedding in New Orleans, LA
Fleur-de-lis Place Cards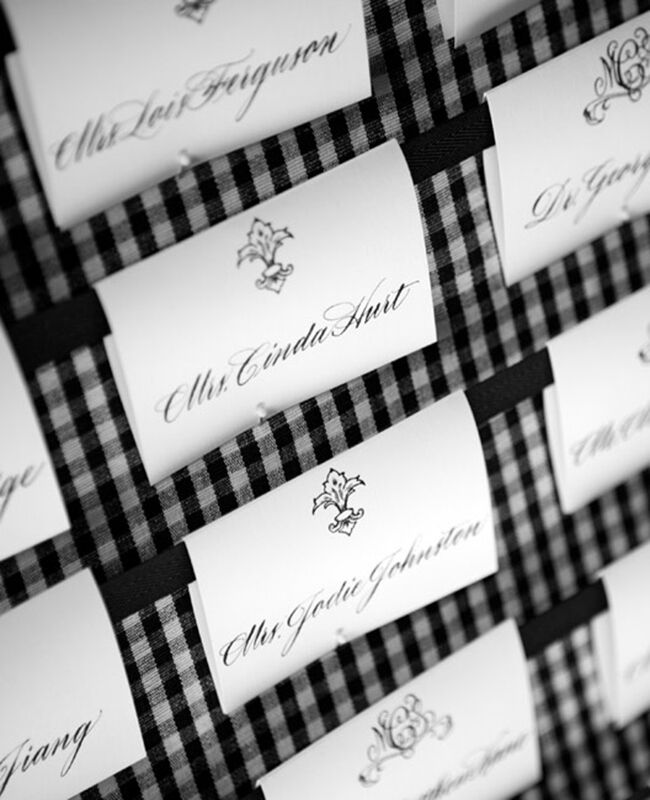 photo by
Caroline Johnson Photography
A black-and-white place card for your guests with a fleur-de-lis on it is simple and elegant.
From the album: Melanie & Shawn: A Traditional Wedding in Jekyll Island, GA
Want more? Right here!
> 7 Details That'll Probably Be At Allison Williams and Ricky Van Veen's Wedding
> 7 Reasons Asking Your Guests To Sleep In Tents Is Kind Of Awesome