5 Must-Know Tips to Registering for Your Wedding
Steal these tips so your registering experience is easy and fun.
by Jamie Miles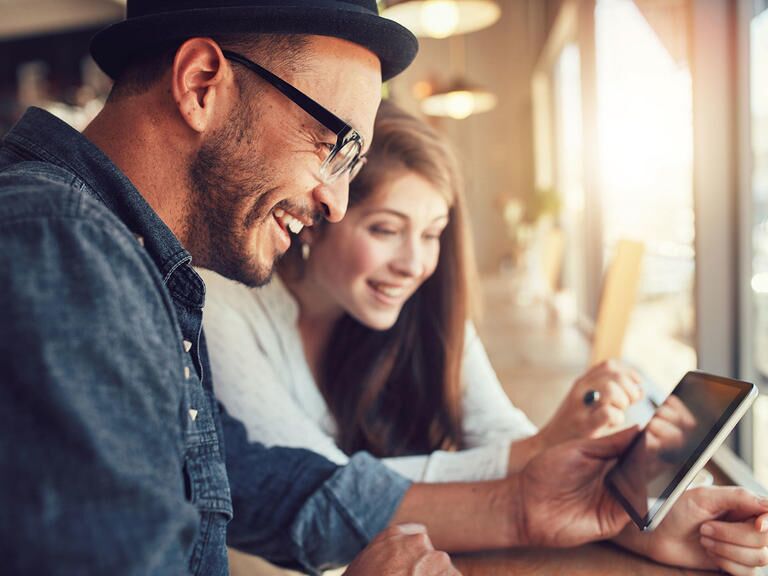 Everyone talks about how stressful wedding planning can be, with guest list dilemmas, budgeting and even drama with mom. But registering can prove stressful too. You would think that registering would be fun because it's kind of like the ultimate shopping spree, but when you're actually standing in the store with a scanner in your hand, you realize that there's a lot to think about. To help, we put together a few tips to help you register stress-free.

1. Start early.
We recommend starting your registry six months in advance so that friends and family can buy the gifts you really want for engagement parties, showers and the wedding.
2. Create a plan.
Discuss and decide the items you and your partner really want before starting the process. Note what you already have since you'll likely be consolidating your items.
3. Think quality.
Do your research to ensure you're registering for long-lasting, durable products. You'll also want to make sure they aren't too trendy and match your overall style and aesthetic if it's something you'll have for many years to come. 
4. Don't forget the necessities.
It might seem boring, but you're going to need daily kitchen tools beyond the more popular mixers and blenders. Consider registering for brands like Corelle, Pyrex and CorningWare which are solid, reliable brands. Don't overlook the obvious basics you'll need!
5. Have fun.
Enjoy the process! While traditional registries will always be a mainstay, cash registries are continuing to grow in popularity—and with good reason. If you have all the household essentials you need, create a digital cash registry with us on The Newlywed Fund to add non-traditional items and experiences to your registry so that you can get the gifts that are most meaningful to you—like a down payment on a home or cooking classes on your honeymoon.