5 To-Dos Before Marriage (That Don't Involve Making 300 Sandwiches)
by Simone Hill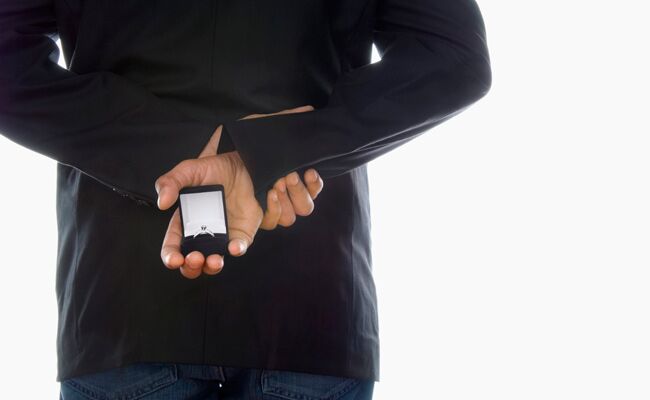 By now, you've probably heard about the New York Posts Page Six reporter and chef behind the blog 300 Sandwiches, Stephanie Smith, who's goal it is to make 300 sandwiches for her boyfriend so that he will propose to her. Stephanie is on sandwich #176 and as the story unfolds, it's made for some hot headlines on Gawker, Huffington Post and The New York Post to name a few (and obviously some inflammatory conversation). The two claim that the entire thing is all just for fun (he wouldn't really withhold a ring without his 300th sandwich, right?).
But let's forget sandwiches for a minute and get serious. Was there anything you felt like you had to do with your fiancé before getting engaged? We asked you on Facebook — and below are a few of the most common to-dos before the proposal.
1. Share joint bank accounts and live together – Mellissa
2. We did pre-marital counseling that was great and taught us a lot! I think we are way better off for it! – Melinda
3. Go through some tough life situations and have the really important (but not fun) conversations…..anyone can have fun during the easy stuff in life but it was important to us that we knew how we'd deal with REAL life. – Rachael
4. That one big amazing trip! We went backpacking in Peru and to Machu Picchu as we both agree that we want to try for a baby soon after the wedding and this was going to be the only chance we would get to do that style of holiday. It was amazing! – Amy-Louise
5. Camping! I had to make sure I could be with him for a few days in a tent and no electricity, roughing it. – Lauren
Have more to share? Tell us below!
Want more? Right here!
> 7 ways to get him to propose
> Going dutch on the engagement ring — would you do it?
> Join the conversation on the "Not engaged yet" community board