5 Wedding Worthy Looks From the MTV Movie Awards
by Ivy Jacobson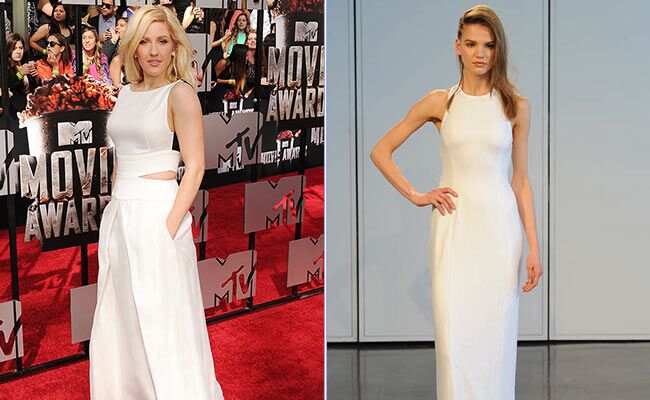 The 2014 MTV Movie Awards red carpet fashion couldn't have been more on trend with Bridal Fashion Week looks for spring, since we saw so many white crop top ensembles and daring flashes of skin (hello, Rihanna!) that would be gorgeous to walk down the aisle in. Here are our favorite wedding-worthy looks:
Ellie Goulding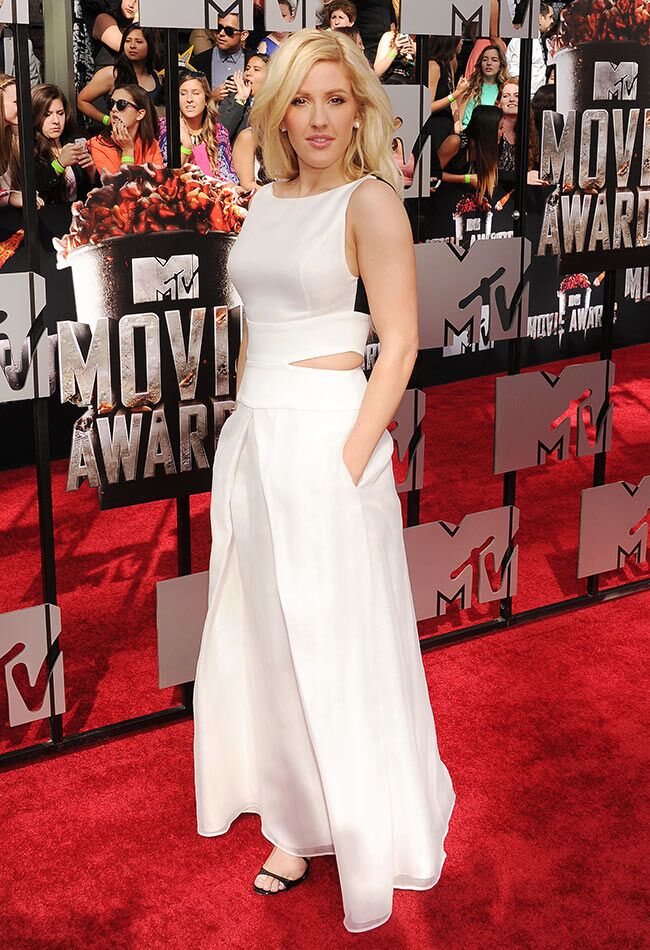 Ellie's dress is classic and sexy at the same time, with a high neckline and a cutout waist.
Get the Look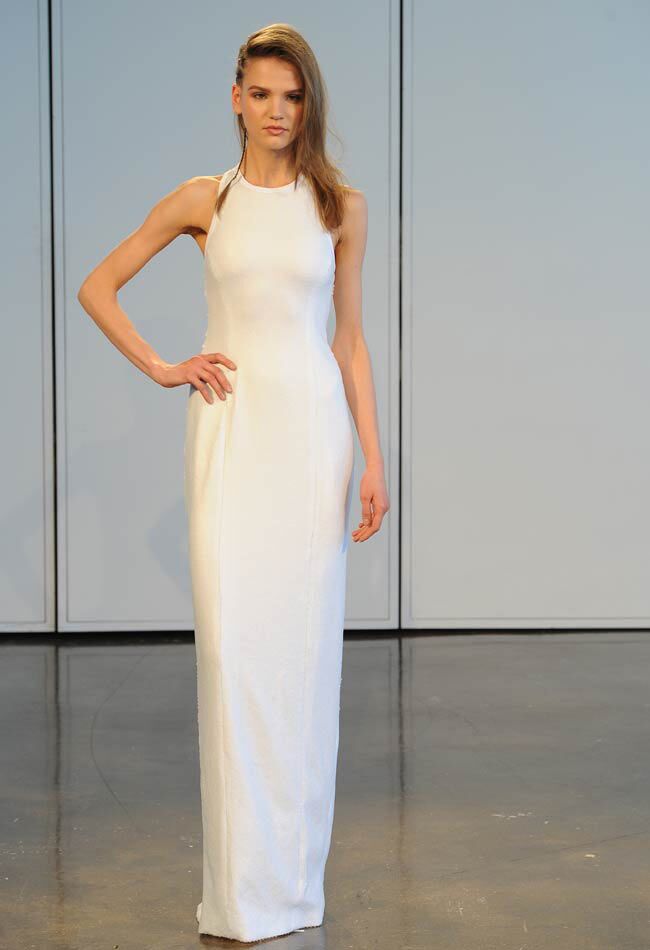 Dress by Houghton
Rihanna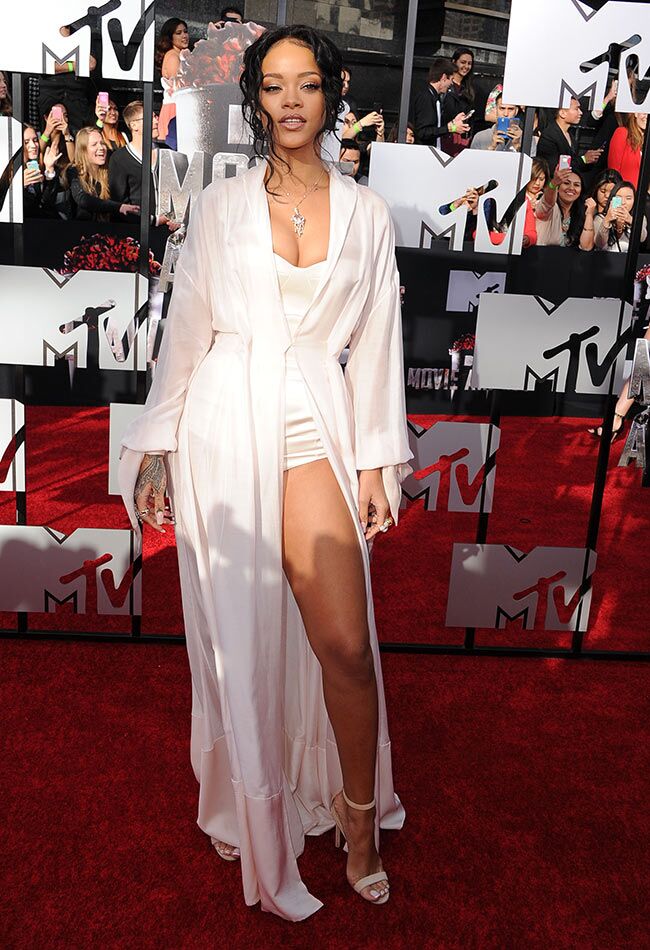 Rihanna's never one to bore us on the red carpet, especially when she wears a white curve-hugging romper and bare legs — which is perfect for a daring and fun bride.
Get the Look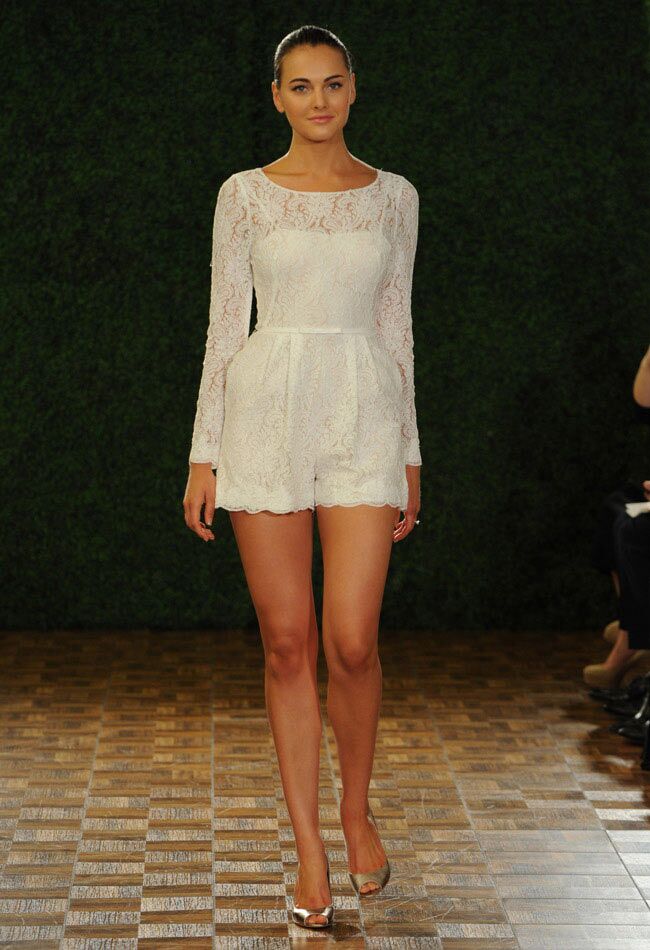 Romper by Watters
Karina Smirnoff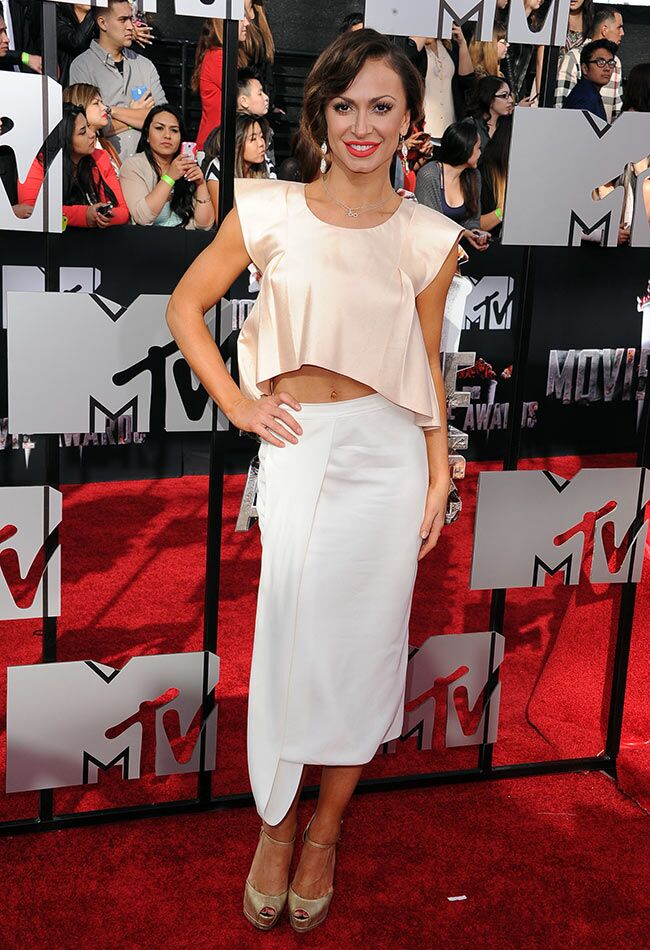 Karina's crop top falls elegantly on her and is complemented with a chic skirt, creating a graceful springtime look.
Get the Look
Dress by Elizabeth Stuart
Jessica Alba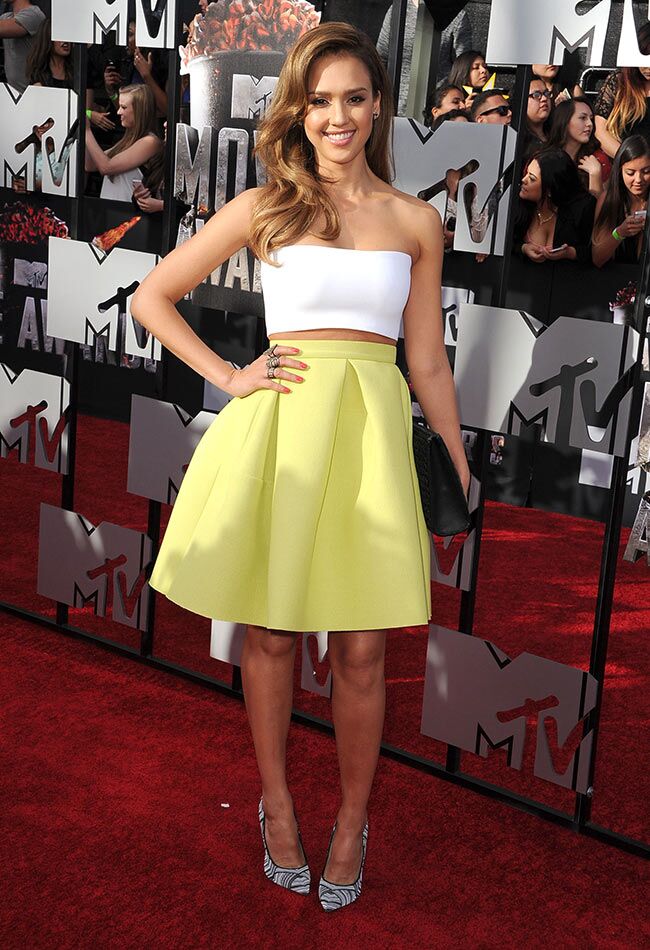 Jessica's crop top and pleated A-line skirt give a sophisticated twist on a playful look.
Get the Look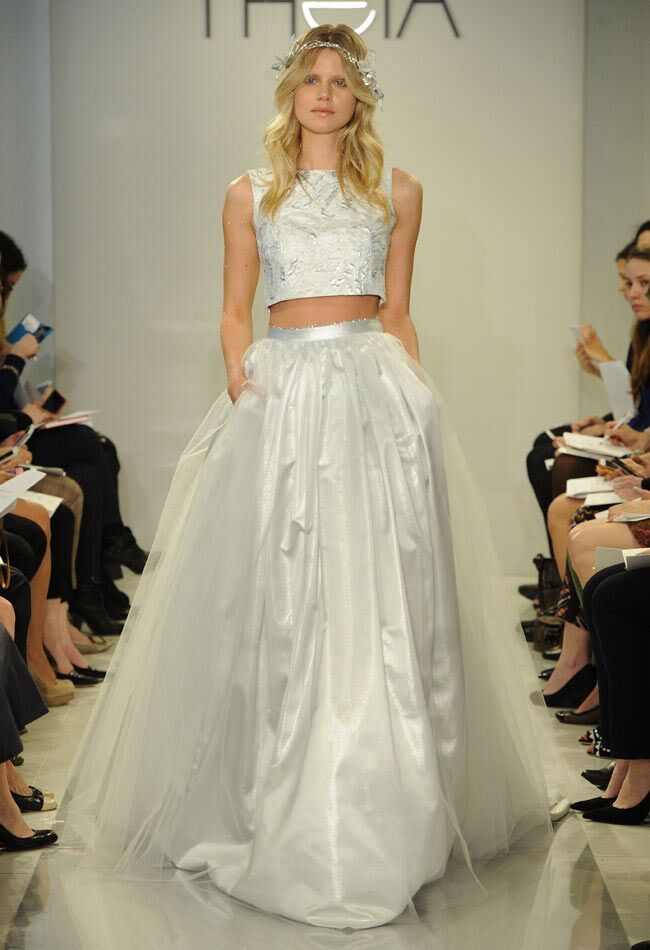 Dress by Theia
Amber Stevens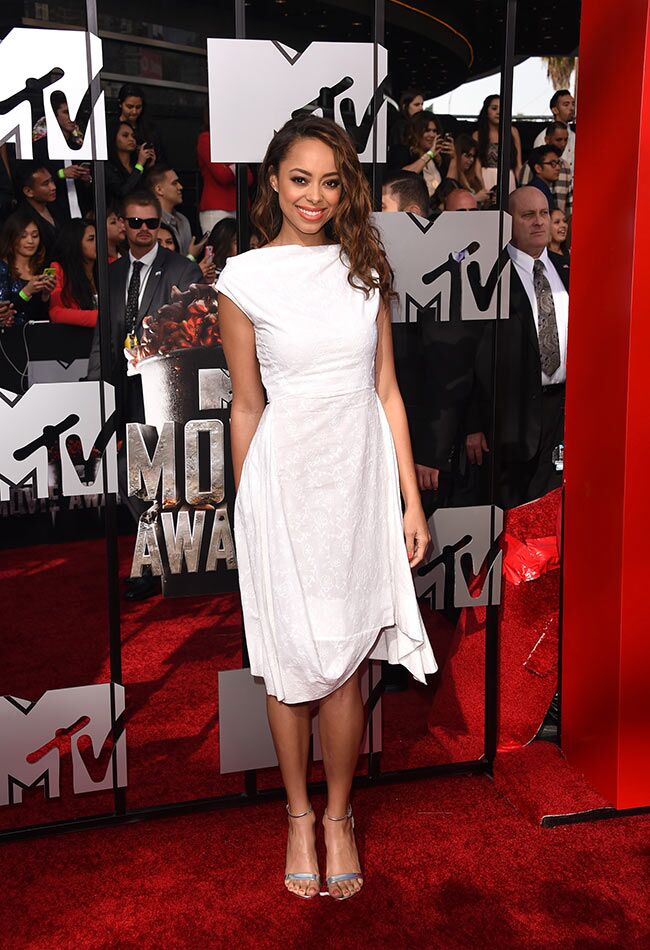 Amber's crisp white tea-length dress is perfect for a spring wedding.
Get the Look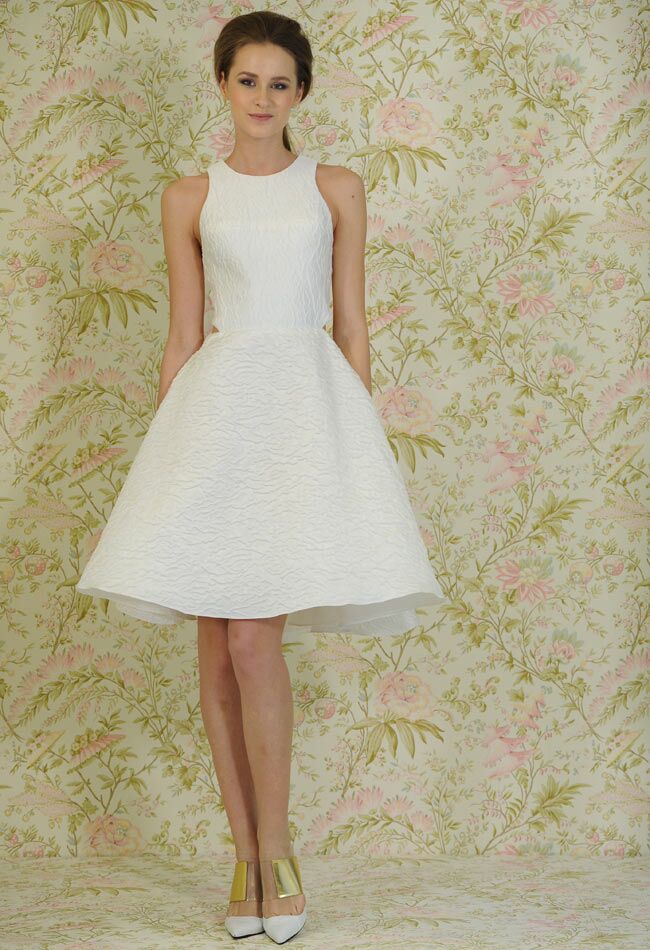 Dress by Angel Sanchez
Want more? Right here!
> See Margaery Tyrell's wedding dress from 'Game of Thrones' (and Get the Look!)
> A Denver art museum wedding in Denver, Colorado