6 Amazing Aquarium Wedding Photos
by Simone Hill
There might not be anything cooler than having your wedding at an aquarium and these photos prove it. Plus, it's shark week (you know, the time of year when Discovery Channel plays non-stop shark shows?) so of course we couldn't resist featuring weddings where sharks (along with tons of other sea creatures) are the guests of honor.
The Adventure Aquarium in Camden, NJ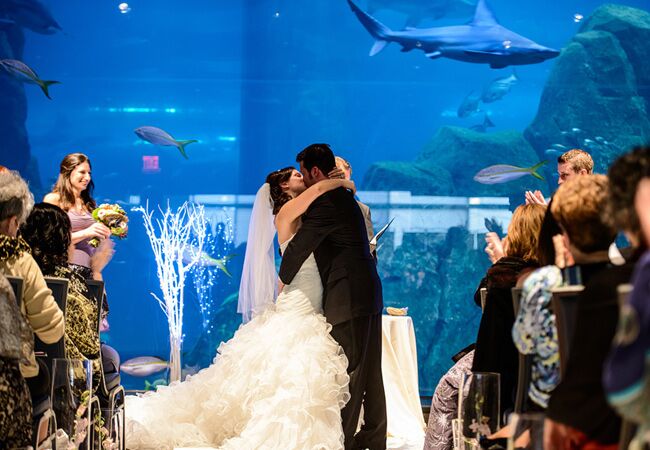 The Birch Aquarium in La Jolla, CA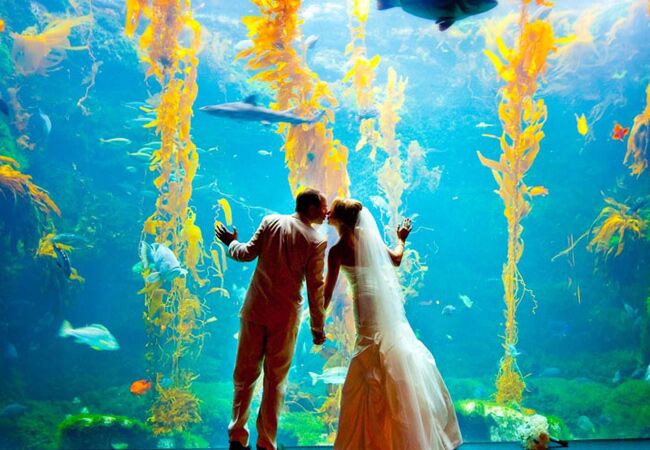 Newport Aquarium in Newport, KY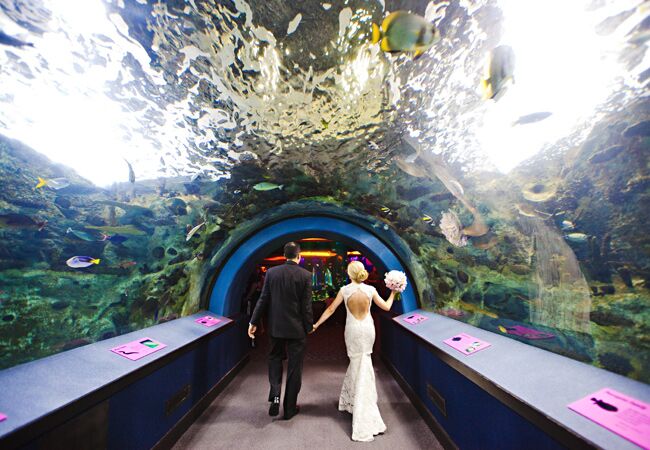 The Seattle Aquarium in Seattle, WA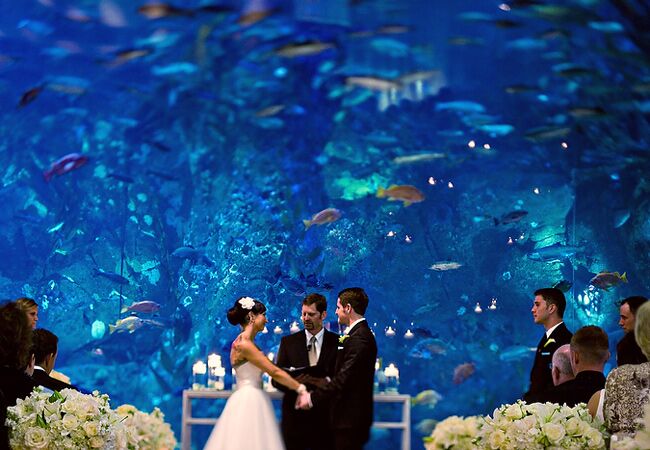 The Florida Aquarium in Tampa, FL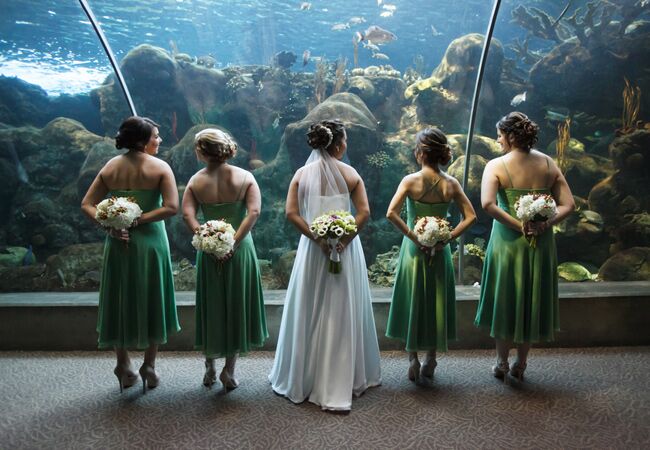 The Georgia Aquarium in Atlanta, GA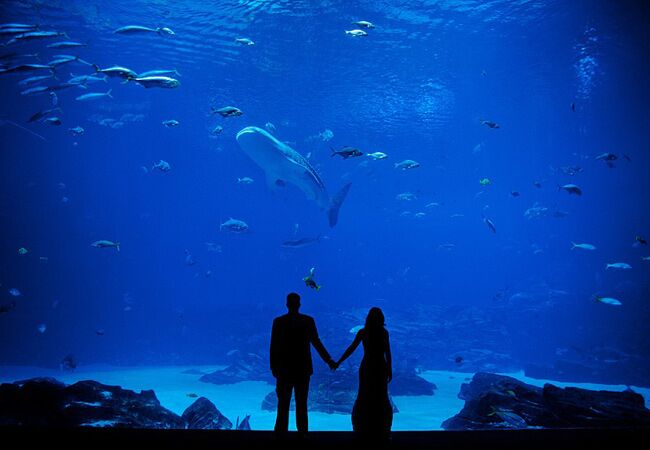 Want more? Of course you do!
> 6 beautiful engagement photos at art museums