6 Brides With Chain Headpieces
by Bridget Clegg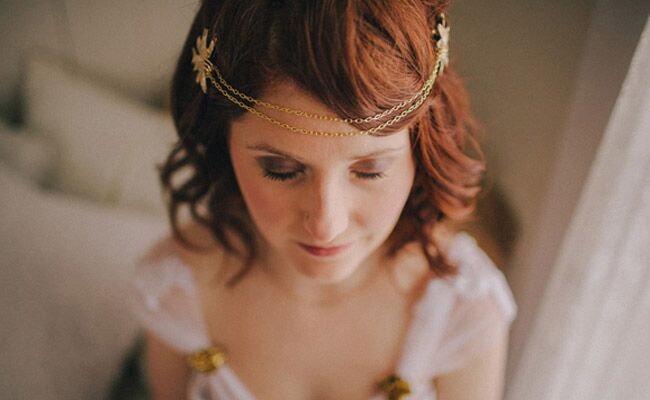 When it comes to veil alternatives, the bridal chain headpiece is a trend that can be embraced by the bohemian bride and the glam bride alike. Layered and looped, accessorized with flowers or simply on their own, there's a headpiece that can work with any bridal style. See how these 6 brides pull off the hot chain headpiece look!
Elegant Gold Forehead Chain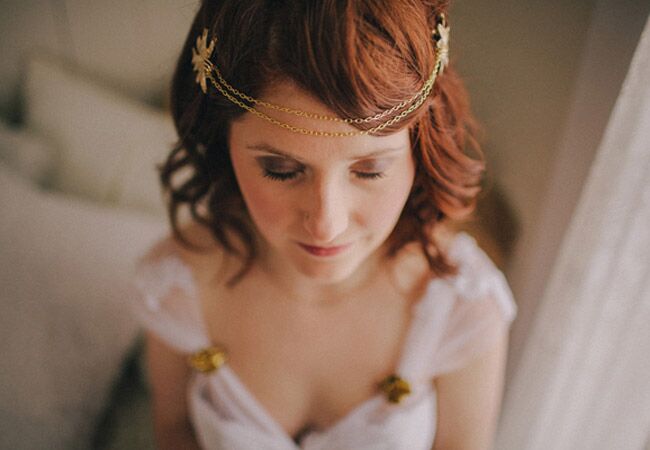 The two gold chains draped across this redhead's forehead complement her vintage glam look perfectly!
Simple Goddess Hair Chains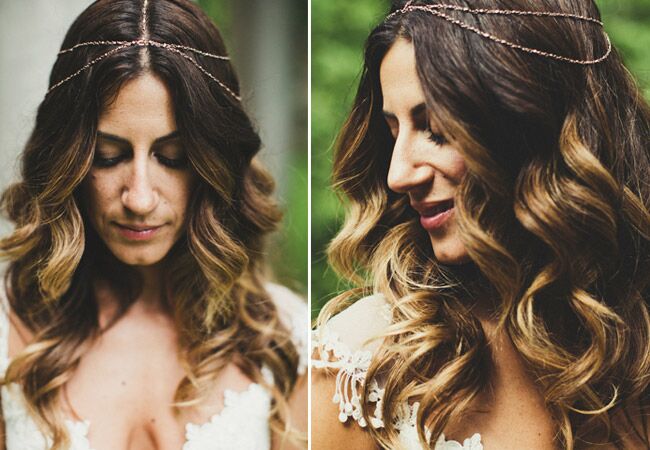 We are loving this ode to the Grecian goddess! (Buy the chain headpiece here)
Floral Goddess Headpiece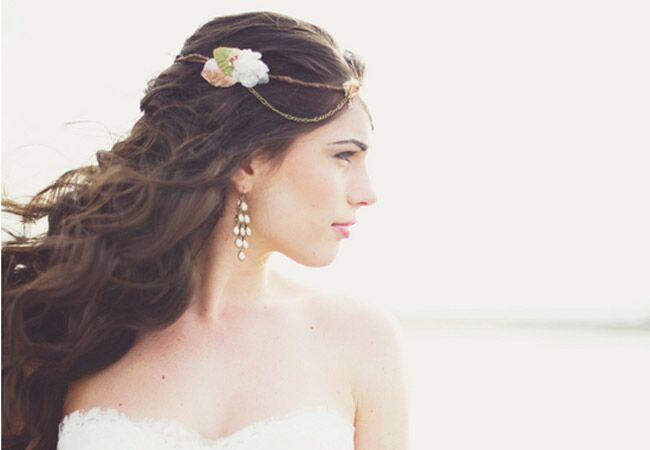 You can still wear other accessories with a headpiece, like this bride did with flower accents and chandelier earrings.
Nature-Inspired Halo Hair Chains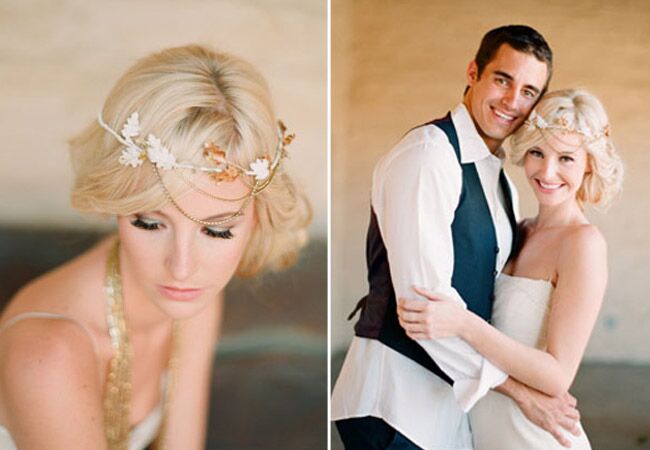 Mixing in other materials, like faux leaves, wire, or pearls lends a handmade quality to the headpiece. (Buy the chain headpiece here)
Beaded Hair Chains Updo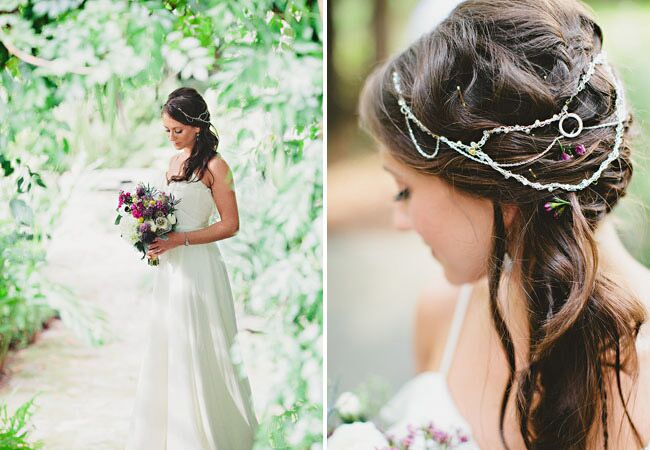 This bride collected materials at a vintage shop and made her own hair chains to wrap around a loose and wispy updo.
Royal Chain Headpiece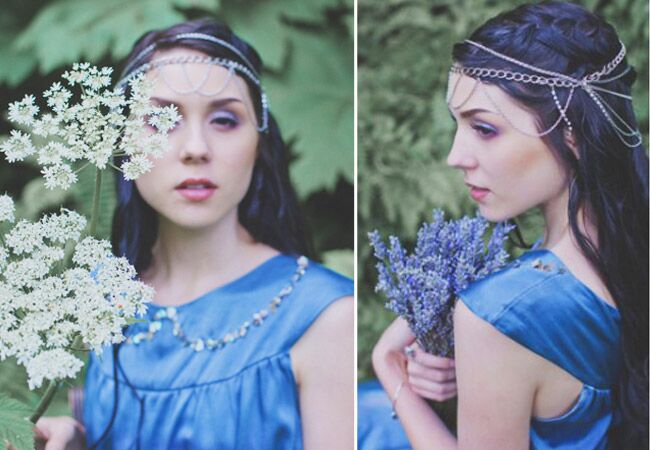 Layered chains can bring out a regal vibe, like this bridal party look inspired by the legend of King Arthur. (Buy the chain headpiece here)

See more bridal accessories we love!
> Shop the 3 prettiest alternatives to birdcage veils
> See 10 wedding hair accessories that will complete your look