6 Creative Ways to Serve Drinks During Cocktail Hour
by Kristin Doherty
Natalie Franke Photography
A surefire way to entertain guests while you take wedding photos is by hosting a cocktail hour. Serve up anything from craft beer to mimosas or, more simply, lemonade and sodas to refresh your guests pre-reception. Here, six ways to get creative with the presentation, from a rustic bar cart to a make-your-own drink station!
A Lemonade Stand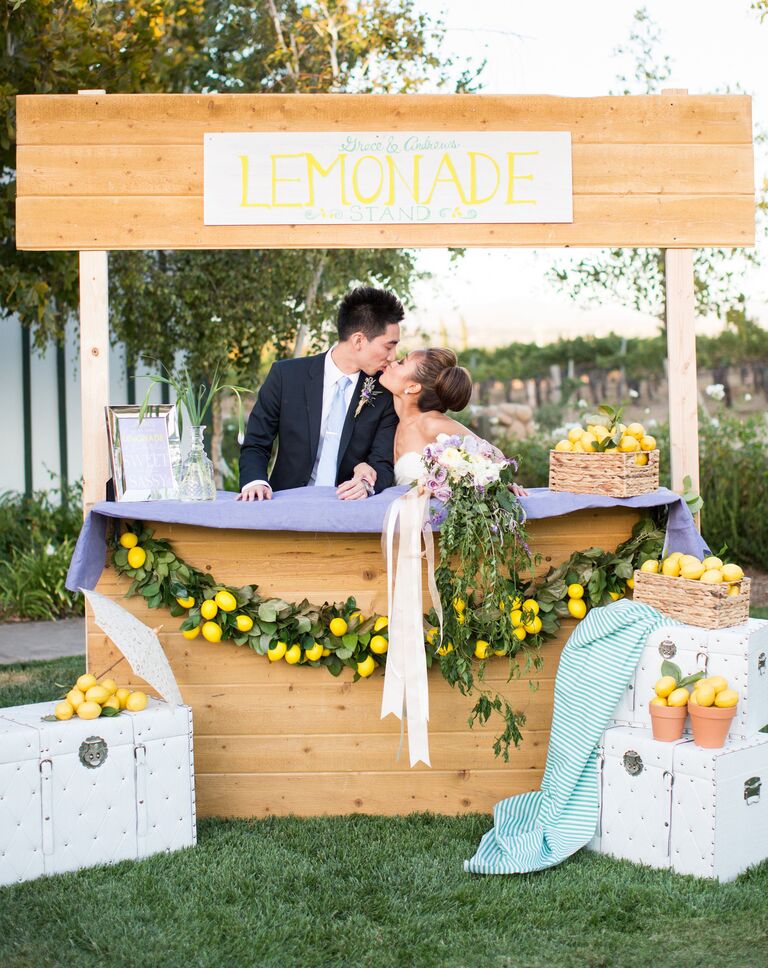 Serve up classic lemonade or add a specialty flavor (give or take the vodka) for a spin on a favorite childhood pastime.
From the album: A Ponte Family Estate Wedding in Temecula, California
A Rolling Bar Cart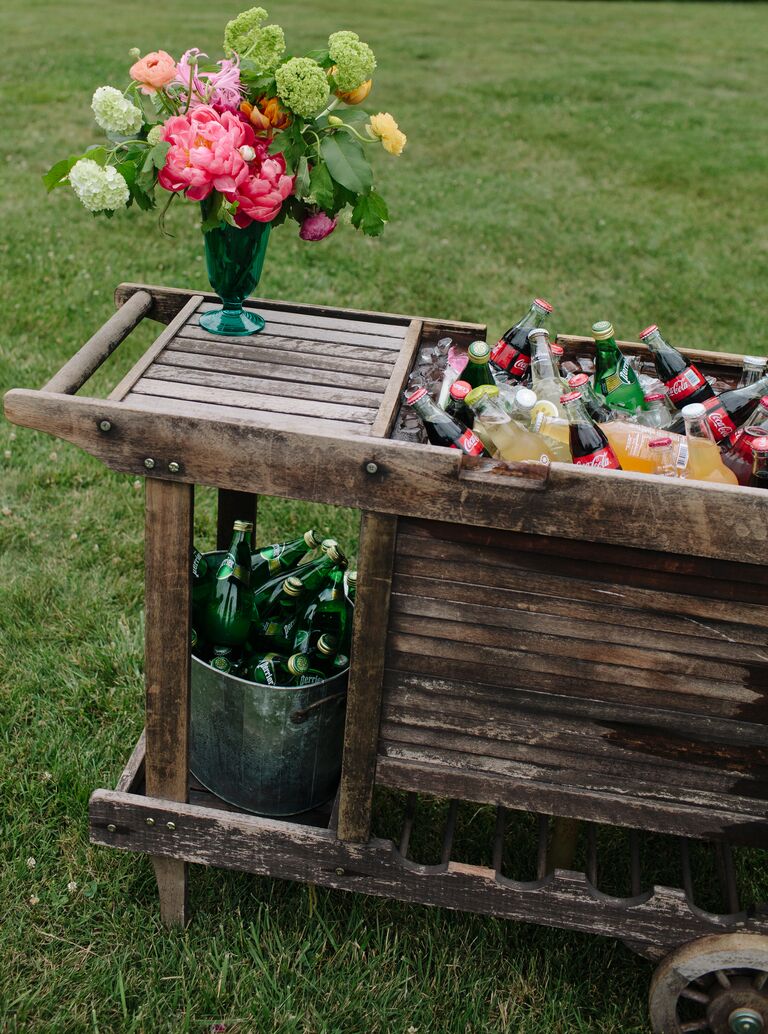 Fill a rolling cart with drinks, then have the bartender make rounds. Guests will love that the drinks come to them!
From the album: A Whimsical Garden Party in Adairsville, Georgia
An Ice Bar and Luge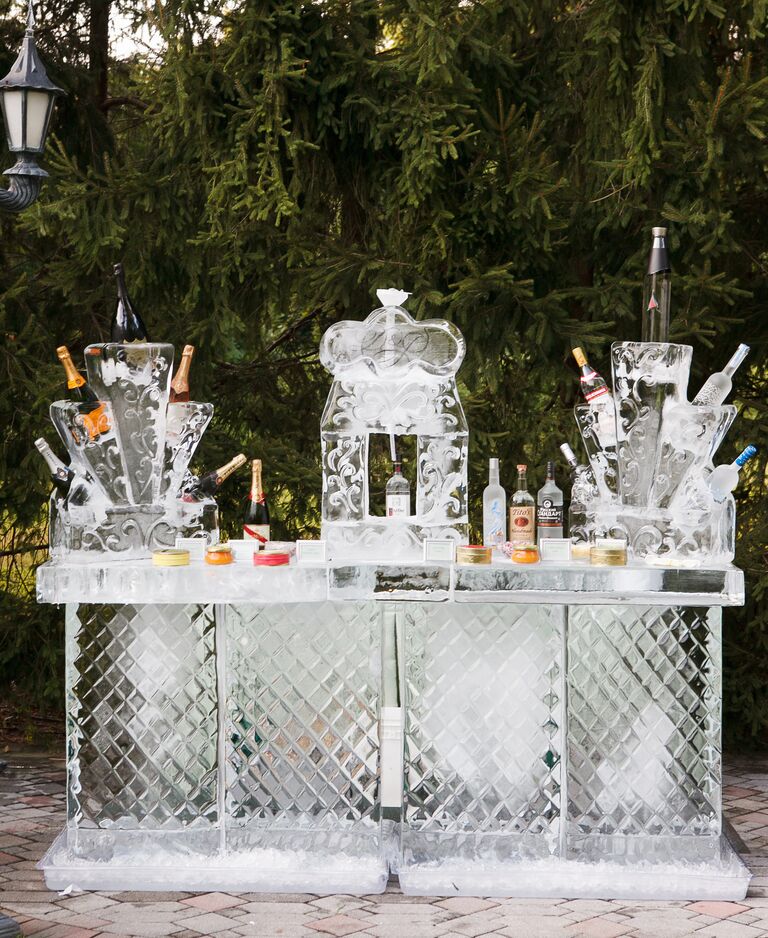 From the album: A Shadowbrook Wedding in Shrewsbury, New Jersey
A Make-Your-Own Mimosa Bar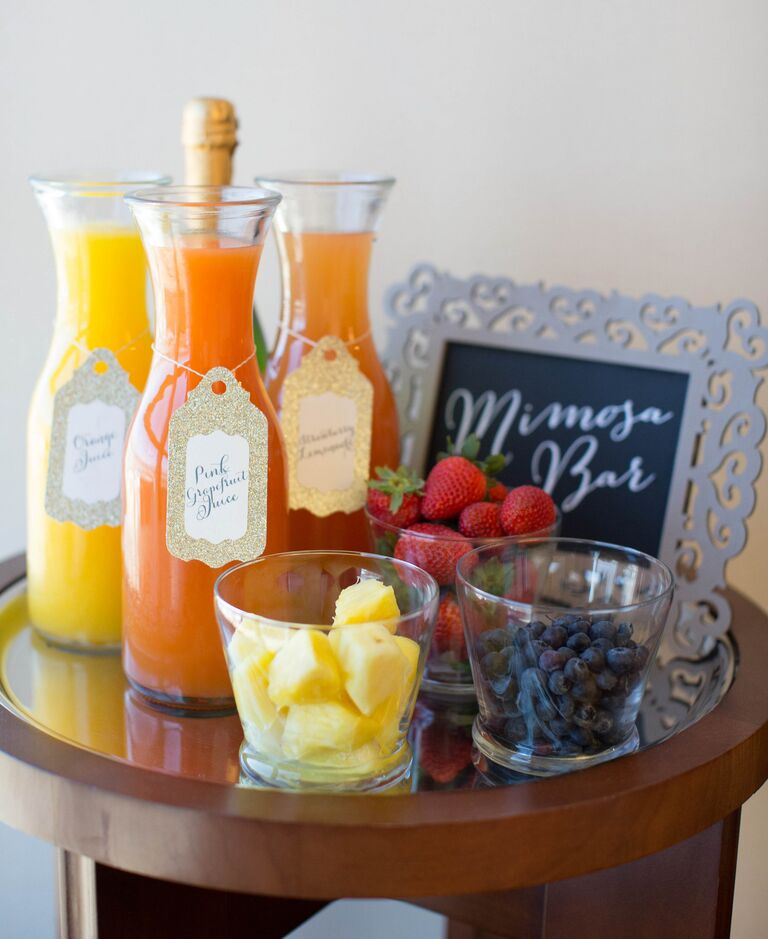 Let guests pick their favorite juice and fruit garnish for their personalized mimosa. This one is also a great option for your bridal shower, getting ready on the wedding day or the day-after brunch.
From the album: A Siena Golf Club Wedding in Las Vegas, Nevada
Bottled Beer In A Boat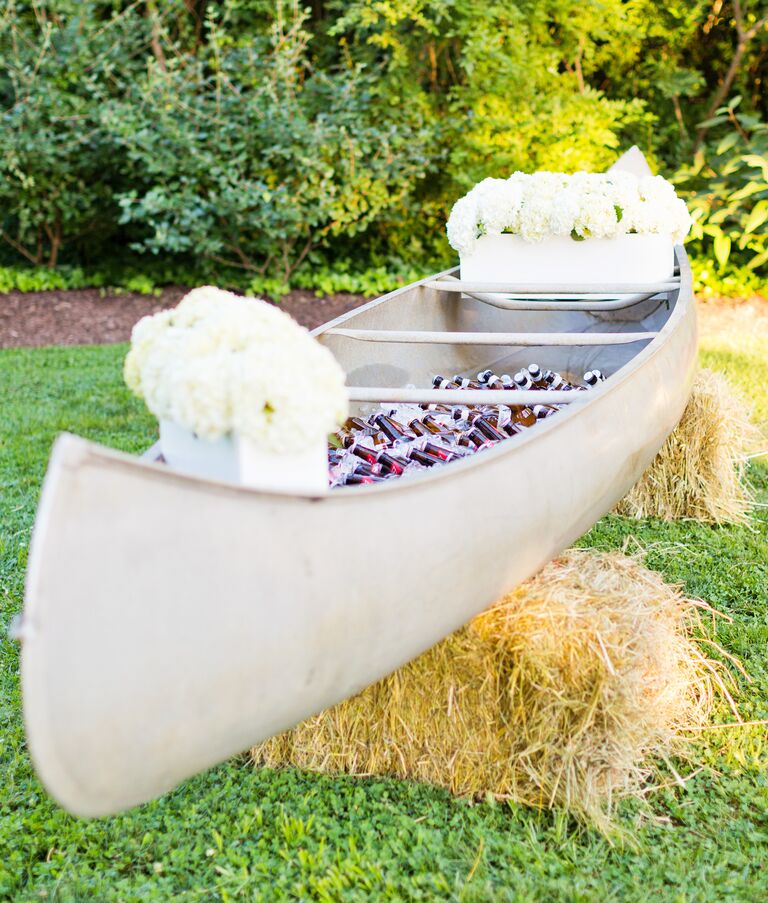 If you're having a nautical or lakeside wedding, fill a canoe or rowboat with ice and offer guests to bottled brews and sodas.
From the album: An Inn at Fernbrook Farms Wedding in Chesterfield, New Jersey
Kegs in Rustic Barrels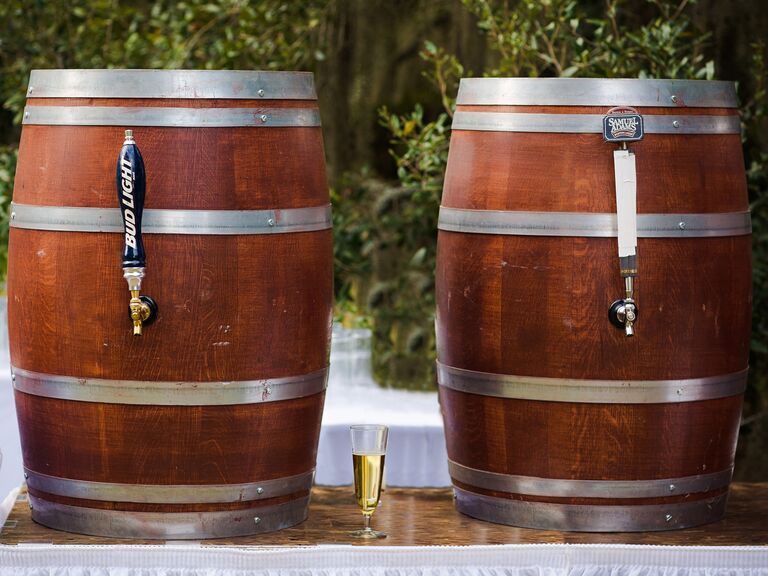 Woodlandfields Photography
From the album: An Elegant Formal Wedding in Lamont, FL
More, please!
> How To Stock The Bar At Your Wedding Reception
> More Creative Cocktail Hour Ideas
> 6 Mouthwatering Signature Cocktails