8 DIY Escort Card Projects
by Bridget Clegg
Escort cards are often the first elements of the reception that your guests see and they'll most likely remain out on the table through the evening. Make your own with a few fun DIY techniques. There's a DIY escort card for every wedding style– from the simple and natural look of sun printing to the cheerful modern vibe of tissue paper tassels. Here are 8 creative escort cards that you can easily DIY!
Escort Card Numbers Downloadable Template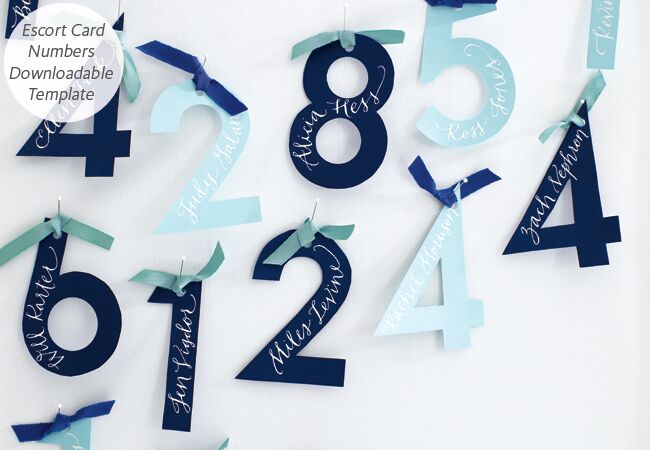 Download the template for these clever escort cards here, then handwrite each guest's name on the paper and pin to a white cork board.
Sun Print Escort Cards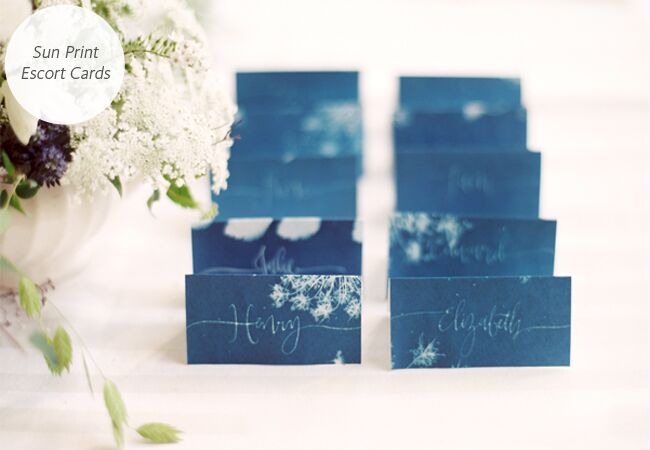 With Sunprints paper and Queen Anne's Lace, you can create these beautiful and natural indigo escort cards. Follow the tutorial here!
Crepe Paper Posies Escort Cards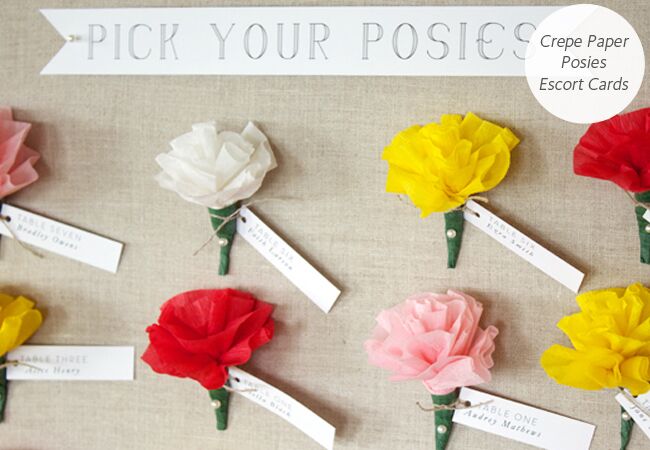 Crepe paper flowers are inexpensive and easy to make. Print off a tag with the guest's name and table assignment, then pin to a bulletin board. Here's how to make it happen.
Mini Vase Escort Cards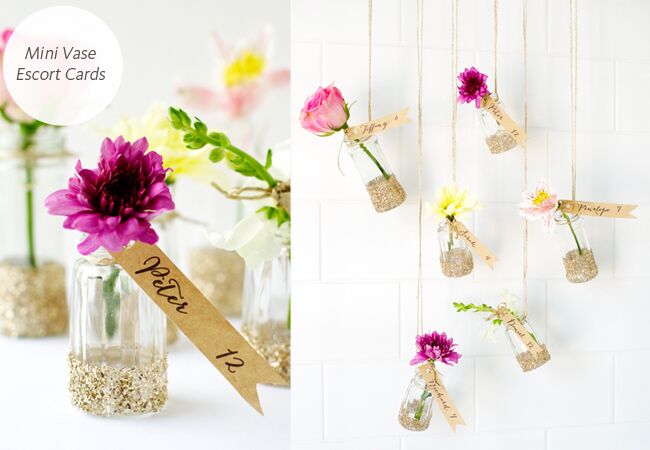 A pretty favor, extra tabletop decor AND an escort card are all rolled into one with this cheerful project. Hang them with twine or set them out on a table at the entrance to your reception. Here's the how-to.
Stamped Menu Escort Cards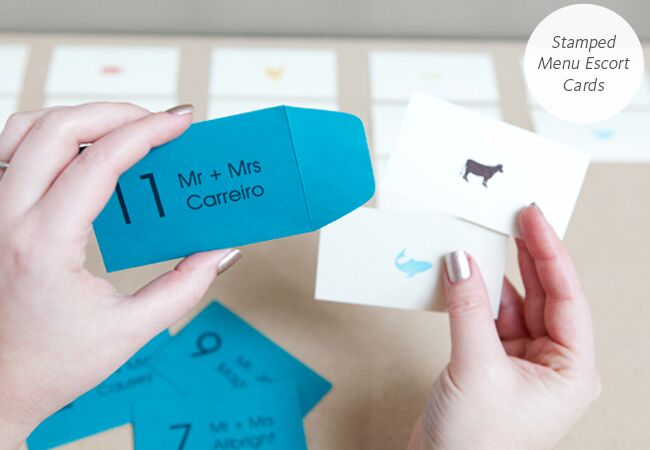 Stamp guests' meal requests on blank business cards and place inside mini envelopes printed with their seating assignment. The super simple DIY is here!
Bright Tassel Escort Cards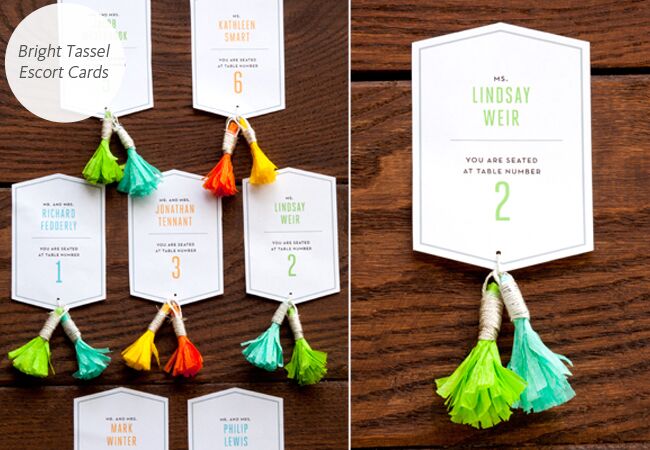 Download the paper tag template and make fringed tissue paper tassels to hang off the edge for a playful DIY escort card. Tutorial here!
Origami Heart Escort Cards
Once you get the hang of it, you'll be able to fold these paper hearts with your eyes closed! Pick the right colored paper and simply write in your guests names. Follow this how-to for the origami instructions!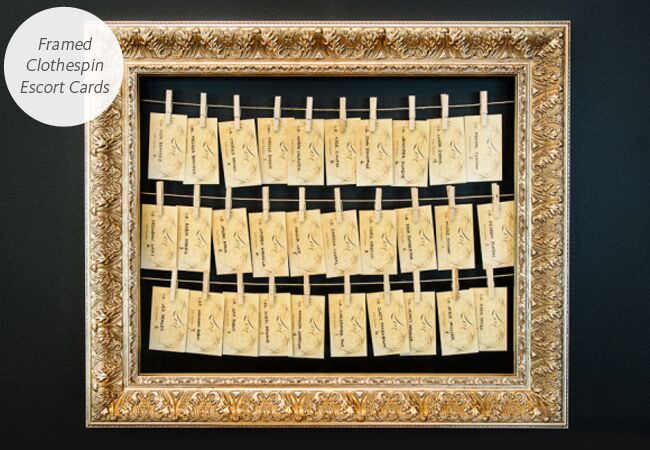 For a semi-DIY project that will save on time, have your escort cards printed, then make your own display. Hang wire on a pretty frame and clip the escort cards to it with clothespins. This tutorial takes you through the step-by-step.
See more escort card ideas for your wedding!
> 10 Escort Cards You Can Eat!