6 Book-Themed DIY Wedding Projects
by Bridget Clegg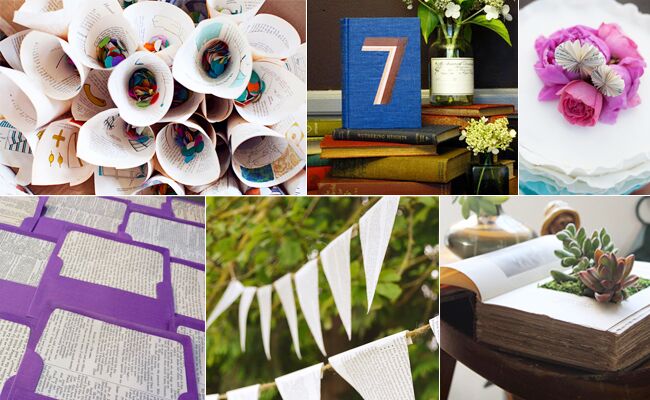 We love a wedding theme that celebrates books — even better if you can pull it off with a few fun DIY wedding projects. So if you have a stack of obscure old novels on your bookshelf (or access to an affordable used book store), put them to good use and try one of these handcrafted projects for your wedding!
Book Page Pinwheels For The Tables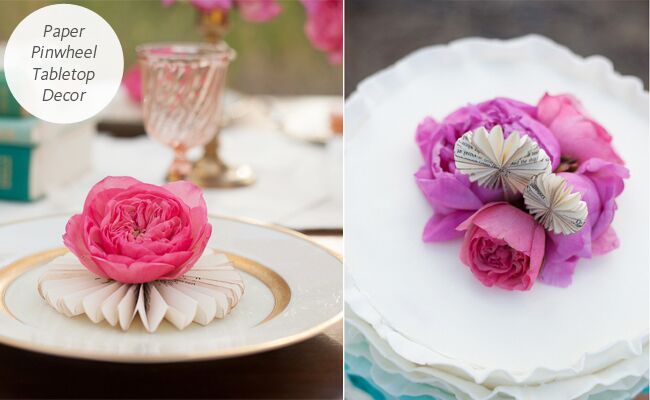 photo by
Photo: Karrie Denny
By simply folding a page from a book over and over you can make adorable place settings, cake toppers and table numbers. Check out this great step by step photo tutorial to learn how.
Open Book Succulent Planters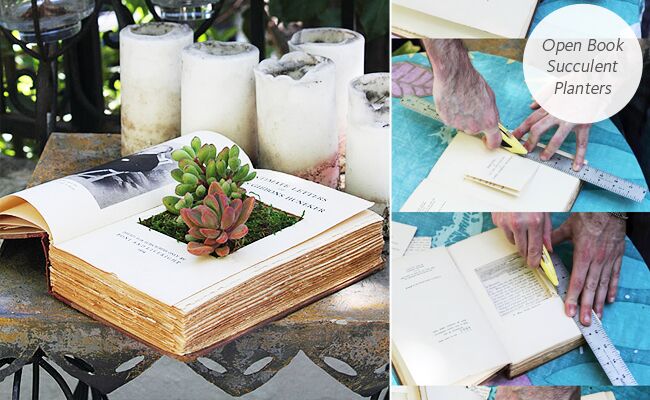 photo by
Photo: Apartment Therapy
Learn how to make these conversation-starting centerpieces with this simple how-to. Bonus points: you can take these home after your reception!
No-Sew Book Page Bunting Banners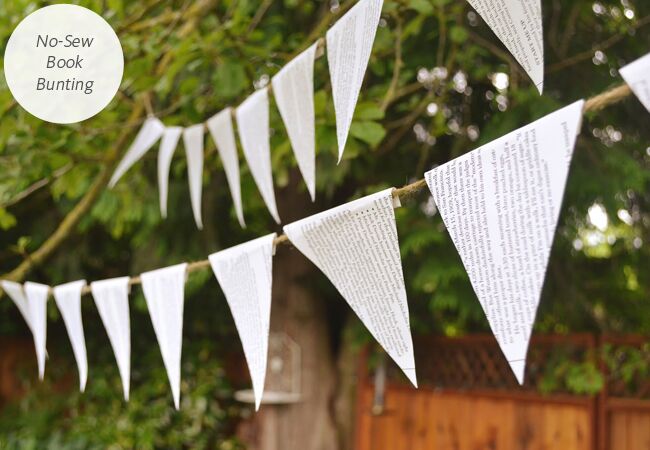 photo by
Photo: P.S. Heart
This cute page bunting can be made with supplies you probably already have! Perfect to hang on your bar, above your escort card table or around your dance floor. Learn how to make it here.
Book Page Envelope Liners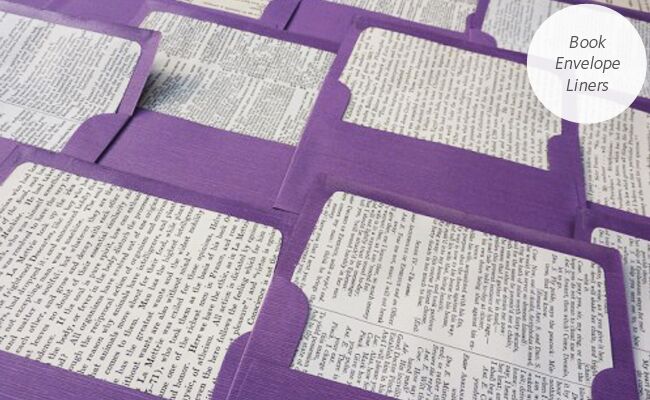 Personalize your save-the-dates, invitations or thank you notes by adding a custom envelope liner cut from the pages of a book! Here's how.
Book Page Confetti Cones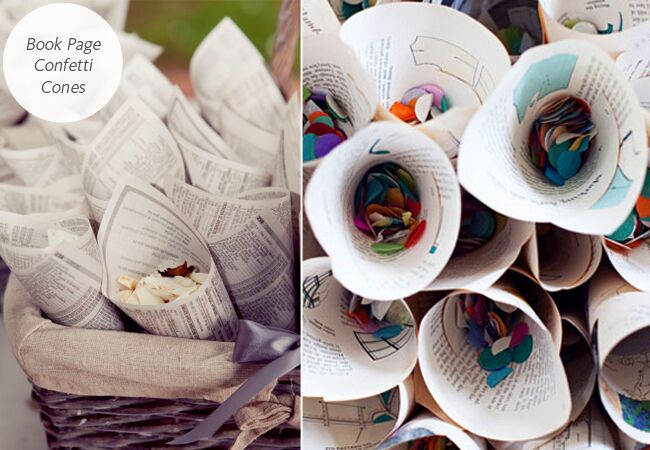 photo by
Photo: Jilda G and ee photography
Tear pages out of your favorite love story to create your own confetti cones. This tutorial will show you how to make the cones! (Not sure what to throw? Here are 18 ideas for a creative exit toss!)
Vintage Book Table Numbers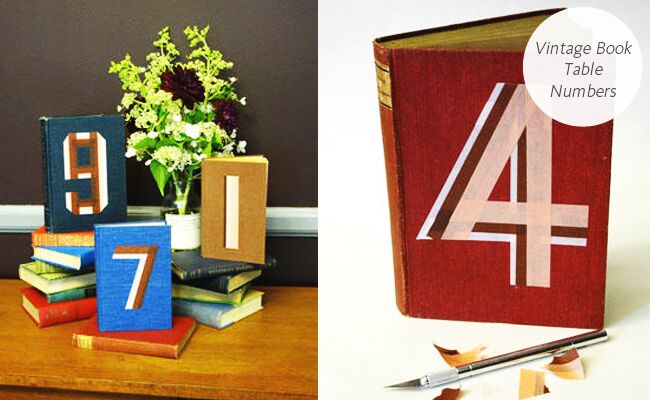 photo by
Photo: Bird and Banner
All you need is a handful of hardcover books, washi tape and a utility knife to create graphic table numbers in a font fit for the back of a football jersey. Here's the rundown.
See more book-inspired wedding decor!
> A real-life storybook proposal