6 DIY Wedding Table Number Projects
by Bridget Clegg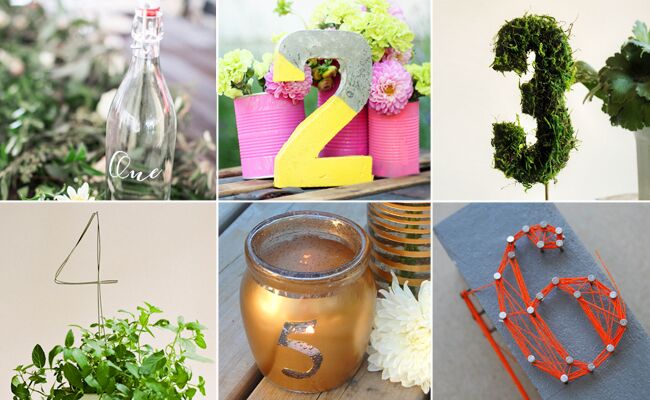 Table numbers are the perfect opportunity to get crafty with a wedding DIY project. No matter your wedding style, you can make playful and practical signs that will bump up the cool factor at your reception. Here are 6 easy ways to make your own creative table numbers.
Water Bottle Table Number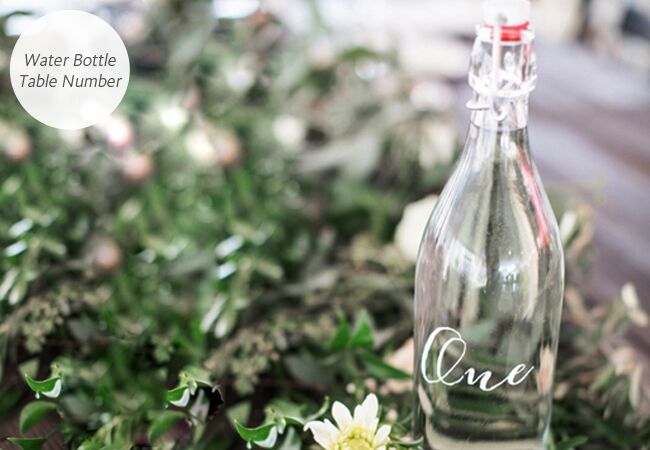 Save space by using the water pitchers to mark your tables. Spell out each table number with vinyl stickers on glass bottles with stoppers.
Painted Concrete Table Numbers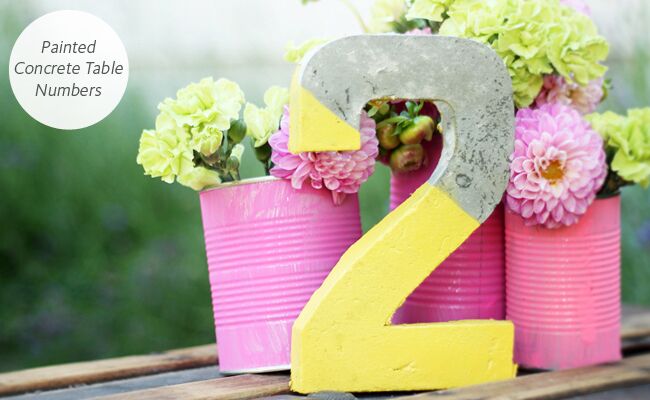 Make these inexpensive custom table numbers (that will stand up on their own!) by pouring concrete into cardboard letters, then painting the results. Tutorial here!
Moss-Covered Table Number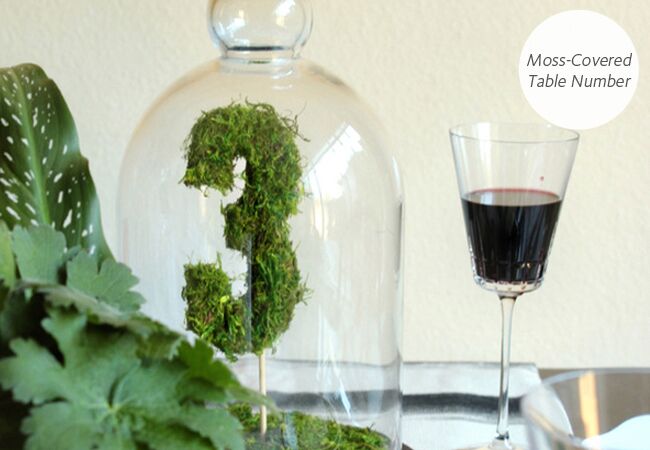 Set under a pretty cloche, this garden-inspired table number is a pretty centerpiece all on its own. Here's how to make it.
Wire Table Number Planters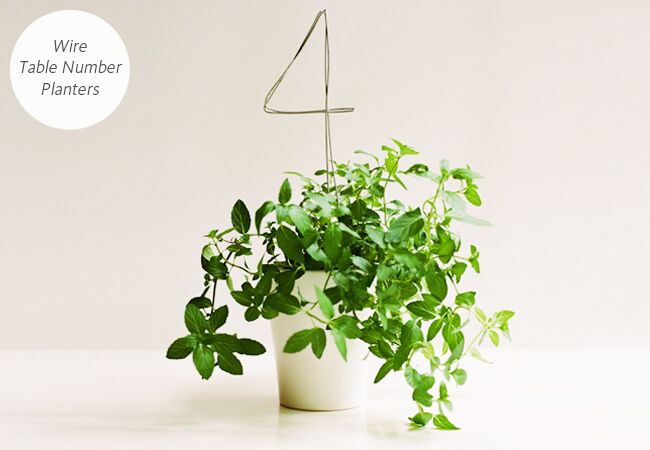 Bend wire into any shape you need, then stick into a potted plant or centerpiece bouquet for a super simple and inexpensive homemade table number. Details here!
Spray Painted Votive Table Number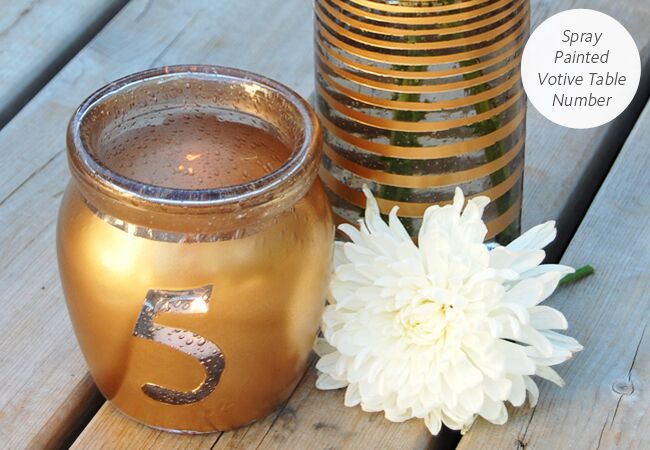 Spray paint over number sticker, then peel away to create unobtrusive table numbers that double as a chic centerpieces. Just follow this step-by-step guide.
Nail & String Art Table Numbers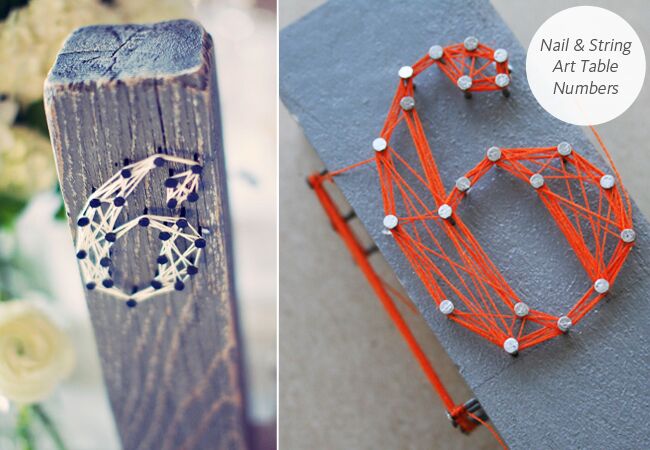 Label your tables with handmade string and nail art table numbers. Experiment with how the varying thickness of thread, yarn or ribbon looks woven between the nails. Find out how to make them here.
More DIY wedding ideas to try!
> See how this NJ couple used string and nail art table numbers in their rustic wedding.
> 6 easy-to-make DIY wedding projects with gold and sequins