6 Flower Girl Accessories You Can Make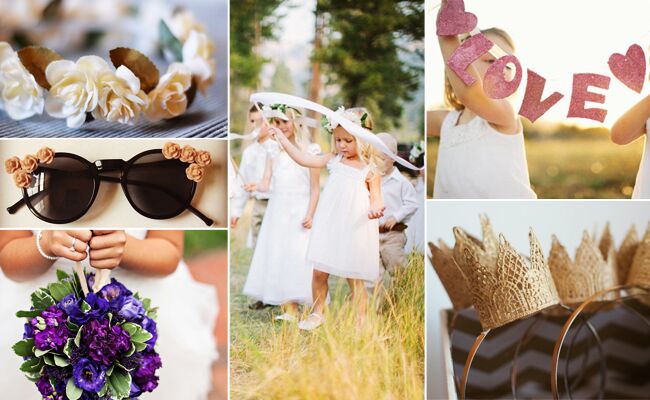 A sweet little dress is more than enough to outfit your flower girl. But add a pretty accessory like a flower headband, a classic flower pomander (that's a flower ball with a ribbon!), or even a ribbon wand, and you'll have some serious cuteness on your hands. These six DIY flower girl accessory projects are pretty and simple — tutorials below!
Faux Flower Headband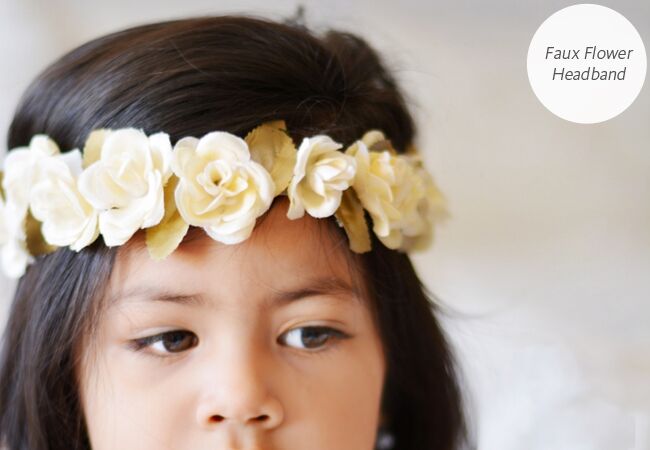 Photo: Little Inspiration
Worried about a fragile floral crown for the kids in your wedding? Make a sturdy faux flower headband with a strip of elastic, a bouquet of silk flowers in whichever color you like and hot glue. Here's the tutorial. (Adorable flower child not included!)
Ribbon Wands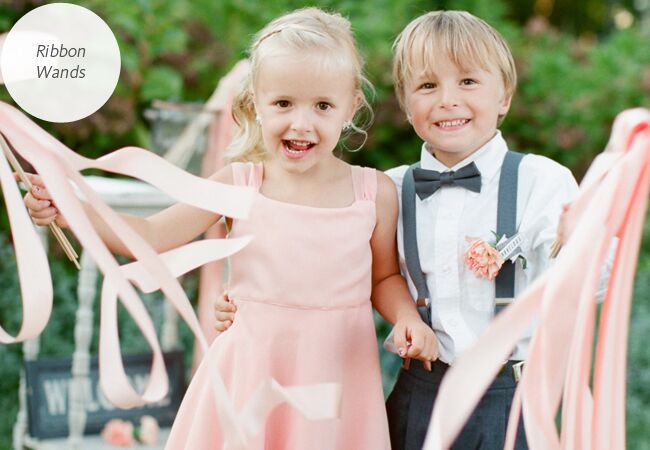 Photo: Laura Ivanova Photography
Instead of the traditional petal toss, make your own streamer wands for flower girls and ring bearers to wave around as they walk in and out of the ceremony. Follow this guide to create your own with dowel rods and ribbons. Tip: make a bunch of wands and have your guests wave them for a whimsical ceremony exit.
Lace Crown Headbands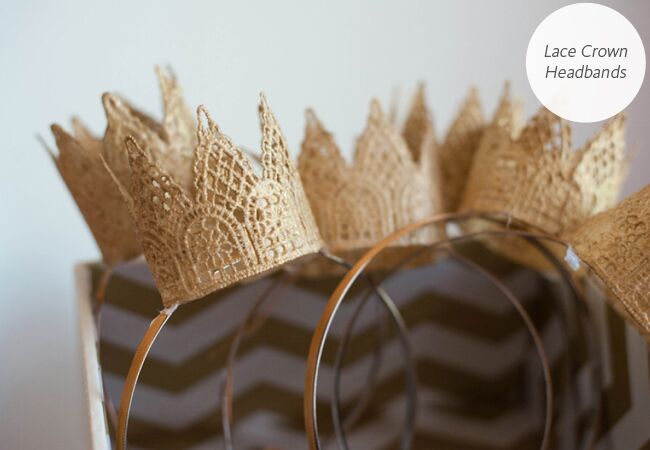 Photo: Anders Ruff
These mini crown headbands are a cute and regal alternative to flower crowns. Spray lace with fabric stiffener, paint gold and hot glue to a simple headband. Here's how to make it!
Glittery Flower Girl Sign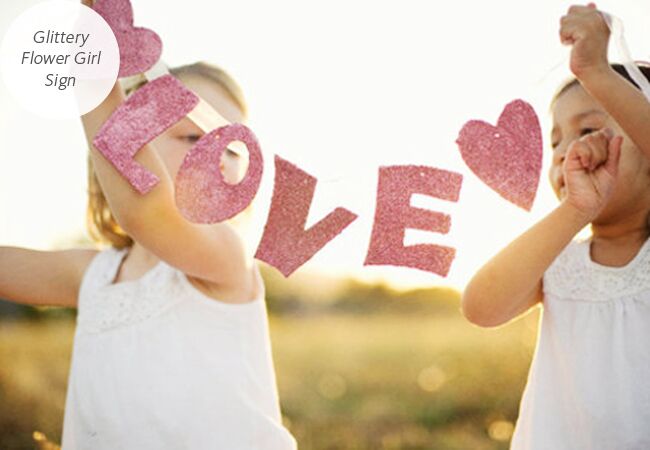 Photo: Blossom Tree Photography
Have two or more flower girls? Make a glitzy garland for them to hold as they walk down the aisle together. This post shows you what to do!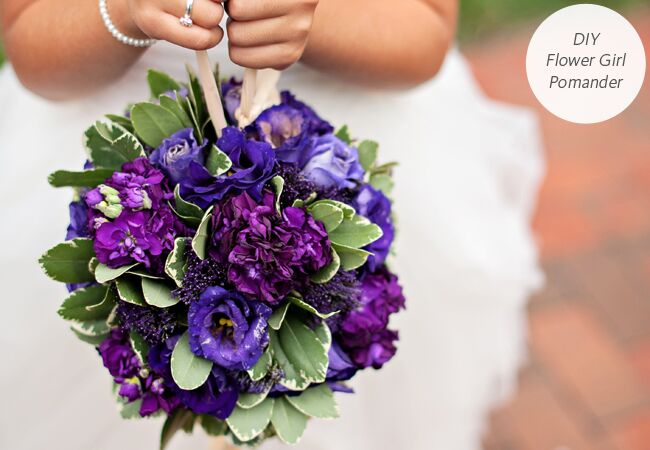 Photo: Kristen Weaver Photography
Floral pomanders are easy for kids to hold and a pretty addition to the ceremony decor. Learn how to make one with fresh flowers here.
Floral Embellished Sunglasses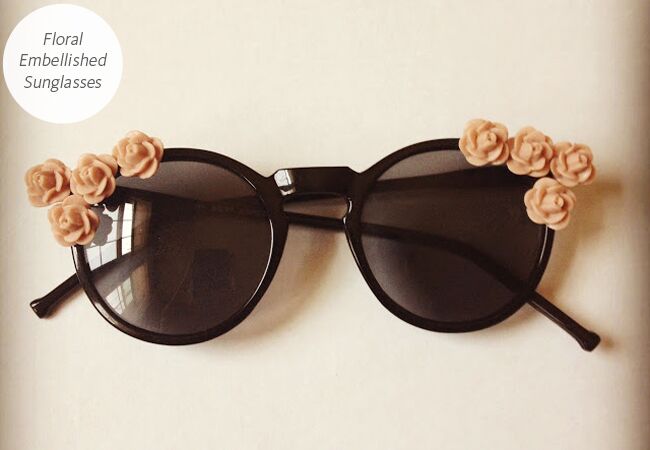 Photo: Cheralee Lyle
For an outdoor wedding, make sure your flower girls are as hip as this girl! Add cute floral embellishments to inexpensive kids sunglasses. Here's how!
See more DIY wedding inspiration!
> 5 Creative Wedding Signs (Plus A How-To Video)
> 6 (Easy!) DIY Bridesmaid Gifts