7 Engagement Rings That Wow!
by Jennie Ma
Yeah, you were planning to say yes anyway, but if he proposed with one of these utterly unique engagement rings it would be nearly impossible to refuse.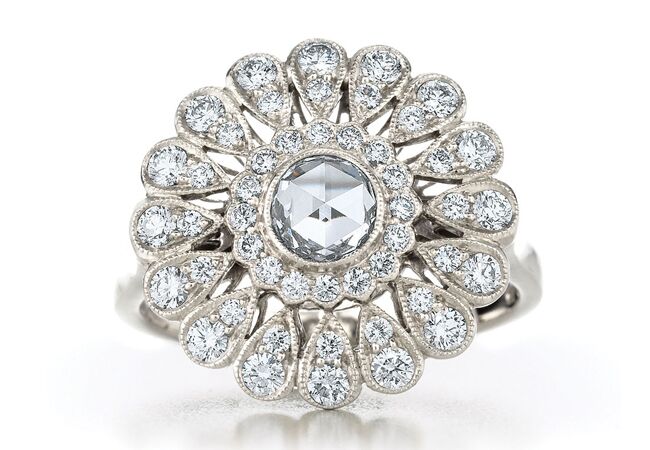 Sparkle Burst
Not a solitaire kind of girl? Well how about a simple round center stone surrounded by a gazillion (or 40) little sunburst-like diamonds!
Ring by Kwiat, $6,200, Kwiat.com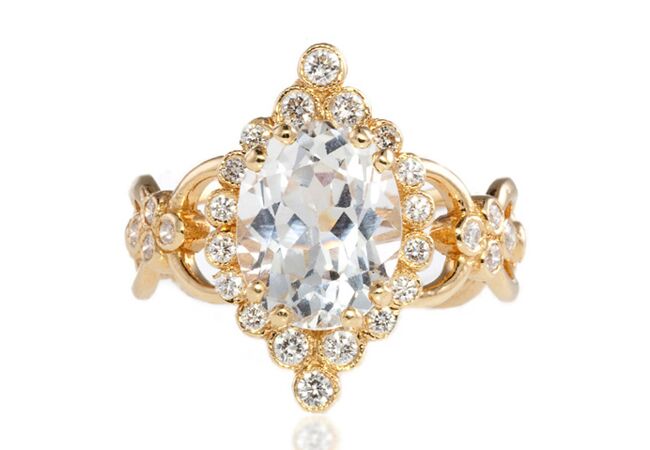 Downton Diamond
Dress up an oval diamond with an intricate floral pattern in yellow gold. It's so Lady Mary.
Ring by Erica Courtney, EricaCourtney.com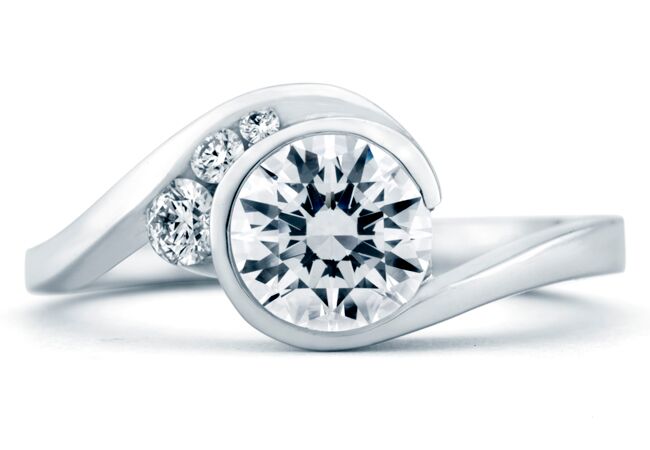 Mod Madness
A streamlined setting can still be super unique. I love the little diamonds tucked into the tension-setting band—cute and contemporary!
Ring by Mark Schneider, MarkSchneiderDesigns.com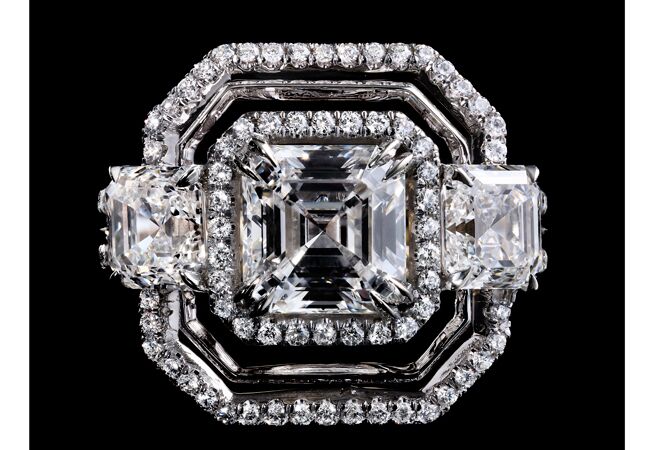 Geometric Glam
I don't care it if this ring covers my fist, the Asscher cut stone surrounded by layers of glamorous octagons is too gorgeous not to wear.
Ring by Alexandra Mor, $91,000, AlexandraMor.com
Piece Out
One way to get more bang for your buck is to piece together smaller diamonds into one amazing design.
Ring by Simon G, SimonGJewelry.com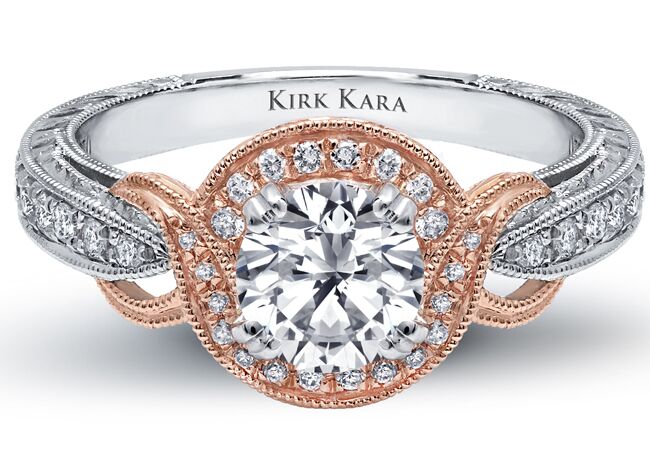 Gold Finger
While the setting may be feminine and delicate, the mixed metals is anything but dainty.
Ring by Kirk Kara, KirkKara.com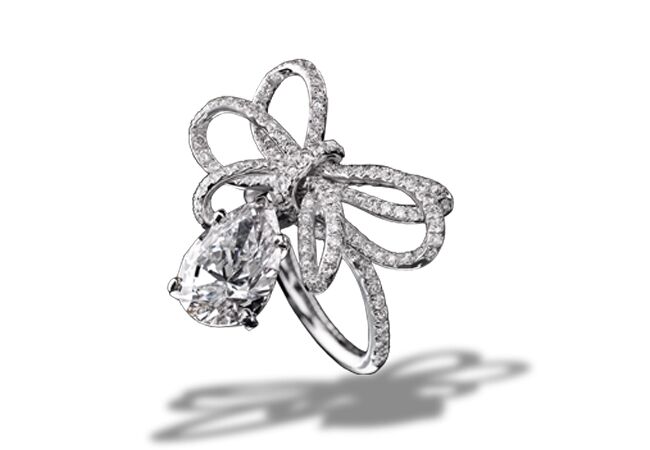 Dangling Diamonds
Who says your center stone needs to be mounted on your ring? Let it hang from a perfectly knotted diamond bow.
Ring by Chanel, Chanel.com