A Coin Toss To Decide The Processional Order? (We Approve)
by Bridget Clegg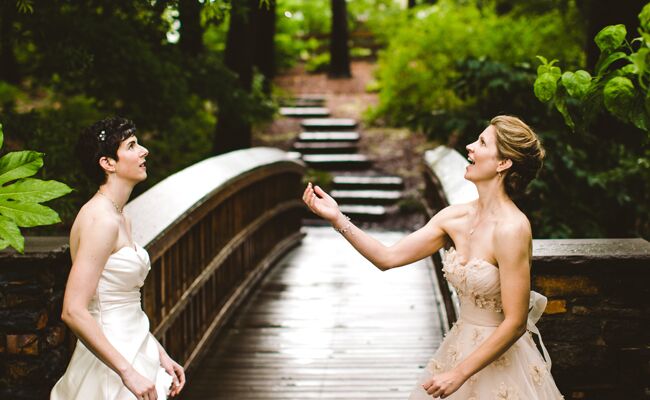 photo by
Photo: Carolyn Scott Photography
Here's one way to decide who walks down the aisle first at a same-sex wedding! Just before the ceremony started at the Sarah P. Duke Gardens in Durham, NC, brides Melanie and Nicole tossed a quarter to figure out the processional order. Heads meant Nicole and her father walked first, tails meant Melanie and her mom led the way. The fun photo series from Carolyn Scott Photography shows how it went down (see the full album here!). So, was it heads or tails?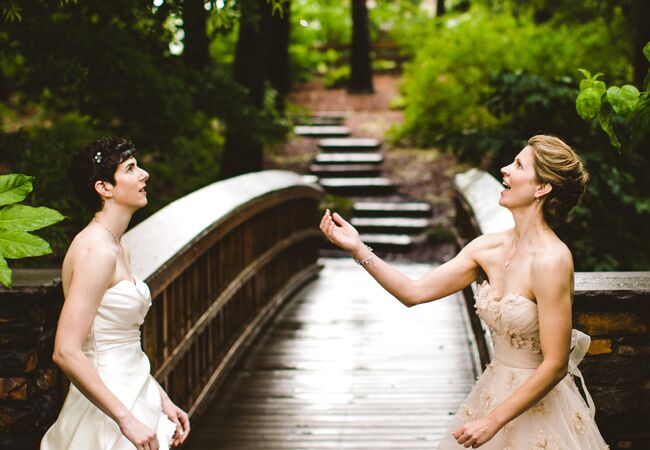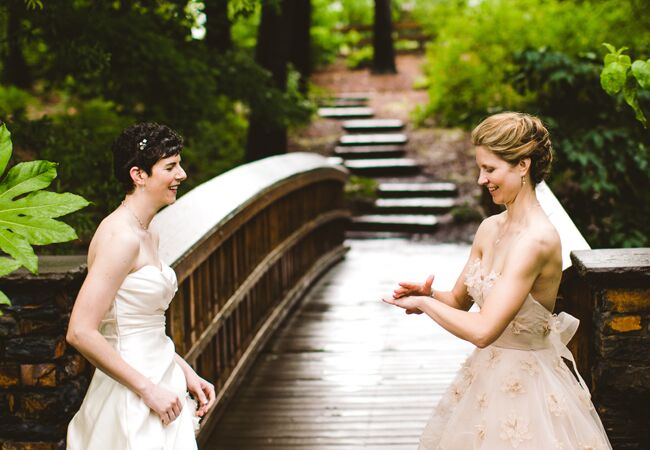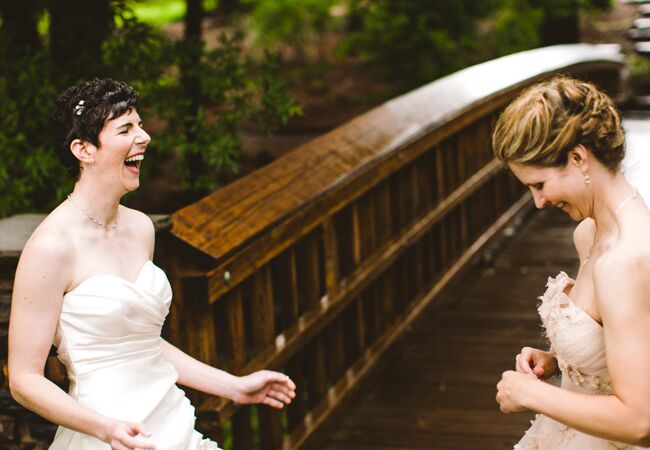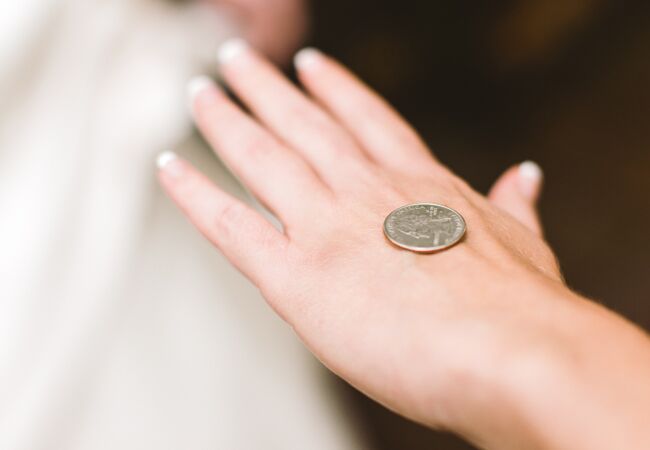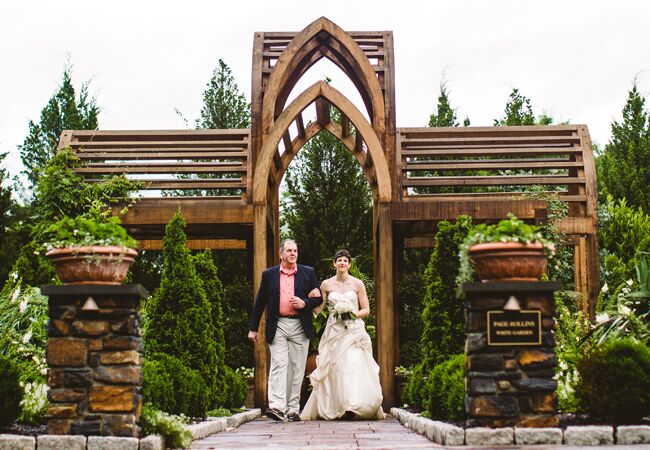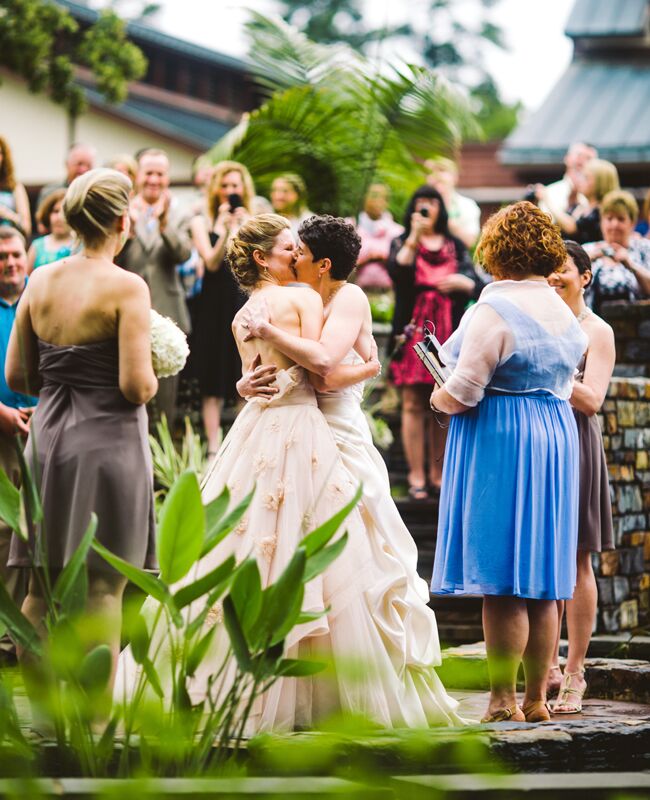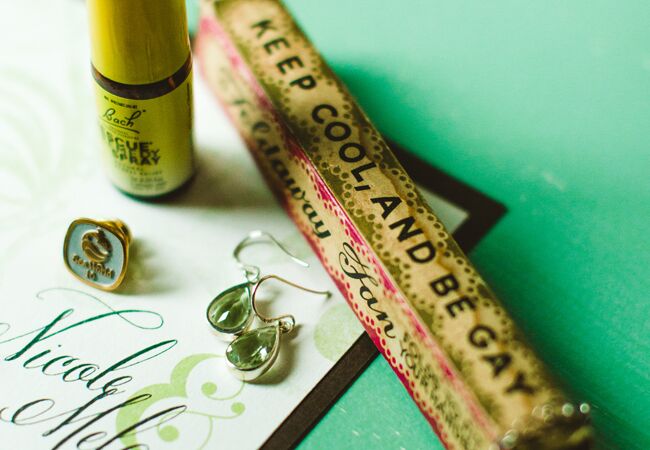 From the album: A Casual Outdoor Wedding in Durham, NC
See more wedding inspiration like Melanie and Nicole's!
> Father Of The Bride Moments That Will Make You Cry
> Best Thing I've Seen At A Gay Wedding