A Corn Maze Wedding Photo!
by Simone Hill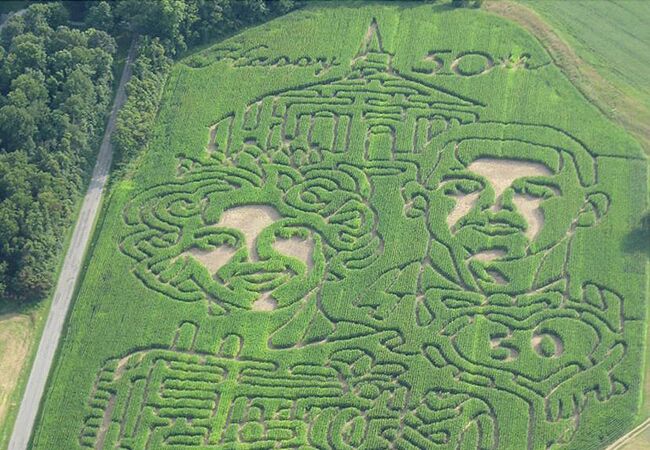 For his 50th anniversary, Ohio farmer Paul Derthick surprised his wife with a corn maze replica of their wedding photo! The couple's kids helped Paul pull off the giant design, which includes the couple's wedding day portrait, the church where they got married, and the words "Happy 50th." Who knew a corn maze could be so romantic? According to People.com, this isn't the couple's first attempt at corn maze art, they've created designs to commemorate John Glenn's anniversary of orbiting the Earth and the Steelers and Browns' football rivalry.
Want more? Right here!
> Bride gets kissed by an elephant (watch the video!)