A Destination Wedding With Tons of Festive Colombian Flair
by Libby MacCarthy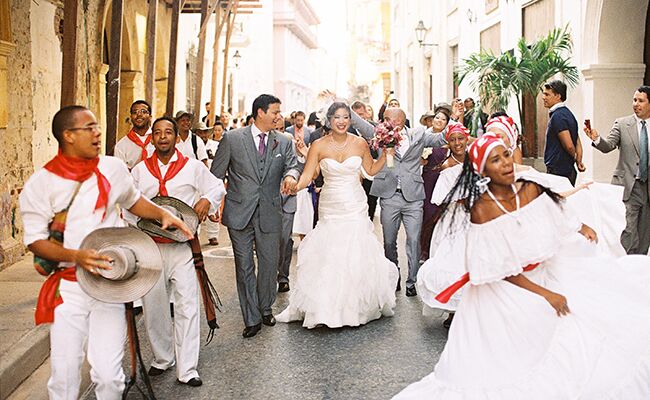 California-based couple Julie and Alvaro met on a hot Miami night at a mutual friend's birthday party in 2007. They immediately hit it off and continued to stay in touch afterwards, following up their first meeting with a date in Chicago, a cruise to the Bahamas and a trip to Buenos Aires before they both made the move to the California's Bay Area.
When Alvaro proposed four years later, there was no question that this travel-loving pair should host their wedding abroad. "Travel is a big part of our relationship," says Julie, "and we wanted to take our families and friends on an adventure for our wedding." They decided a warm, waterfront location would be the ideal spot for their nuptials and finally settled on Cartagena, Colombia. "We were also considering Belize and Argentina," says Julie, "but the venues were either too remote or travel to the destinations were too costly. Alvaro is half Colombian and grew up close to Cartagena, so it had the added benefit of a sentimental connection, while also meeting all of our requirements."
They took advantage of all that the seaside city had to offer, hosting their ceremony at Casa Pombo, a historic mansion dating back to the 1500s with warm, buttery yellow stucco walls and elaborate wrought iron chandeliers, and a festive rooftop reception at Torre Reloj, another historic Cartagena landmark. The newlyweds and their guests took in beautiful views of the city and the Caribbean Sea.
Following a meal of local specialties, like plantains, fried yucca and coconut rice, the celebration kicked into high gear with a live band, dj and a traditional "Hora Loca" (Crazy Hour) at midnight. "We had all the guests dancing and wearing colorful party accessories. It started right after a fireworks show and ended with a dance troupe that injected one last dose of energy into the celebration," says Julie.
Braedon Photography followed the couple down to Cartagena to capture every moment. See all the photos here and below.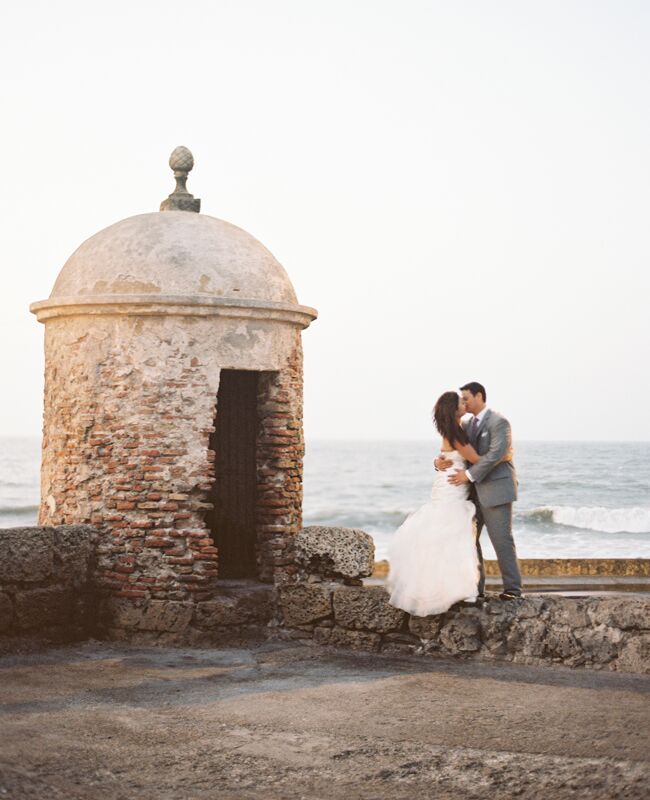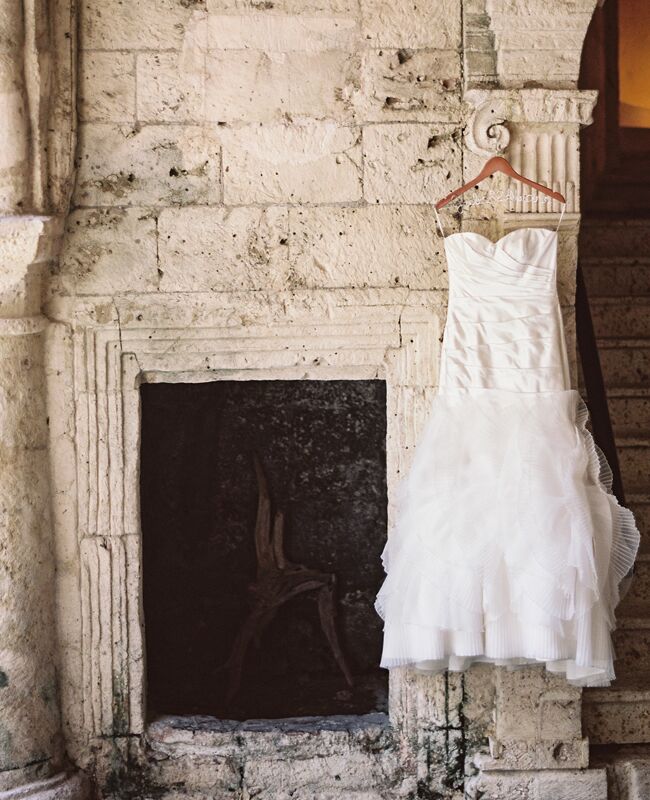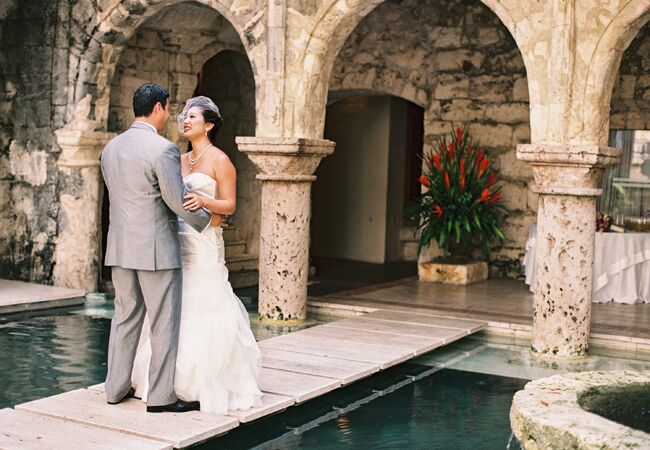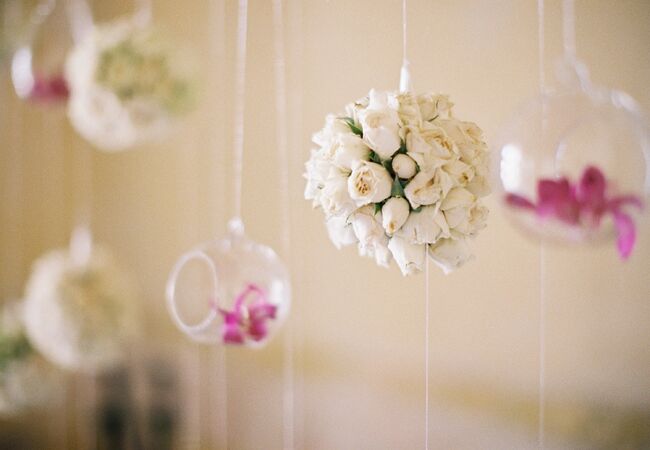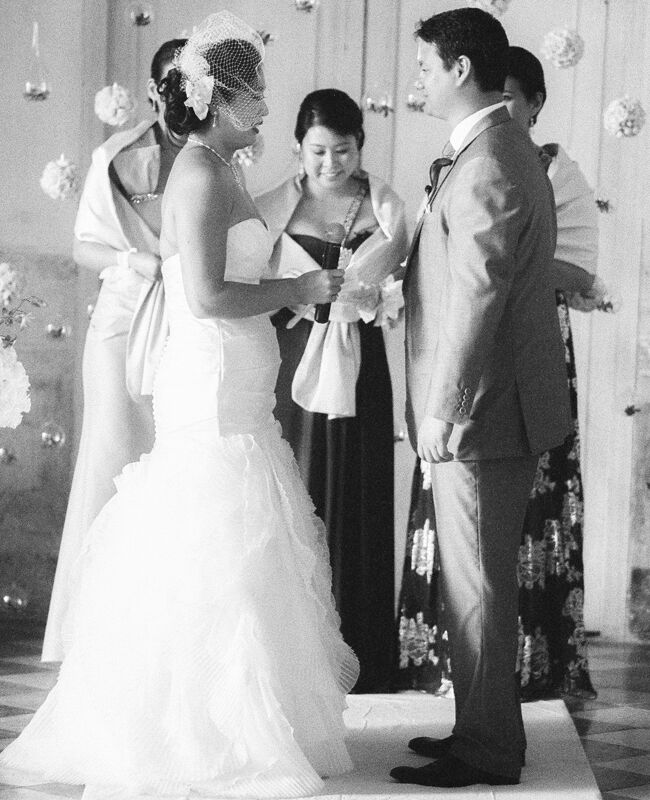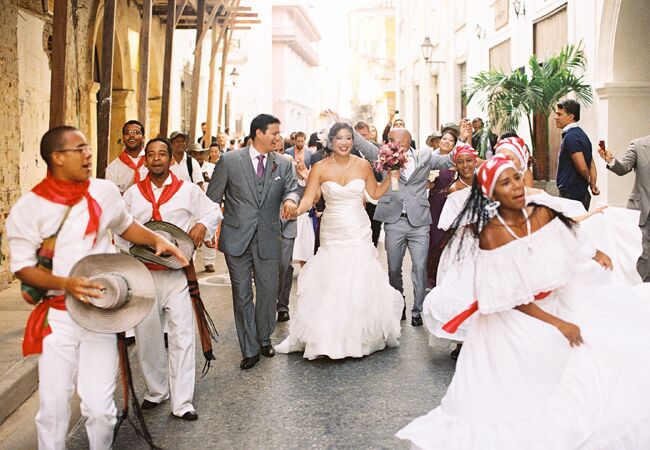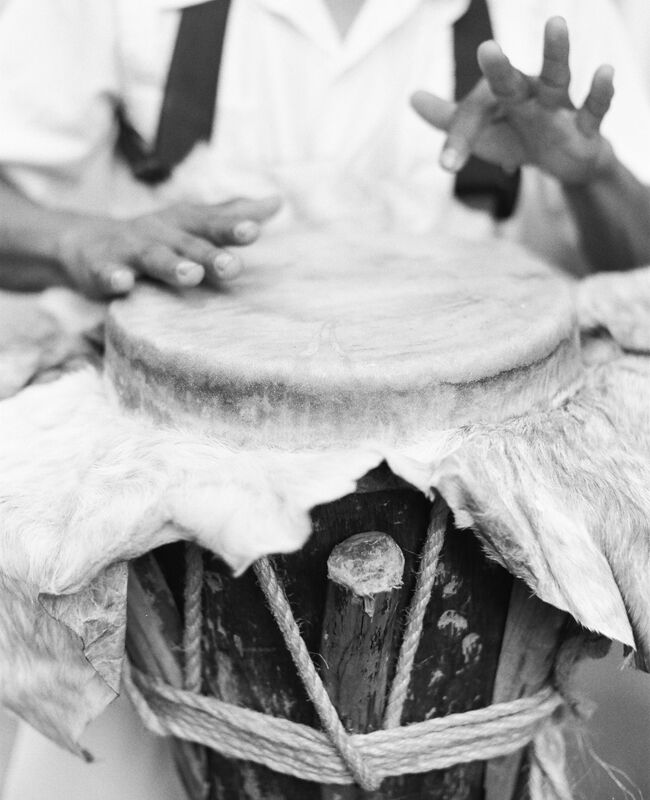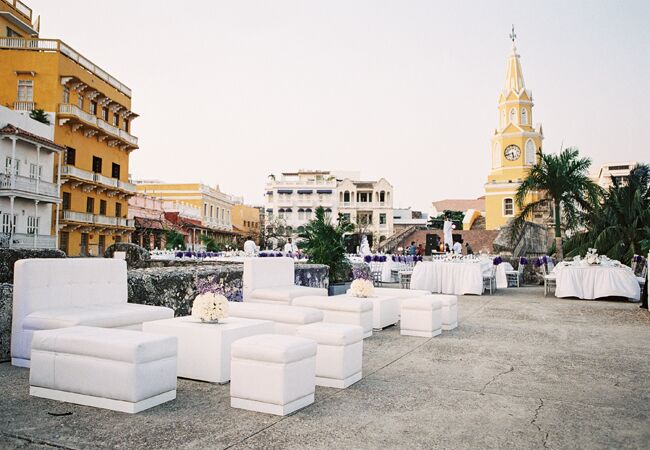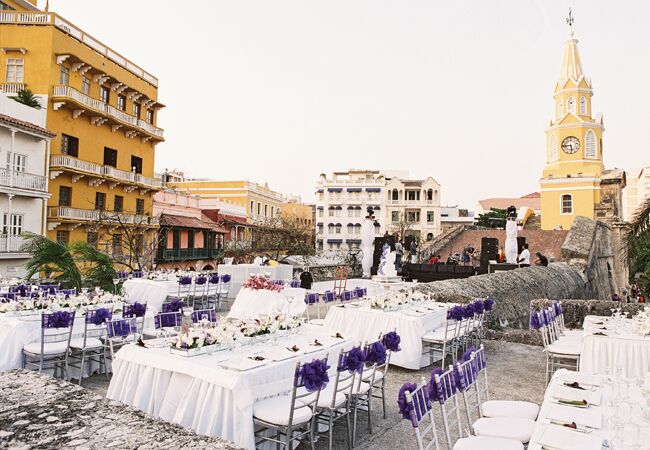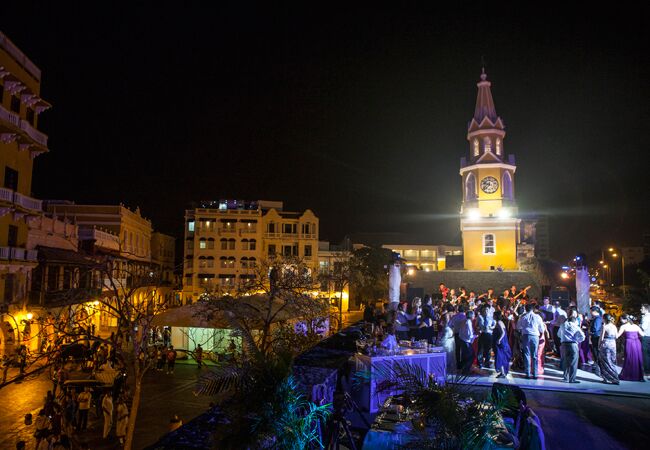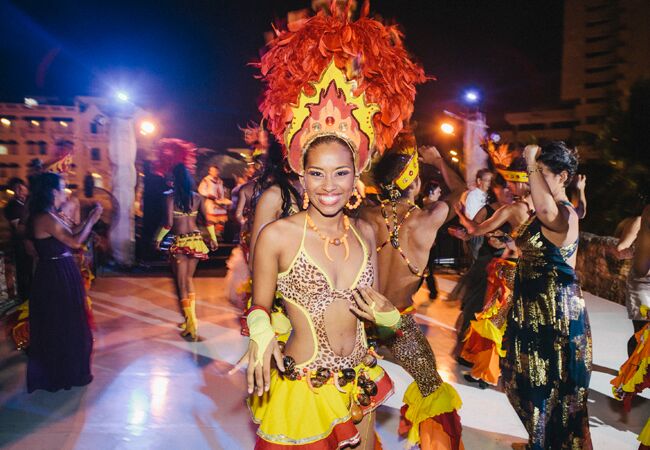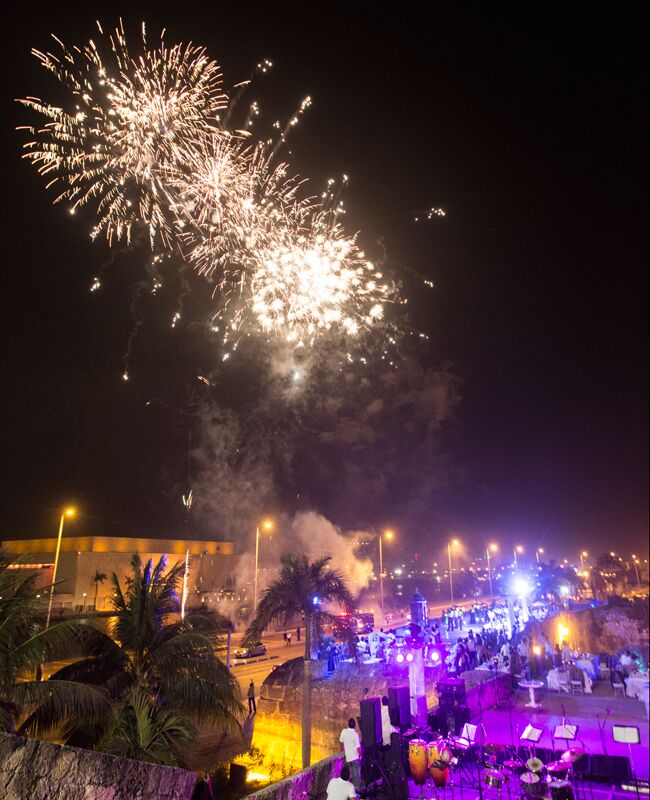 From the album: A Modern Destination Wedding at Torre Reloj in Cartagena, Colombia
Want more? (Of course you do!)
> More beautiful destination weddings
> Check out these modern reception ideas!