A Flash Mob Proposal With 99 Red Balloons (Literally!)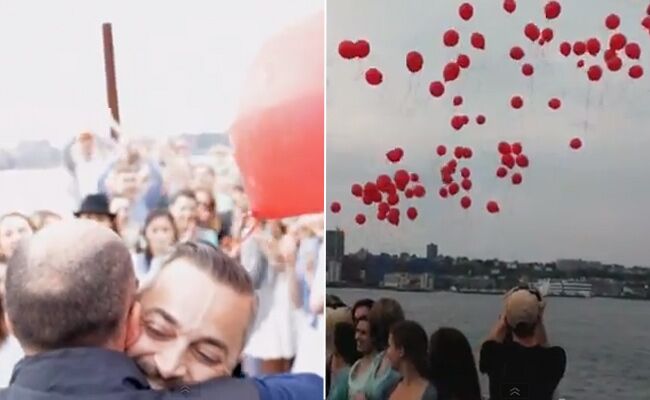 I know what you're thinking, not another flash mob proposal, right? Hear us out for just a second though. This flash mob proposal is particularly cute. Lance thought that he was on his way to a friend's birthday brunch but instead is met with a flash mob of dancers performing a choreographed routine to "99 Red Balloons." The best part is that the camera follows Lance and Harry throughout the entire proposal and captures Lance's very confused (and funny) reactions to the entire thing. Admit it, even if the flash mob proposal has been done a thousand times, one that's well done still makes you at least a little teary. You have to watch.
Want more? Of course you do!
> Top 10 most cliche marriage proposals
> A Home Depot flash mob proposal