A Hashtag Wedding Proposal! #MarryMeMaryDay
by Simone Hill
Add this to the list of unique wedding proposals of the year. Rhett Hildrebrandt asked the social-sphere on Twitter and Reddit to help out with his proposal by posting photos of his girlfriend Mary's favorite things — all with the hashtag #MarryMeMaryDay. He even made a website MarryMeMaryDay.com where he posted illustrations he had made of Mary's favorite movies, books, TV shows and more, including Beauty and the Beast, Harry Potter and The Princess Bride.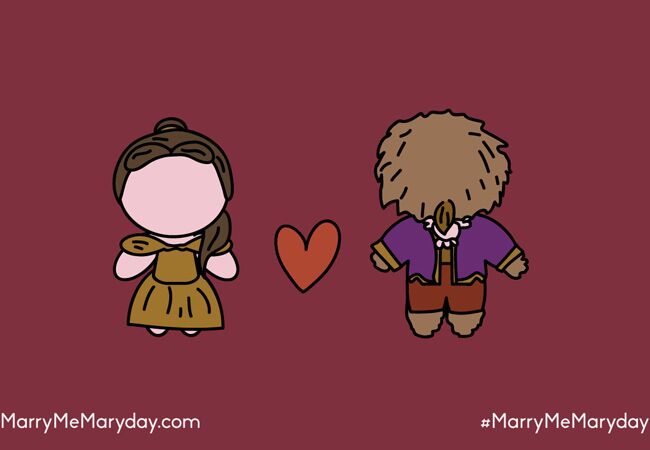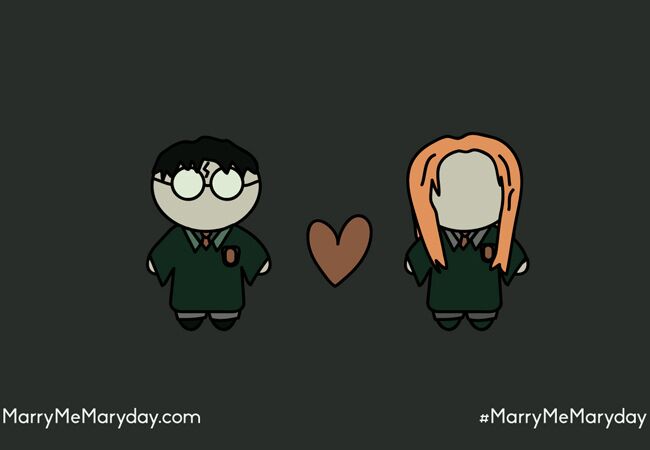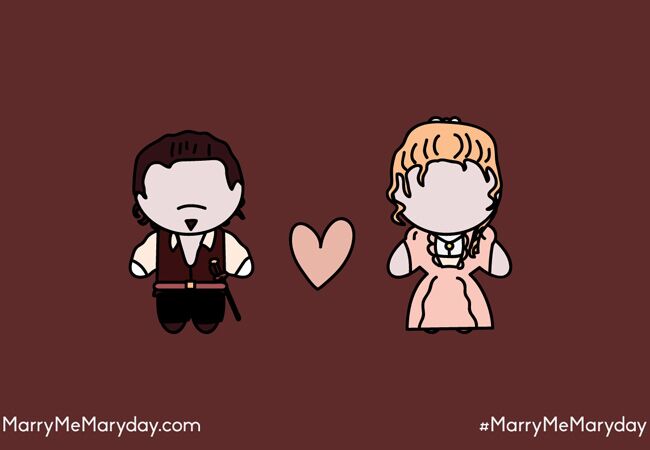 At the end of the day, Rhett led Mary into a room set up with a projector and shared all of the hashtagged images with her. "I wanted to do something special for my girlfriend, I wanted to make the world about her for a day, physical and virtual," said Rhett. "It was very private and intimate, even though it was backed by something very public."
The next day, Rhett tweeted the following:
She said yes! Thanks for everyone's help and support! #marrymemaryday pic.twitter.com/PxSfQBA4iU
— Rhett Hildebrandt (@stryker_x) September 1, 2013

Want more? Right here!
> A storybook proposal — literally!