A Home Depot Flash Mob Proposal
by Simone Hill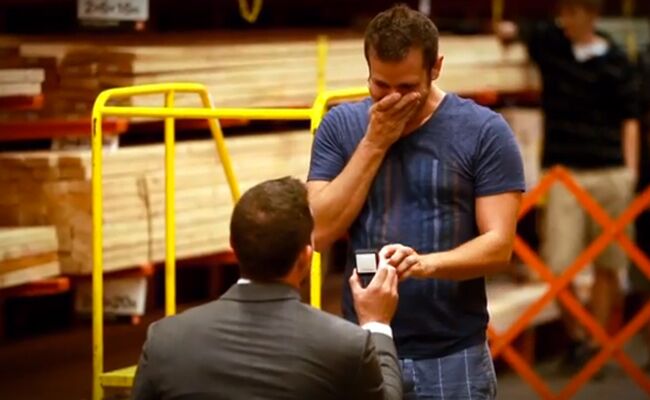 Ok, so flash mob proposals aren't exactly new, but when everything seems to come together perfectly they're both cute and fun! Take this video for example: Spencer planned an elaborate proposal for his boyfriend, Dustin, in the lumber aisle at Home Depot in Salt Lake City, Utah complete with a choreographed dance and even surprise appearances from family members! Spencer thought he was going to pick up some supplies with a friend, but was surprised with a dance performance to Betty Who's Somebody Loves You in the lumber aisle. You'll be crying before Spencer even gets down on one knee it's that adorable!
Want more? Right here!
> A storybook proposal — literally!