A Modern Halloween Wedding
by Amanda Black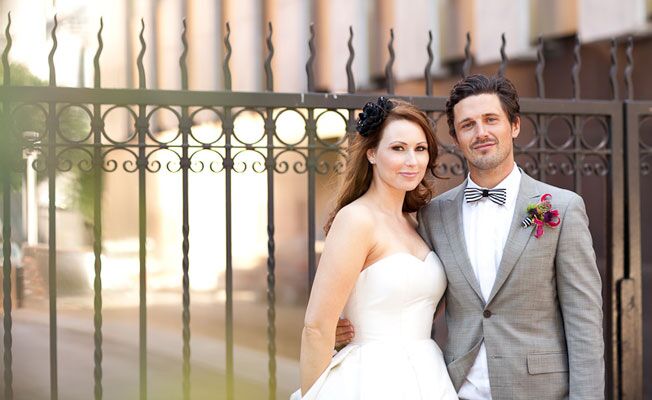 photo by
Photos: Erin Hearts Court
Mary describes her wedding day look as "punk rock Audrey Hepburn." She designed the dress herself and had it custom-made by Monaco Couture. It was fairly simple (and tea-length in the front) but was fun and edgy in the back with a big black-and-white bow.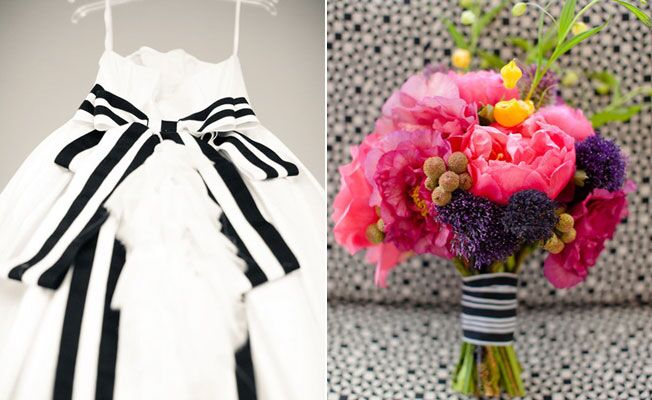 For a softer look in her bouquet, Mary carried hot pink peonies, dahlias and roses wrapped in a black-and-white ribbon.
For a fun take on the bridesmaid looks, the girls chose their own outfits, down the their tights and shoes. Feeling inspired by a Vogue fashion spread, she wanted her girls to express their individual fun styles. The look came together seamlessly.
See the entire wedding here!
> Find tons of offbeat wedding details here
> Get more style inspiration from fashionable brides