A Mountain Wedding In North Carolina (That Might Make You Cry)
by Rachel Torgerson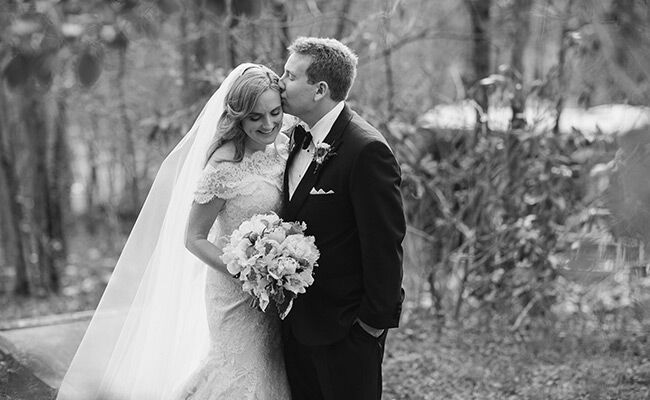 Photo: Jasmine Star Photography
At 32, Lanier's life completely changed with a cancer diagnosis. She had surgery and traded her job on Capitol Hill for healing and recovery at her family's home in the mountains of North Carolina. During that time, she would often visit a nearby mountain resort called Crestwood Resort. In a way, the resort became a symbol of peace and health for Lanier.
Just a year later, a cancer-free Lanier and Scott went on their first date. A casual dinner turned into a five-hour long conversation that only ended when a waiter whispered, "We need you to leave."
When Scott proposed, Lanier knew there was only one location for them to get married: Crestwood Resort. "Sharing that place and that sunset with my family and friends meant more to me than I can articulate," Lanier says. "The mountains of my home state represent healing for me in every sense of the word."
With the venue in place, the couple's day began to take shape. Ivy Robinson Events combined the massive peach, green, white and hot pink floral arrangements (by florists John Lupton and Andrew Thomas) with tree branches and wooden trays to create a rustic-elegance feel. Handwritten chalkboard signs added a homespun element throughout the ceremony and reception. Even the food (all local favorites like blueberry jam, wild onion and mushroom) was presented with a woodland flair by food stylists Lynn James and Geraldine Weeks ("We wanted it to look as good as it tasted!" said Lanier). A compass motif tied the design together, reminding the bride and groom, family and friends that all roads lead home. Jasmine Star Photography and Chelsea Davis Photography captured the sentimental nature of the day and the cheerful spirit of the couple below and here.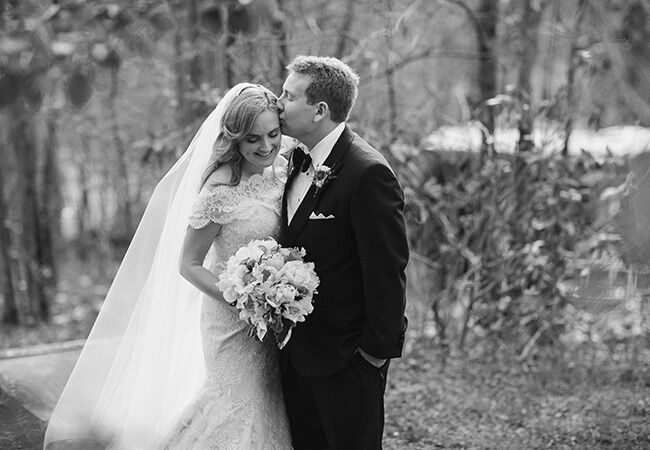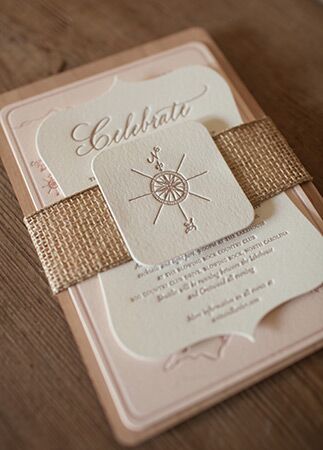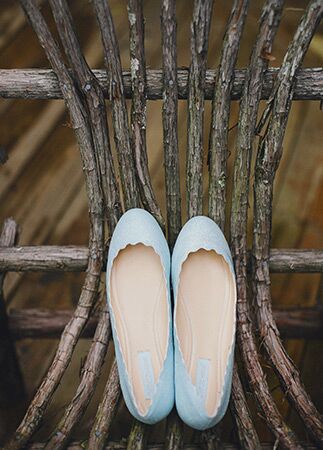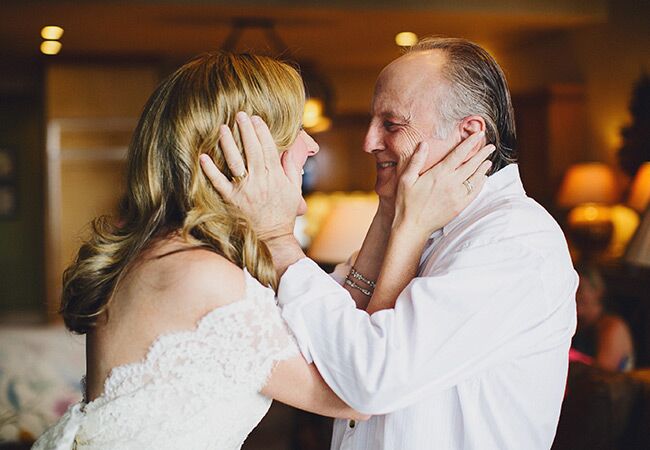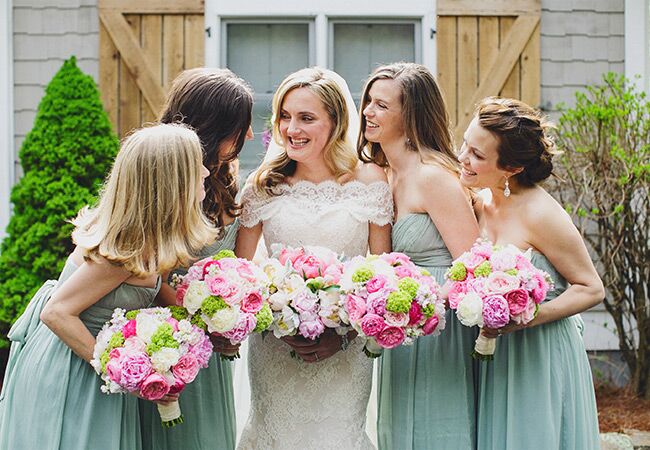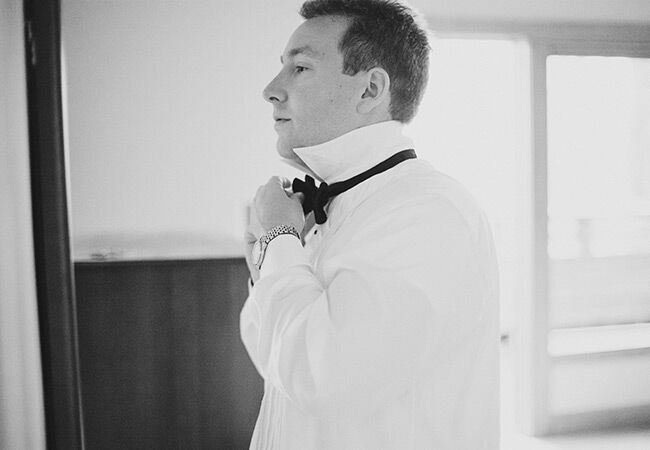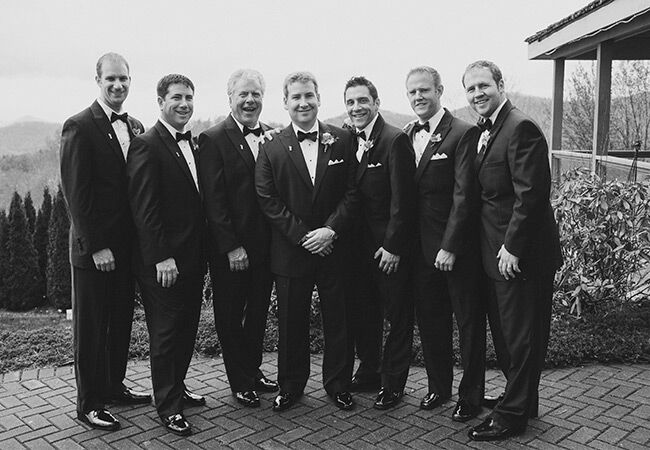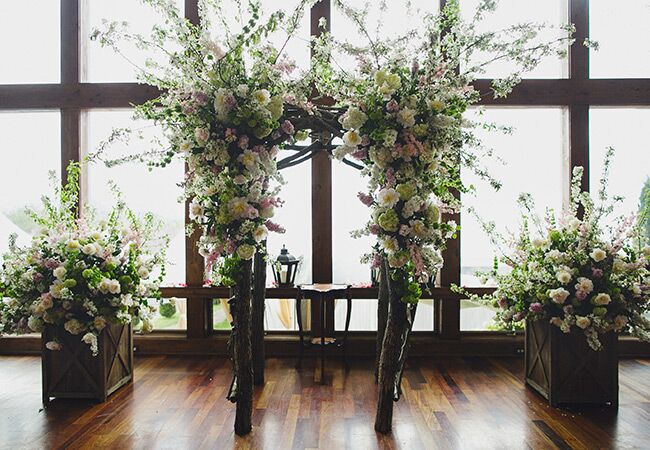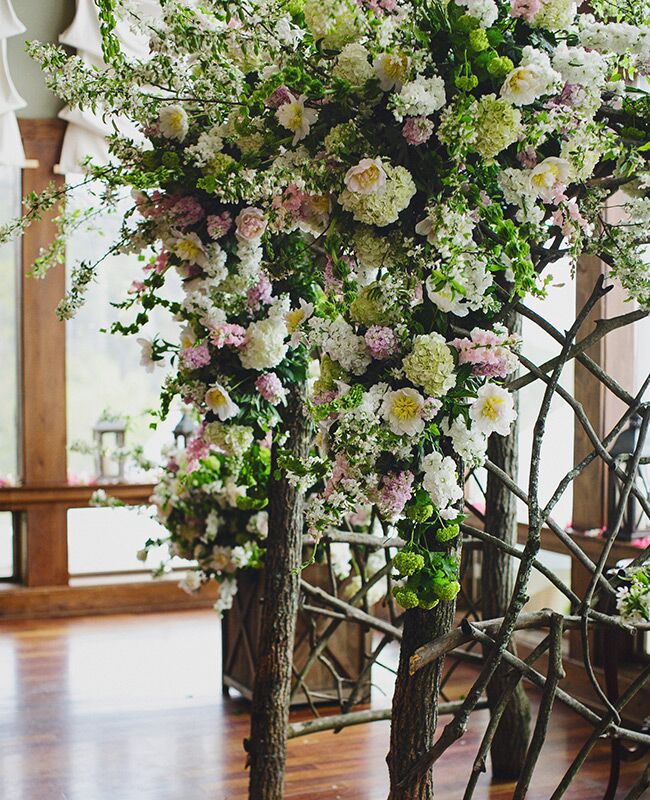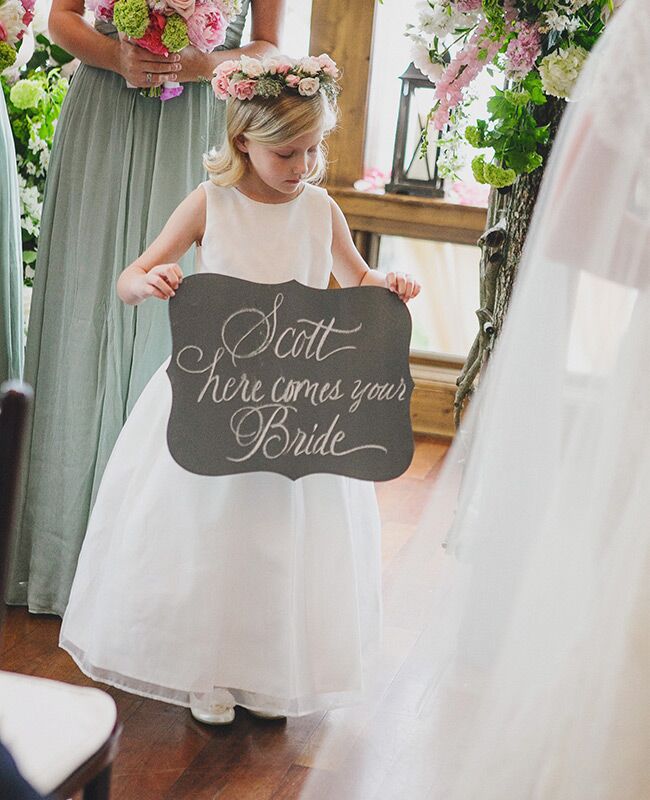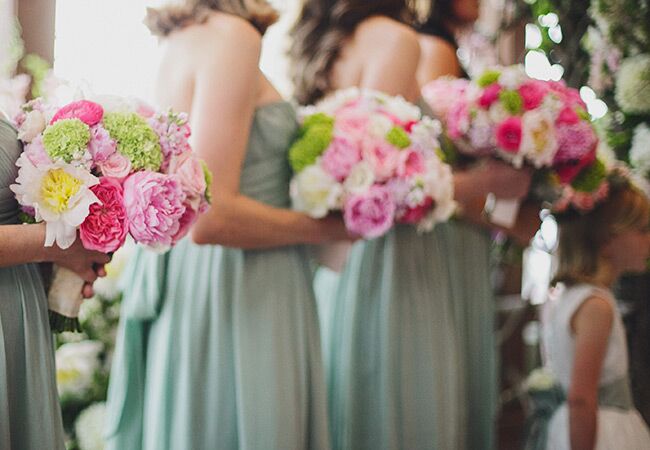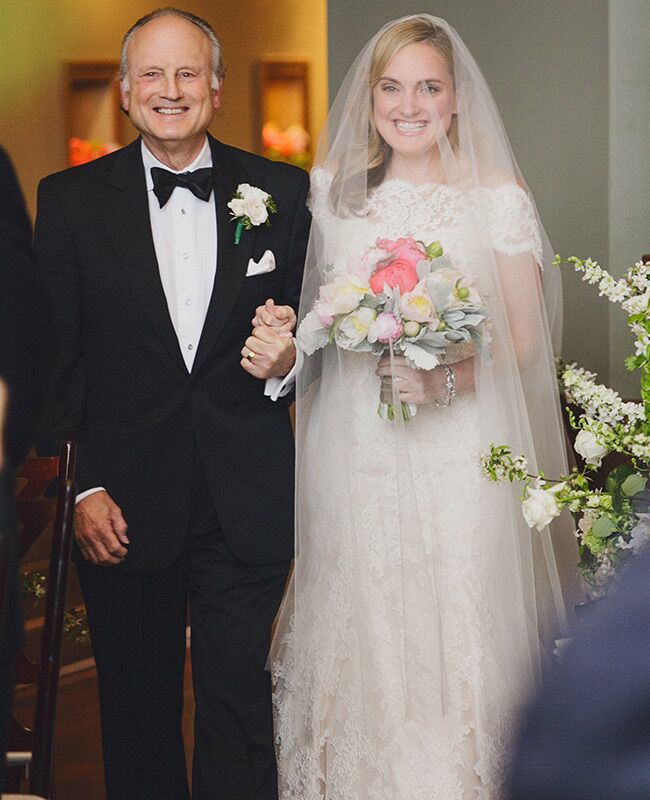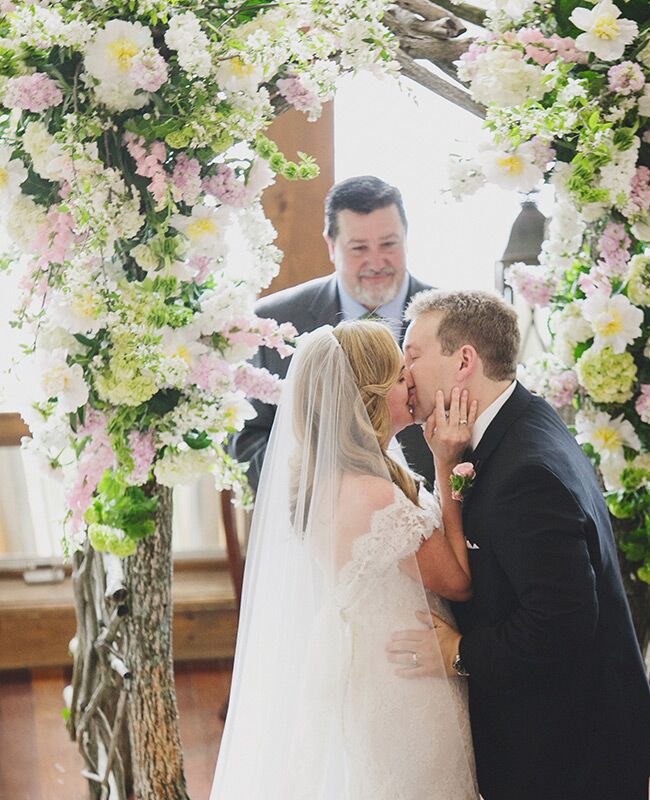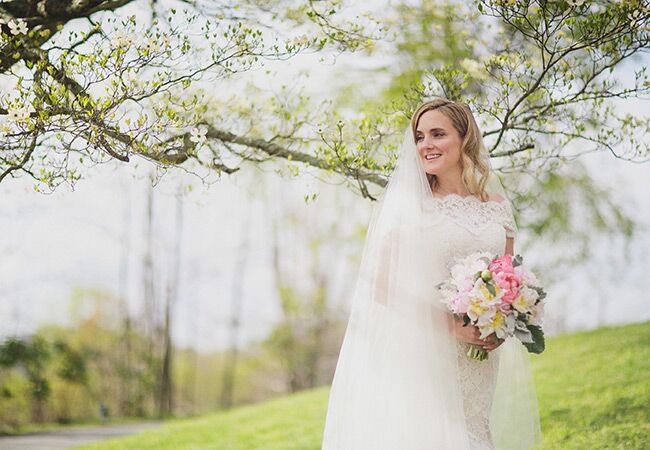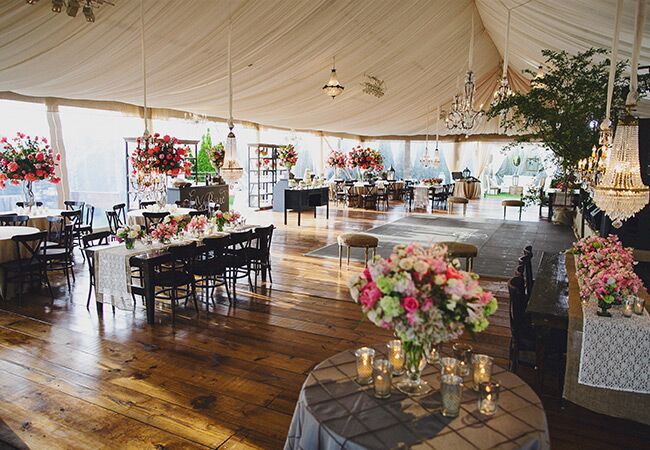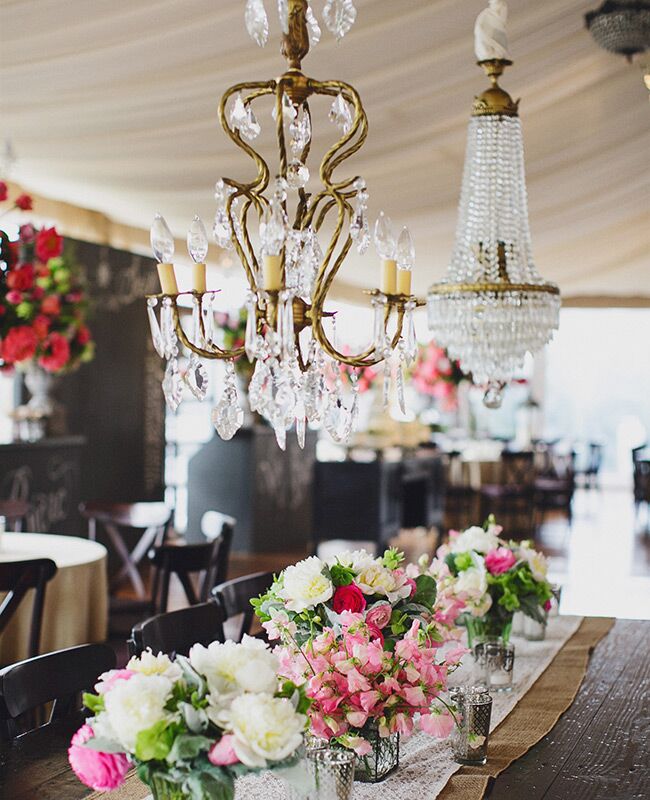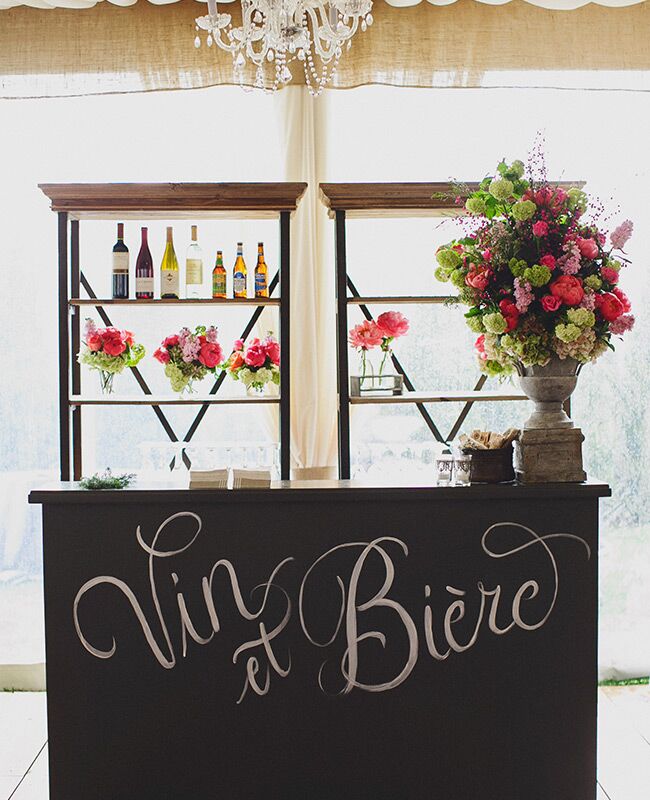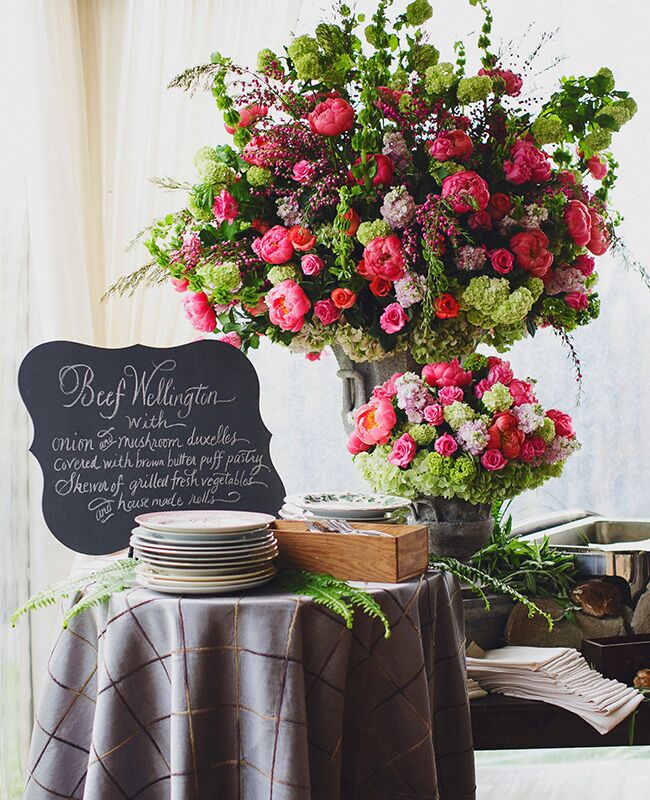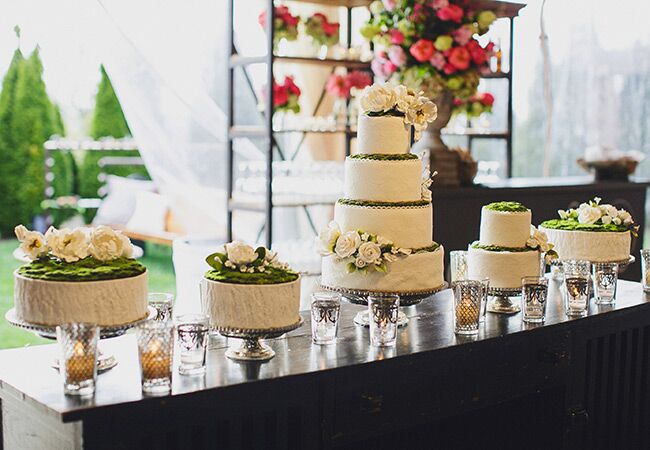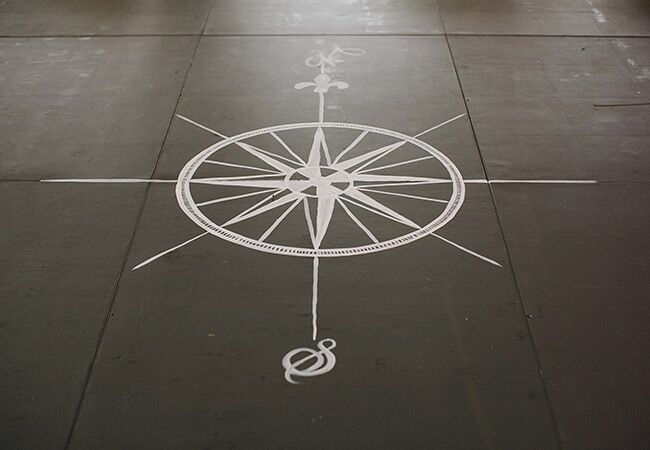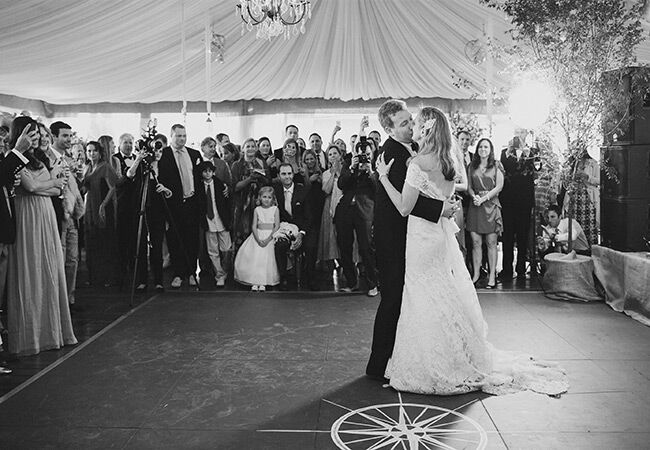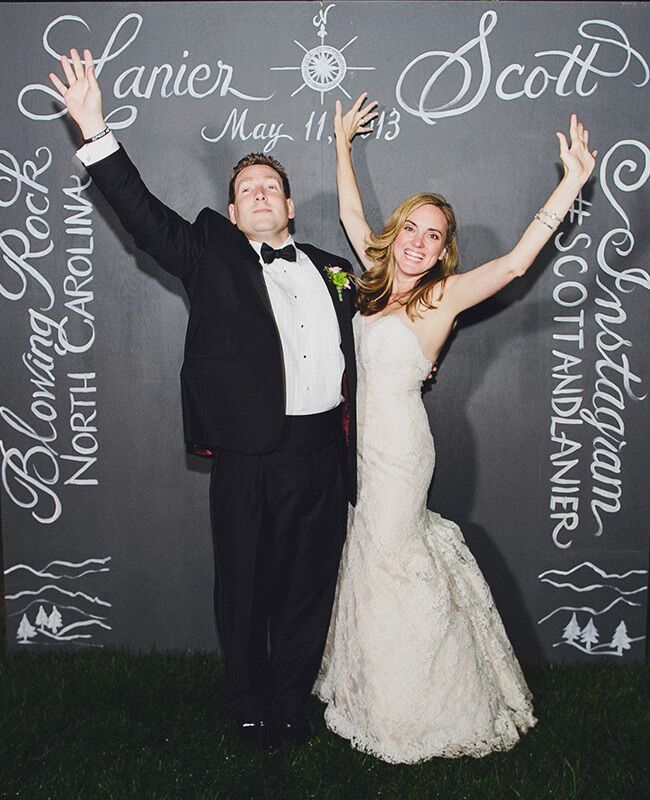 From the album: A Charming Southern Wedding in Blowing Rock, NC
Watch their emotional highlight reel from Elysium Productions below!
Blowing Rock Wedding // Lanier & Scott // North Carolina Videographer from Elysium Productions on Vimeo.
See More!
> How TheKnot.com Editor Gets Married!
> 5 Wedding Traditions That Won't Die (And Why!)
> The Most Nostalgic Centerpiece We've Ever Seen (Plus 10 Ways To Use Dried Flowers)