A One-Stop-Shop For Ridiculously Cute Packaging
by Hannah Soo Park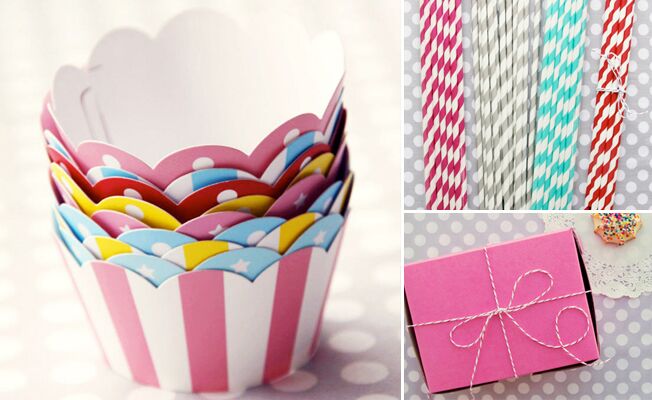 While I do love a good cupcake, it's the fun packaging that makes devouring it that much sweeter.
Enter new obsession: ShopSweetLulu.com, a one-stop-shop site for those adorable little details you can't seem to find in your typical party supply stores. The bold pinstriped straws (perfect for signature cocktails) have a retro pop-art vibe, while cheeky polka dot treat boxes and bags lend a lighthearted touch to bridal showers. With mini ice cream cups, scallop-edged cupcake wrappers and perfectly round balloons (no, really), the cute factor is almost overwhelming.
Warning: make room on your inspiration board—the product styling featured on the site is so darn pretty, you'll want to pin everything.