A Rap Battle Proposal
by Simone Hill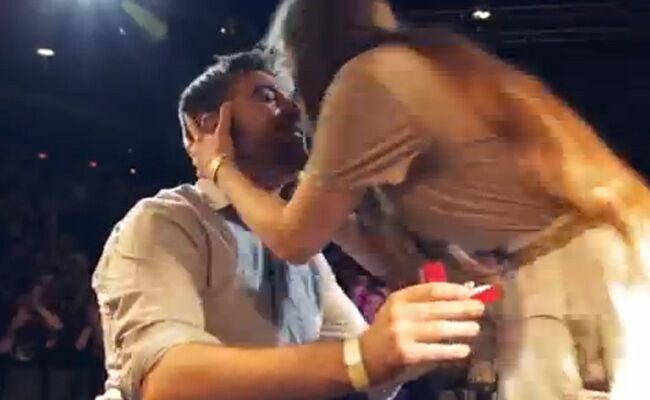 You have to appreciate the serious courage it must have taken this rapper to interrupt the flow of a live rap battle to propose to his girlfriend and rap partner. The cutest part about this proposal is that the soon-to-be groom Adam gets adorably tongue-tied while professing his love (who can blame him?) and everyone starts cheering before he can even finish. Don't miss this creative proposal, watch below!
Want more? Of course you do!
> Is this the grossest proposal ever?
> Awkward reactions to announcing you're engaged (Watch!)