A Storybook Proposal — Literally!
by Simone Hill
This groom's elaborate proposal plan had a huge pay-off. Here's how it went down: He wrote a children's book with a love story about a giraffe and gorilla who fall in love and get engaged, then had it illustrated and printed. To lure his fiance into the library he checked out books ahead of time and made sure to make them have a due date on the day he planned to proposed (great planning, right?!). When the day came, the groom suggested they return the books before going out to dinner, and made sure his fiance "stumbled across" the book he'd written. When she got to the last page (where the gorilla pops the question) he got down on one knee. Check out some of the illustrations from the book below!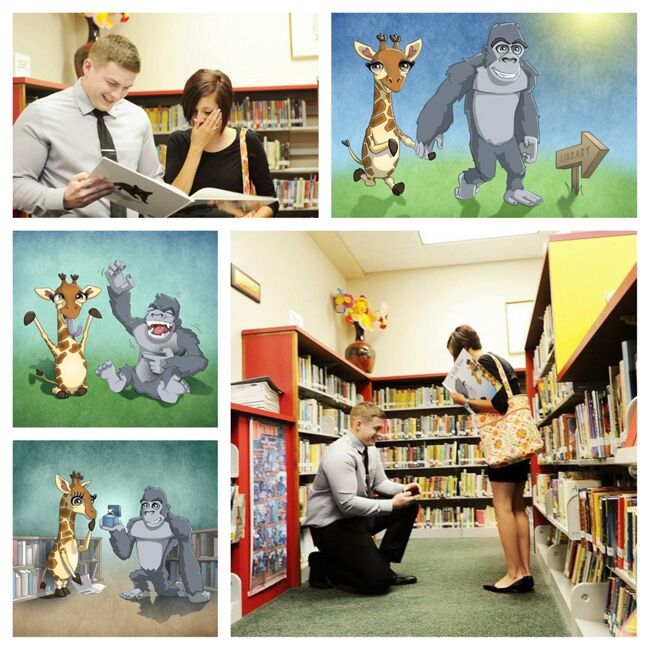 Want more? Of course you do!
> A marriage proposal out of push pins