A Stunning Shabby-Chic Wedding (That's Mostly DIY!)
by Lauren Levy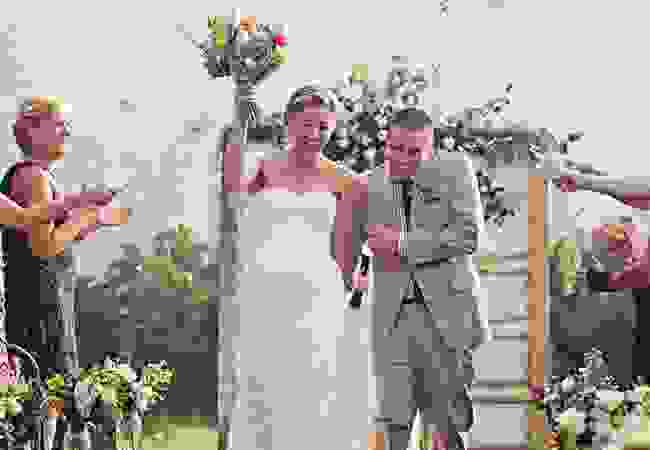 Reclaimed doors, mini-sketchbooks and a geometric lace gown: What else do you expect when two thrifty architects get married? Using a mix of vintage and repurposed elements, Emily and Brett planned a charming outdoor wedding full of inspiring DIY details at Virgina's Boxtree Lodge. The antique enthusiasts incorporated family heirlooms and newfound treasures into an eclectic mix of wedding décor (like tables decorated with the bride's grandmother's old scarves and a family quilt serving as the photo booth backdrop).
All of the vintage-inspired paper goods were both designed and handmade by the bride, but the most original touch came with the invitations— small notebooks! Guests were asked to fill them out with memories, thoughts, advice and photos to be sent back with the RSVPs or brought to the wedding for the couple to assemble a personal "library" made by loved ones.
The creative couple fully embraced the talents of family and friends (including the catering, beverages, cake and favors!) along with Liz Stevens's expertise from That Wedding Bridal Consulting for a strikingly cost-effective day. See all of the rustic homespun details captured by Holly Cromer and Katie Estes below and here!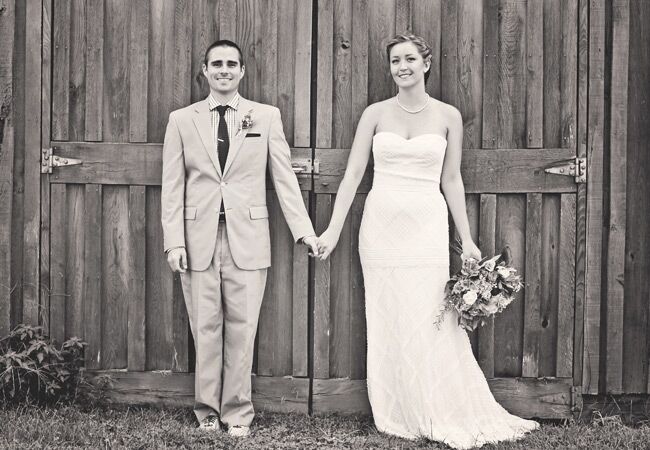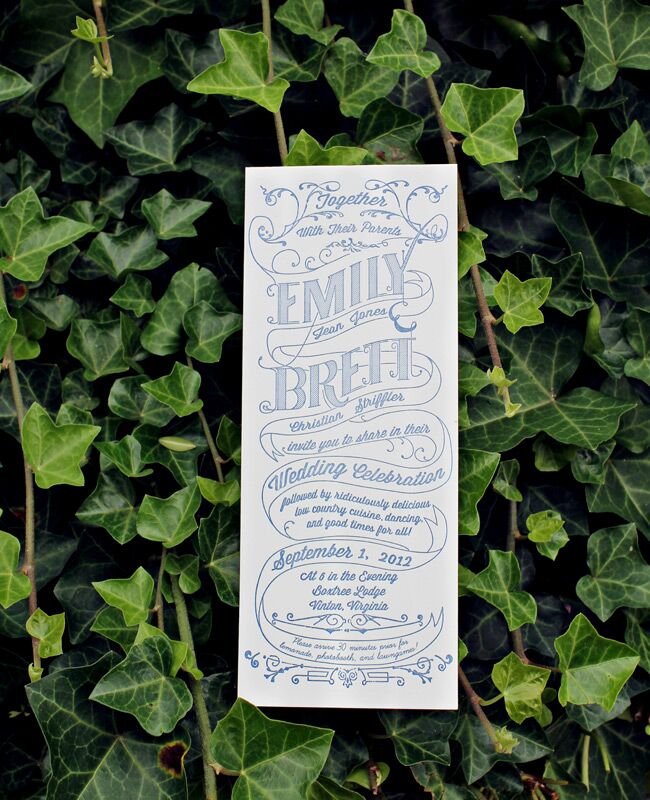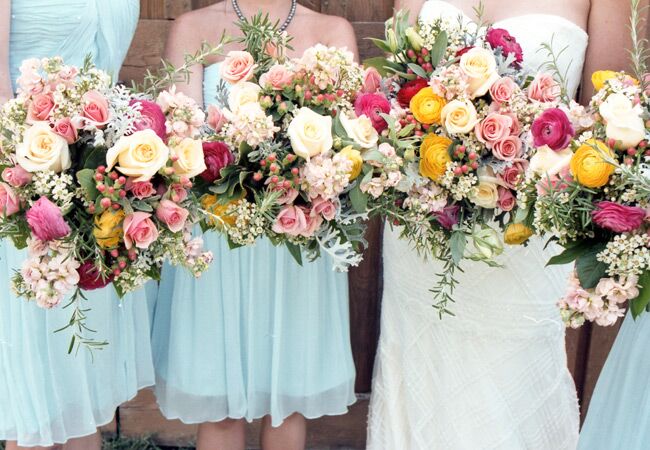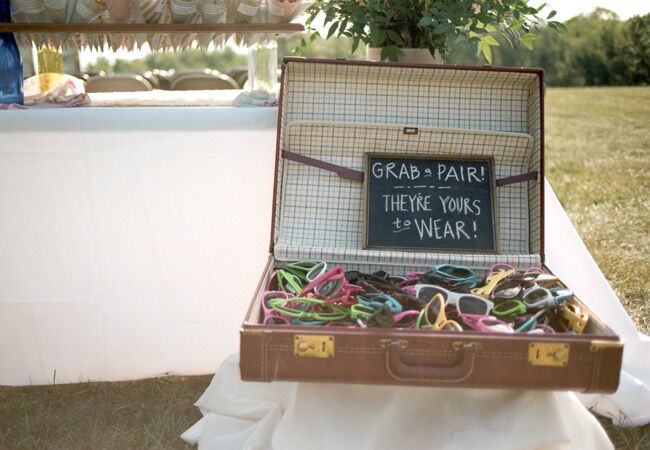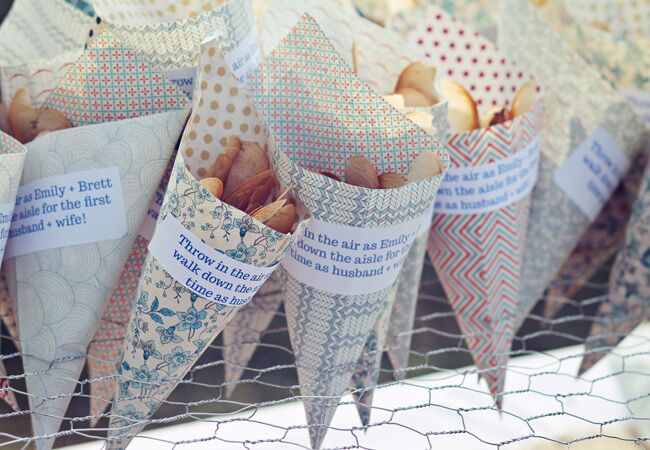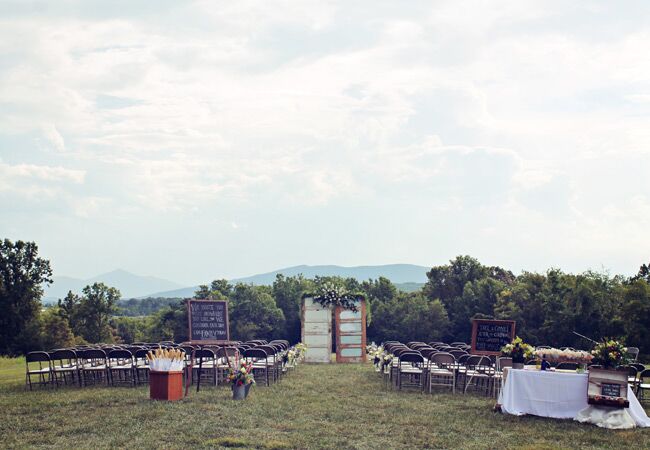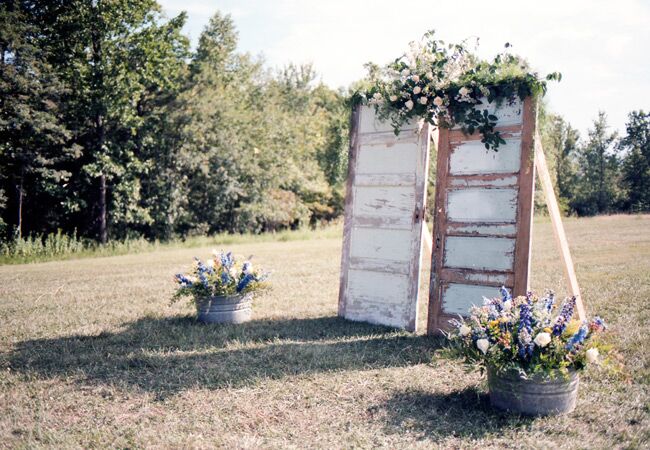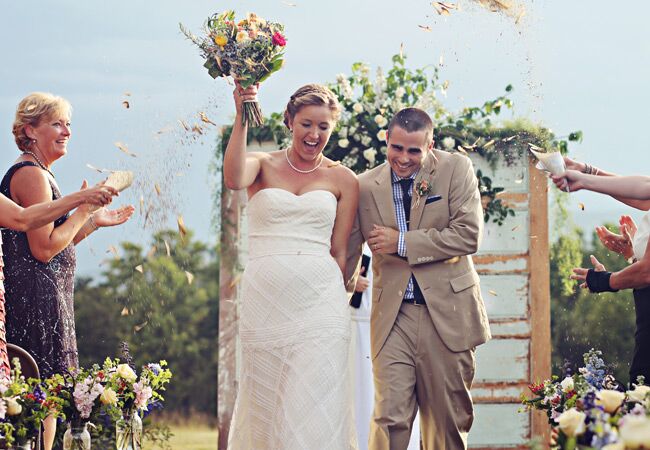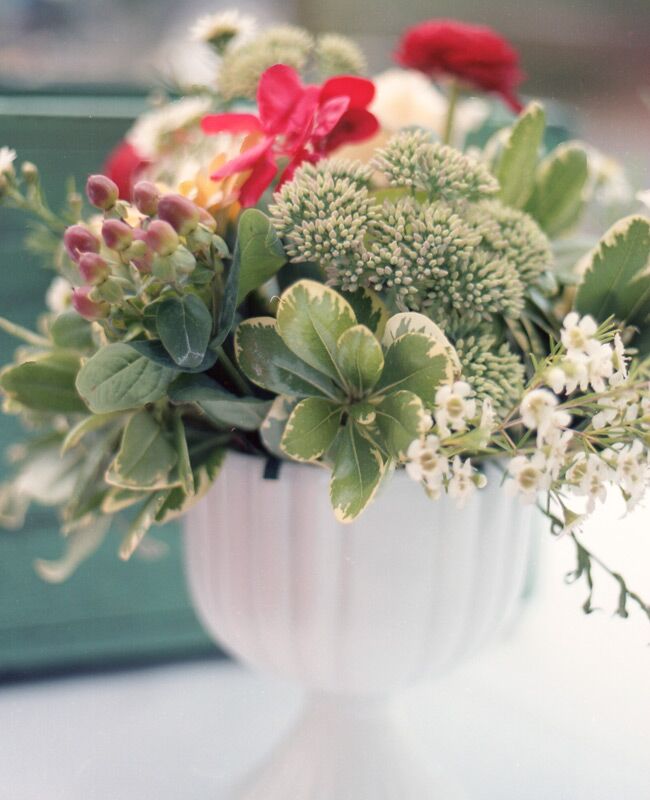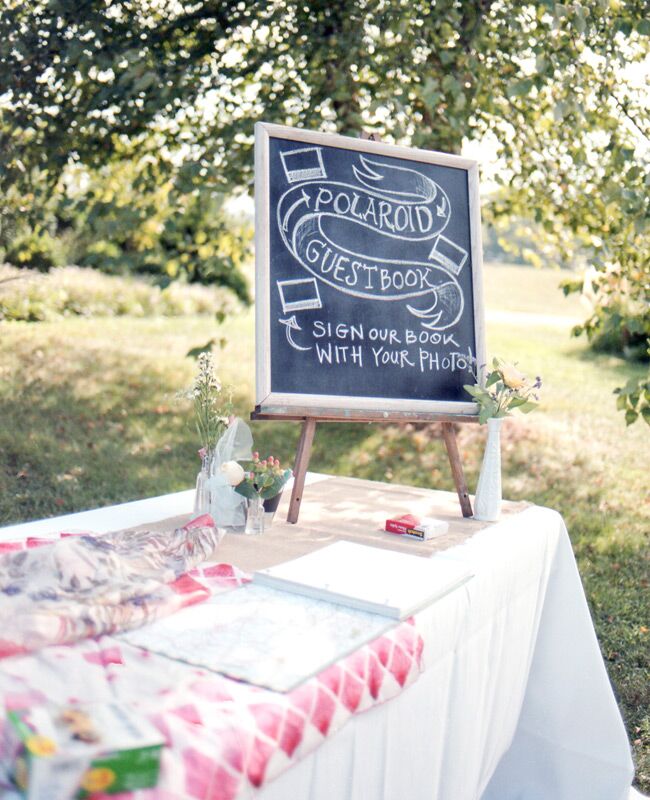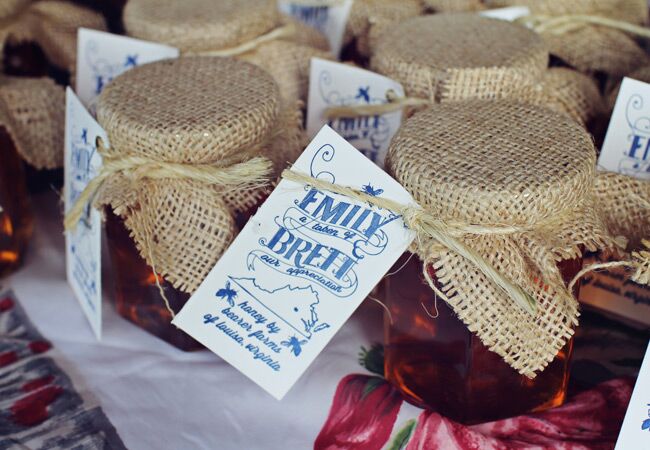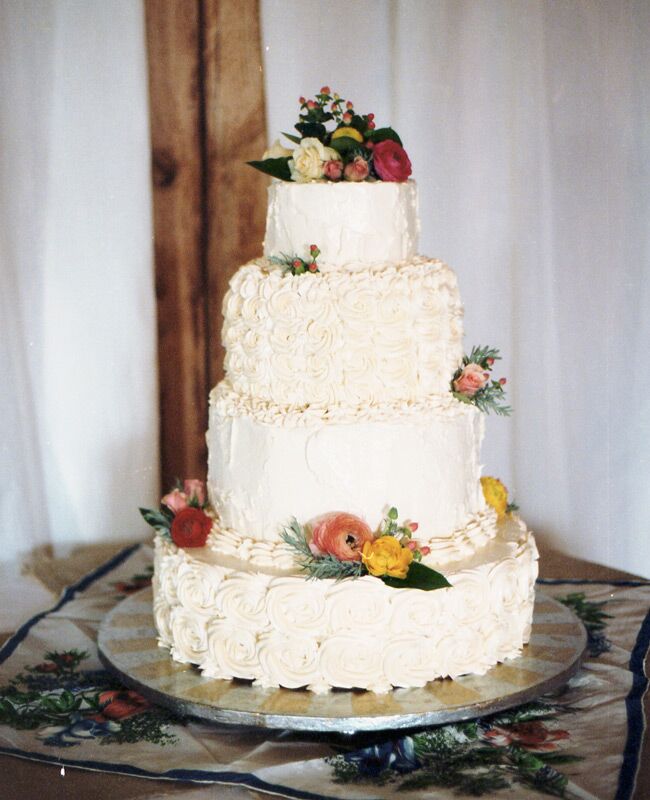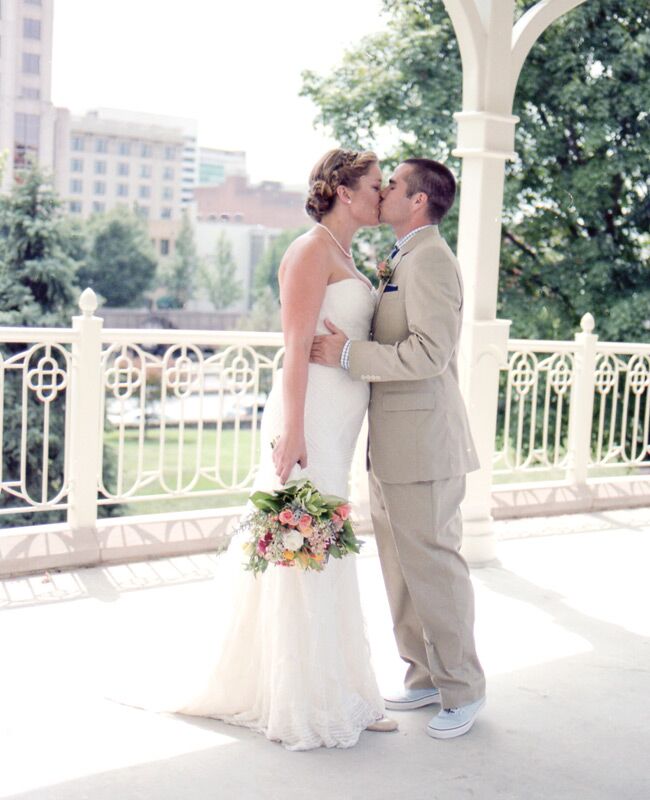 From the album: A Vintage Homespun Wedding in Vinton, Virginia
See More!
A Stunning Mountainside Ceremony Near Santa Ynez, CA
A Rustic Meets Regal Wedding (With Cowboy Boot Decor!)