All-Natural Bridal Beauty Picks
by Kate Wood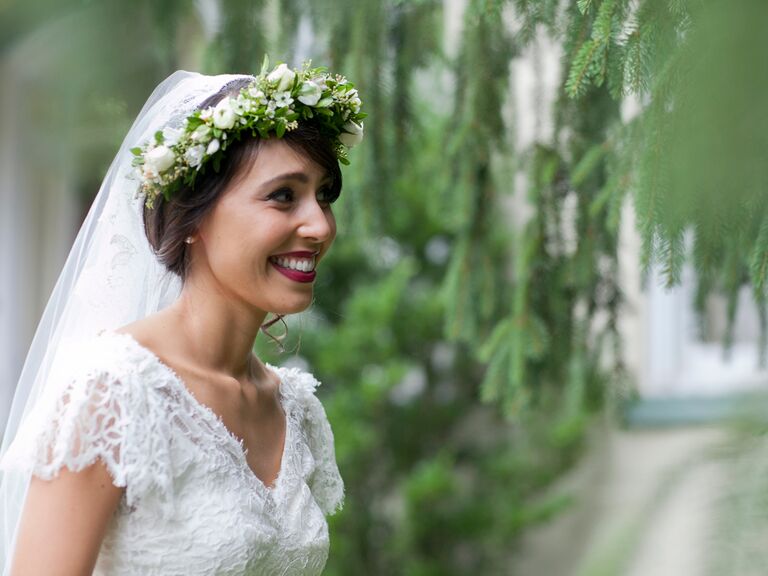 Naturally, the green craze has made it to your makeup bag. While some brands (like Aveda and The Body Shop) have longstanding reputations for environmentally friendly products, organic beauty booty is now more plentiful than ever before.
Make Sure It's Legit
There are lots of green beauty options out there to choose from -- the key is knowing what's what. The USDA's National Organic Program also handles beauty goods, so if you see a product with one of their seals, you know it's got the good stuff (products contain 70% or more organic ingredients). What's the benefit? Besides supporting cleaner agriculture, doesn't it feel better to know you're not slathering your skin with scary chemicals?
Our product picks: Jurlique Day Care Face Cream ($34, Jurlique.com); The Healing Garden reFortify Eye Cream ($14, Drugstore.com).
Get Your Minerals
Though they've been around practically forever (think of the kohl eyeliner on Cleopatra), mineral makeup has made a comeback as part of the all-natural craze. It uses naturally occurring minerals and compounds, and in most cases it uses no dyes either, making it safe even for those with allergies, sensitive skin, or skin problems like acne and rosacea.
Our product picks: Zia Natural Foundation ($16, ZiaNatural.com); GloMinerals gloLiquid Lips in "Darling" ($14, Amazon.com/beauty); Neutrogena Mineral Sheers for Eyes -- we love it in "Clay" ($8, Drugstore.com).