It's Official—Every Wedding Needs a Baby Alpaca Like This One
This gorgeous styled shoot took place on an alpaca farm and includes the cutest newborn alpaca of all time.
Prepare yourself for two things: beautiful rustic-chic wedding décor and, possibly more importantly, the fuzziest, most adorable alpacas you've ever seen. People started flipping for alpacas after wedding photos of couples posing with therapy alpacas and llamas went viral. All of a sudden, alpacas seem to be the ultimate wedding accessory. It makes sense—the camera loves them. And did you know they love to cuddle? So cute!
When wedding photographer Amber Amelingmeier of De Joy Photography teamed up with floral designer Laura Vollset of FieldSketch Farm to create an elegant, autumnal styled shoot, it struck them to add sweet and loving alpacas into the mix. Good thing Rockstar Alpacas in Royal Oaks, California, was just a short ride away. "[Rockstar Alpacas] was super excited for the chance to provide the love and affection that literally radiates from the beautiful animals," Amelingmeier says.
Welcome to the Family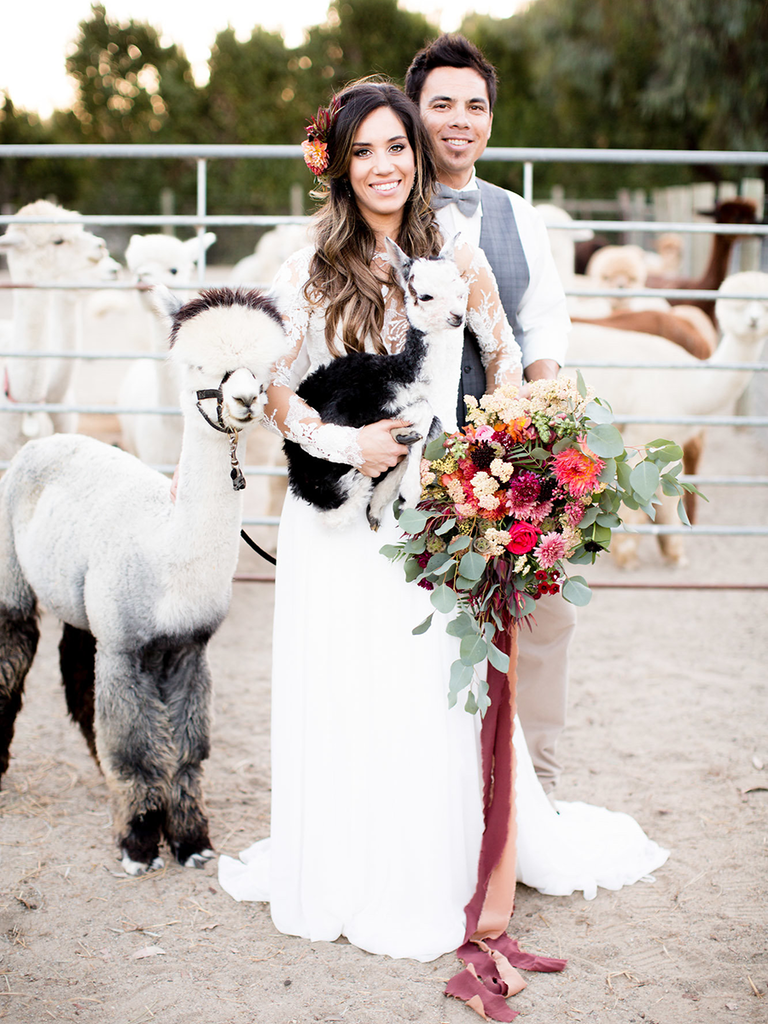 On the day of the shoot, the team arrived to learn a new baby alpaca had just been born on-site. Look how cute he is!
Natural and Romantic Invitations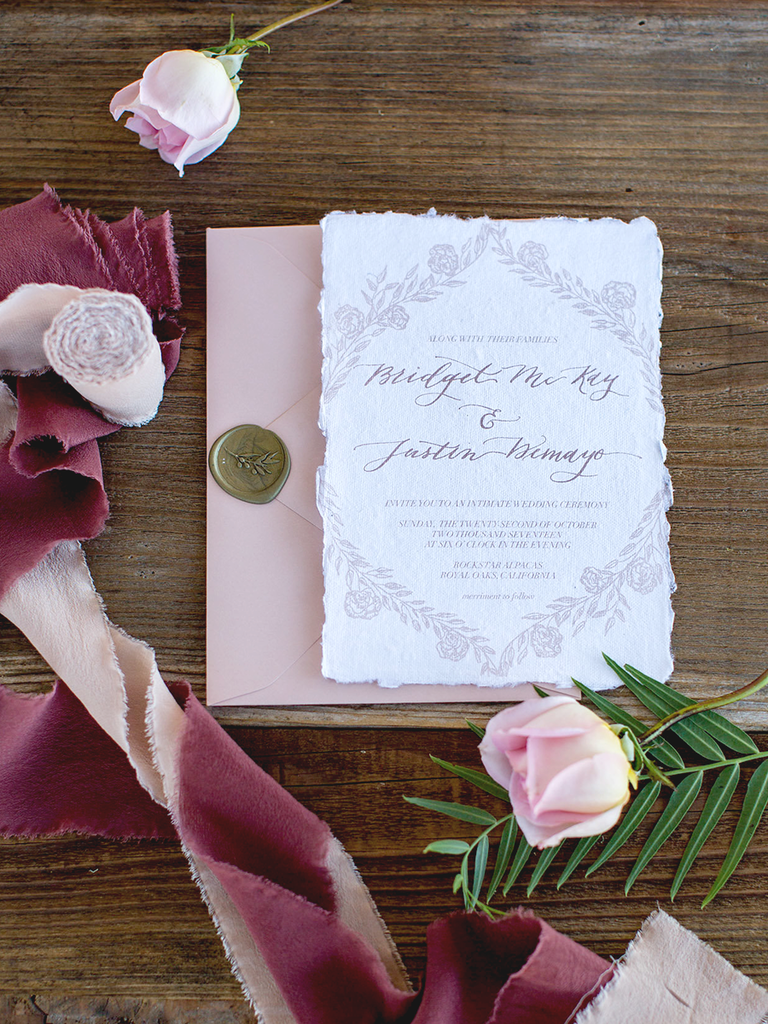 Nicole Del Moral with Altogether Calligraphy used cotton rag deckle-edged paper, natural and mauve hues and hand-drawn botanicals and rosettes to evoke rustic elegance. And to seal the deal, a touch of vintage-inspired gold wax.
Dinner With a View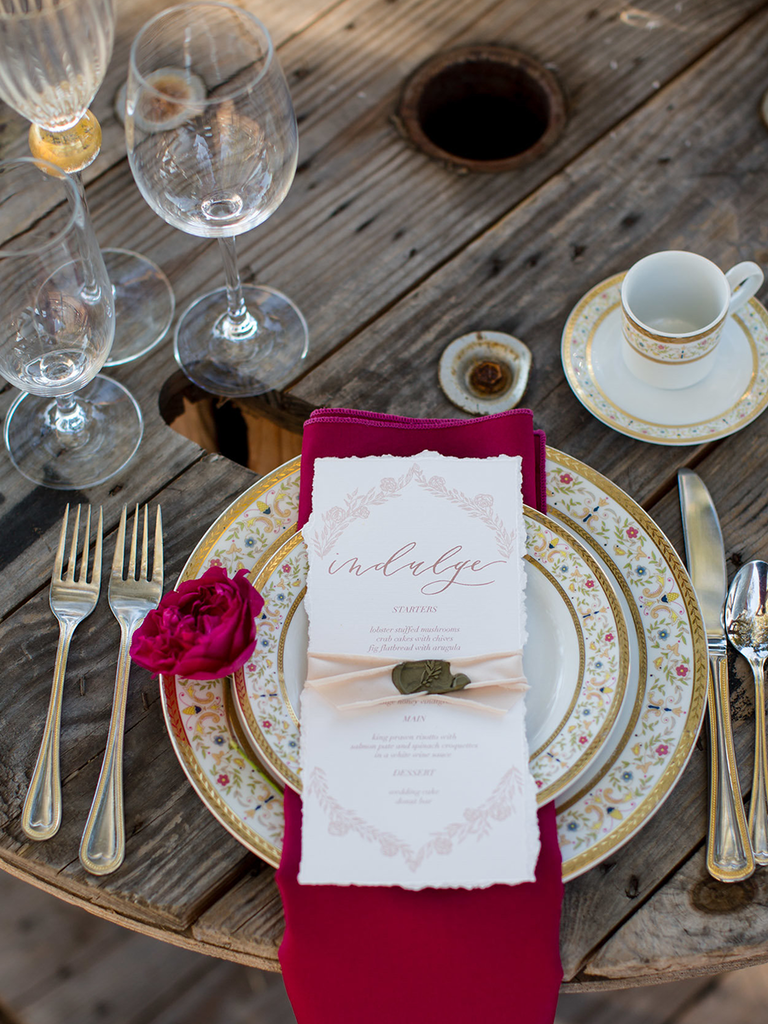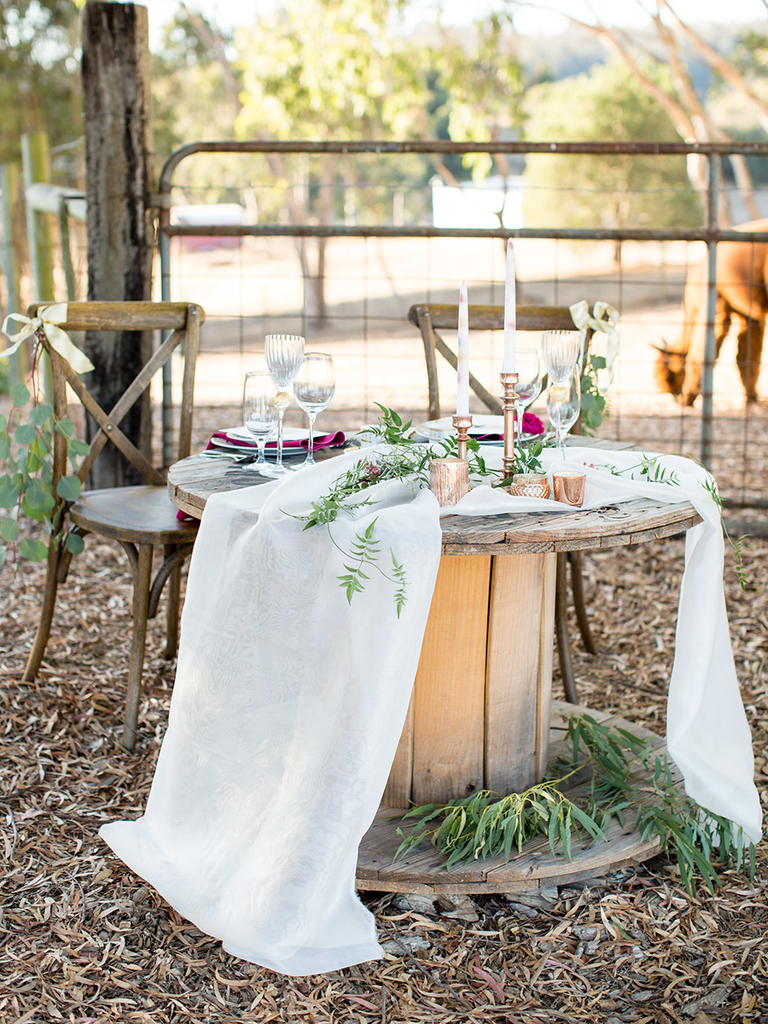 Who doesn't love an intimate sweetheart table? Revival Vintage Rentals delivered on this charming table for two that draws the eye, pulls the entire setting together and offers a lovely view of the nearby alpacas.
Fresh Flowers for Fall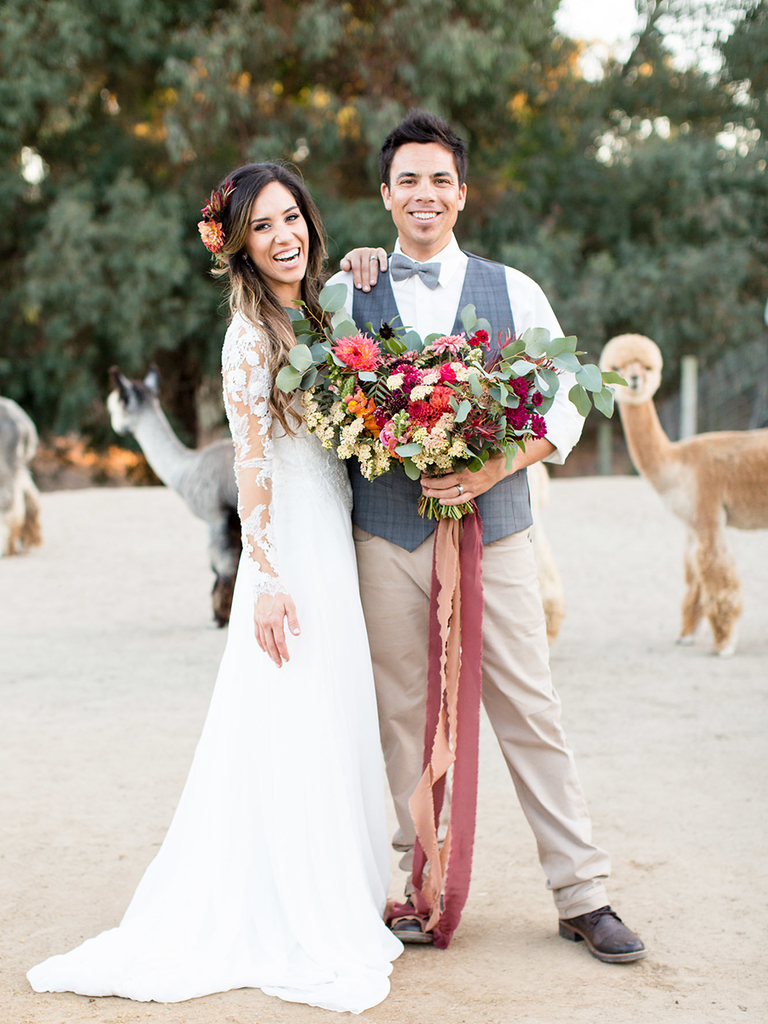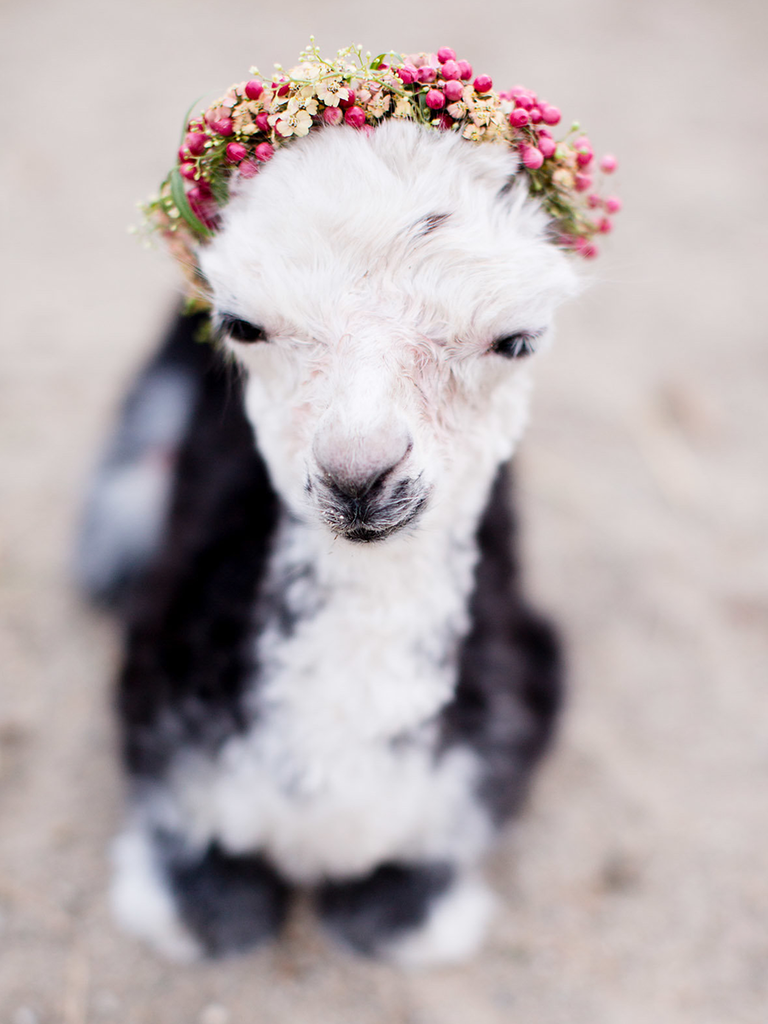 Vollset designed beautiful florals, including fresh, sustainably grown blooms, lush fall textures (think: berries and seed pods) and rich, warm colors. The result was a luxurious and elegant feel that still felt untouched and romantic. And our favorite floral detail? The sweet flower crown for the newborn alpaca.
Baked With Love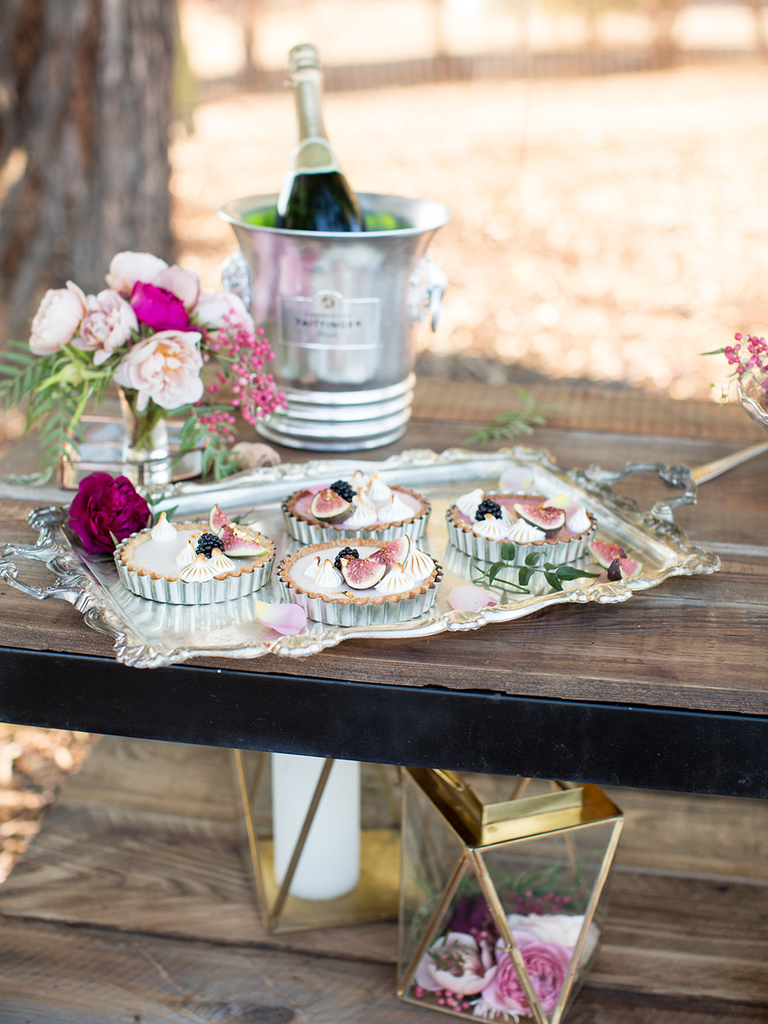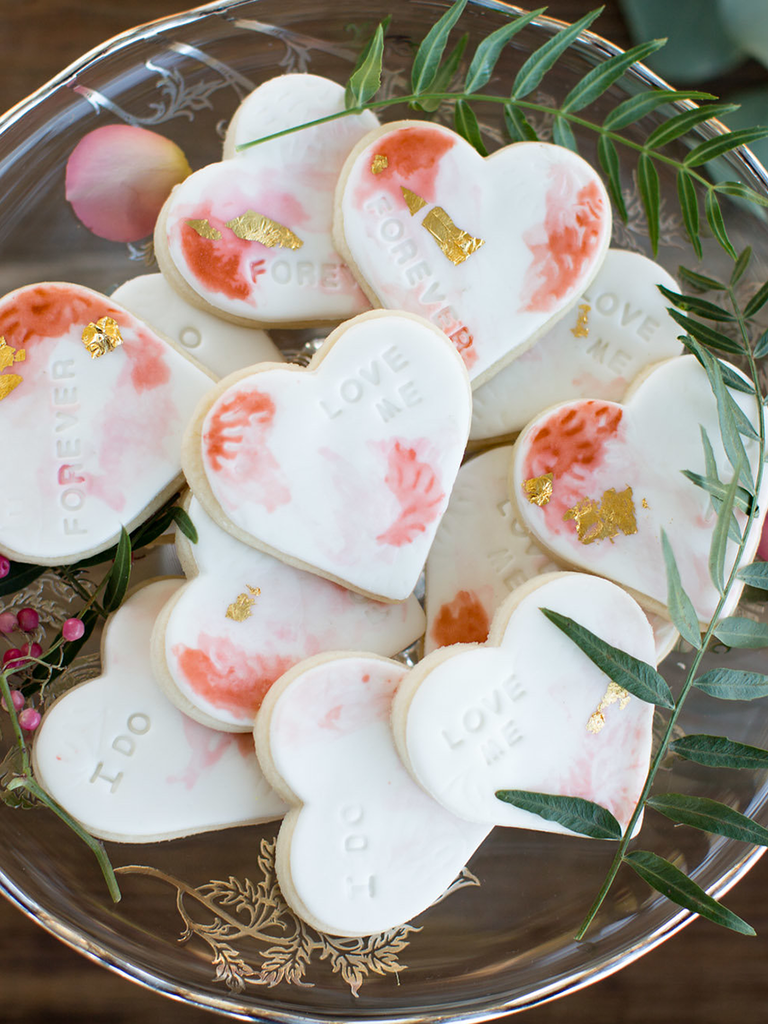 And don't forget about dessert. Tart and Tin's Alexis Barry created a dessert spread perfectly designed for the small, intimate wedding, including a hand-painted vanilla bean mud cake with vanilla bean Swiss meringue buttercream, white chocolate tarts with figs, edible flowers and real gold leaf, brushstroke fondant cookies and rich truffles.
Guests of Honor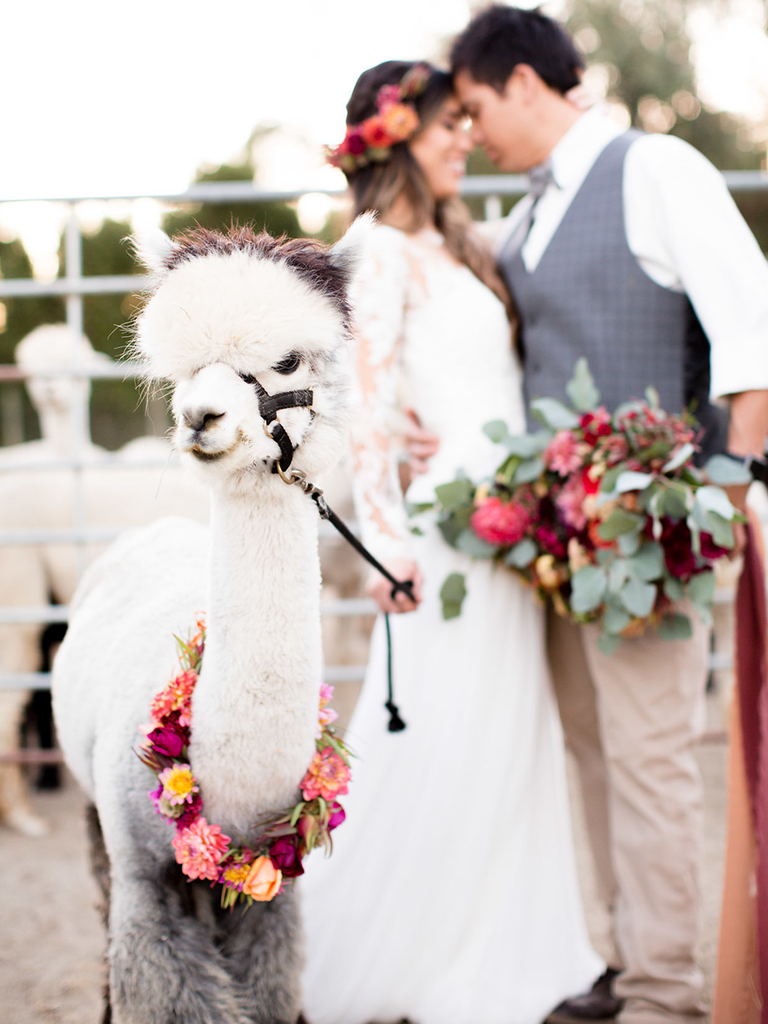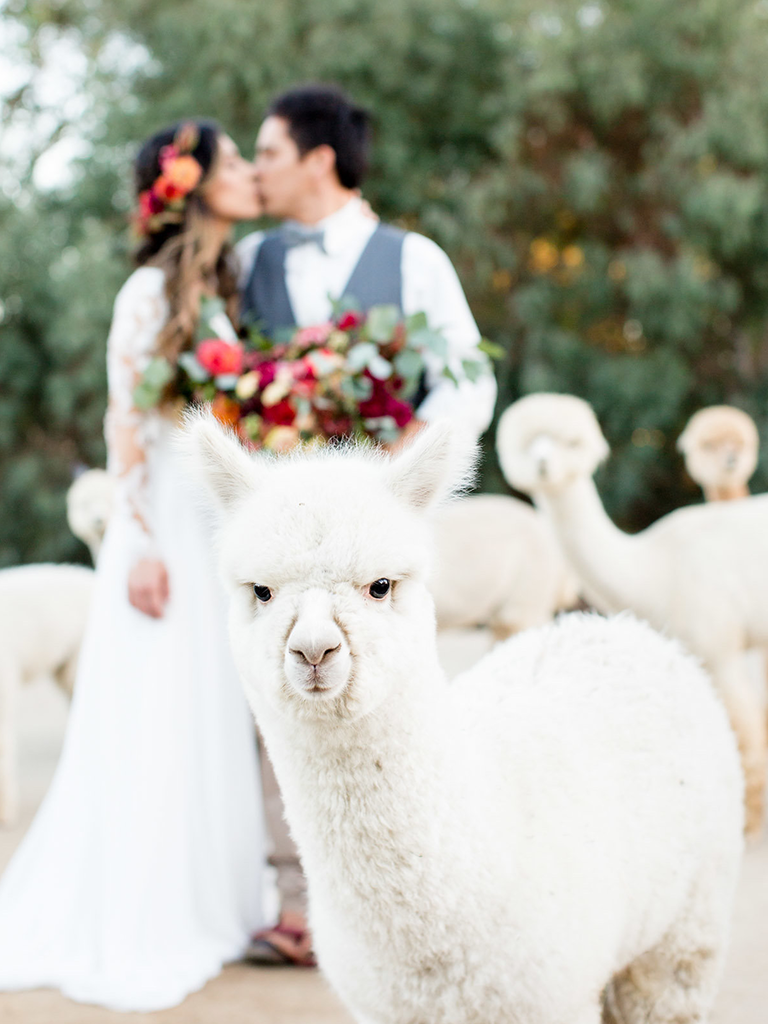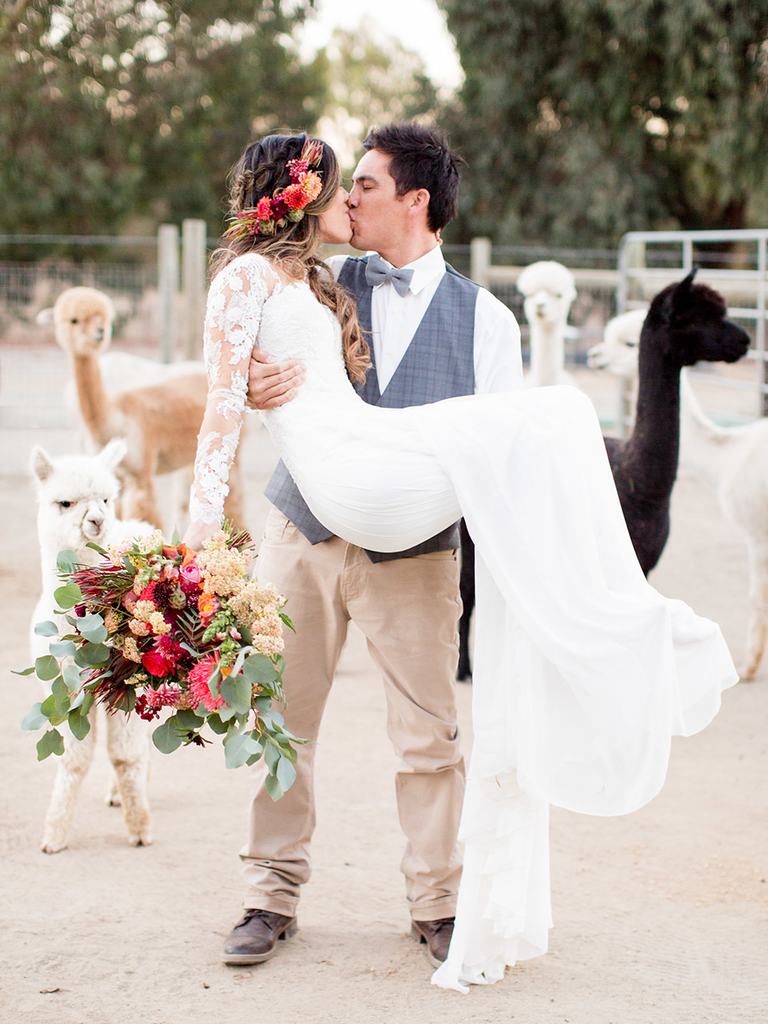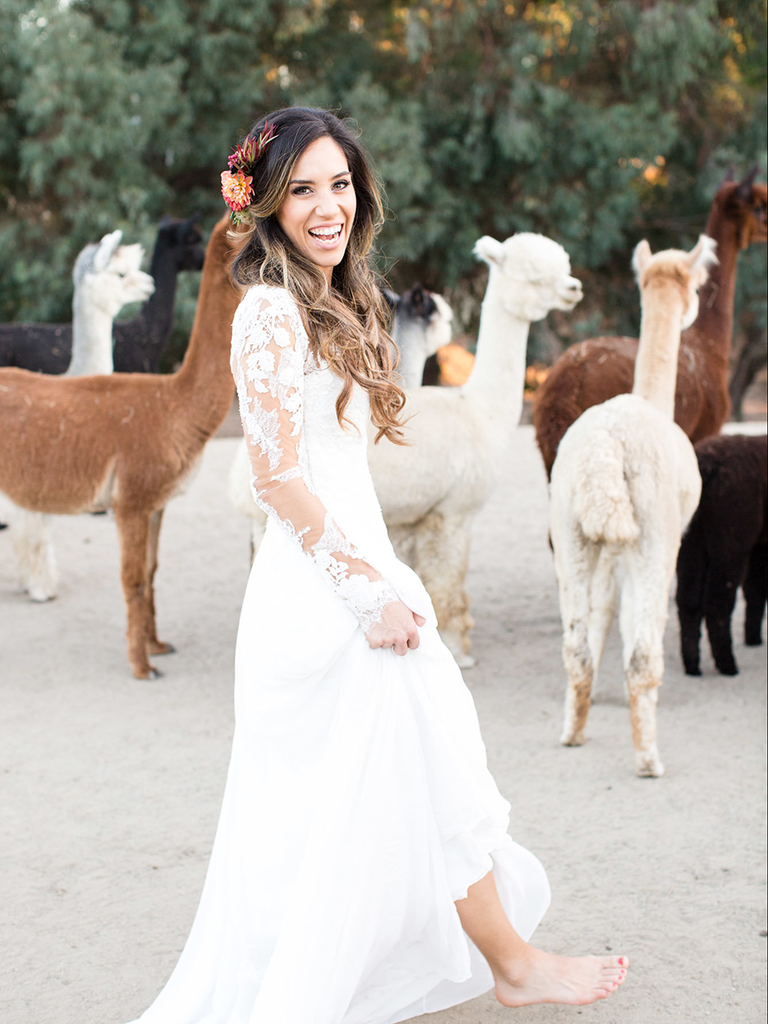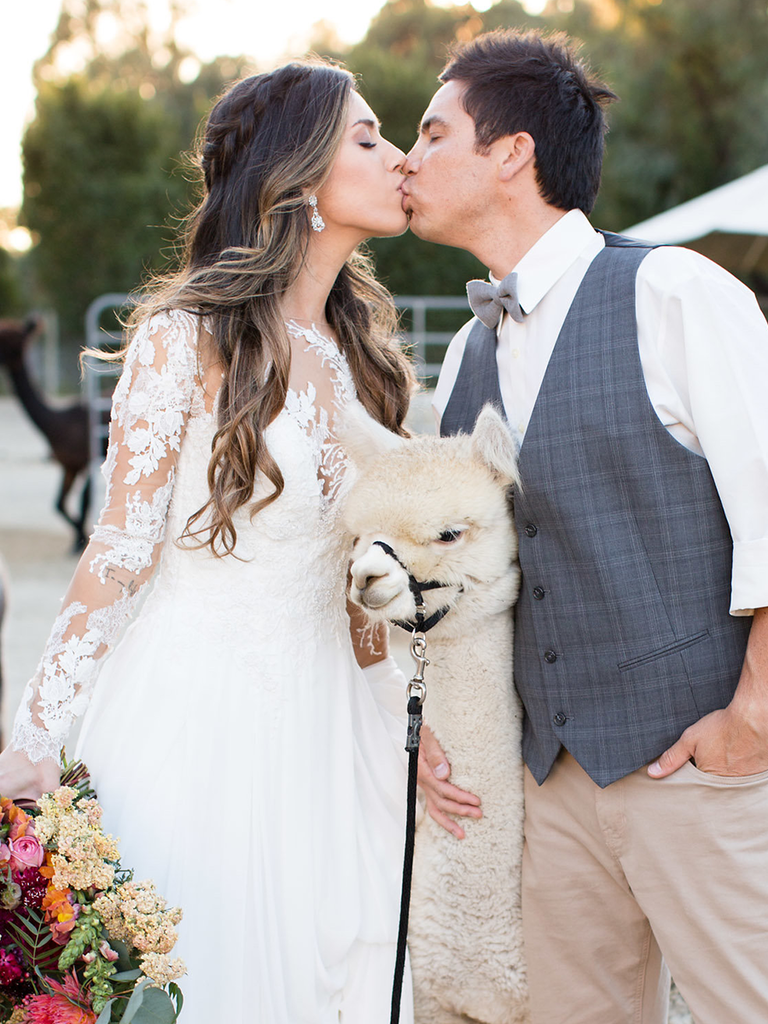 Meet the vendors:
Photograpy: De Joy Photography | Venue: Rockstar Alpacas | Floral Design: FieldSketch Farm | Bride and Groom Attire: Epiphany Bridal Boutique | Hair and Makeup: Face Forward Carmel & Bridal | Invitations and Signage: Altogether Lovely Shop | Desserts: Tart and Tin | Specialty Rentals: Revival Vintage Rentals | Linens: Alexis Party Rentals | Models: Bridget Mckay; Justin Demyo