5 Wedding-Worthy Looks To Steal from the AMAs
by Heather Hall
We can always count on our favorite celebs for fashion inspiration and last night's American Music Awards did not disappoint. From Miley's chic pant suit to Katy Perry's Webster Dictionary clutch here are some of our top wedding-worthy looks from the red carpet that you can steal too.
Lovely Lapels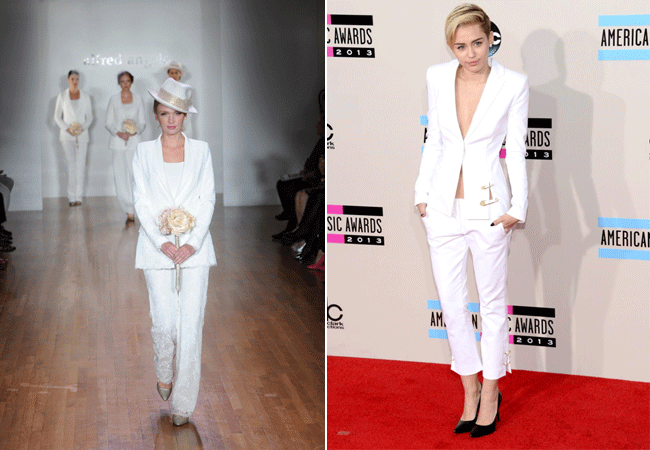 We all know Miley isn't afraid to go against convention, but she looked perfectly polished in a cropped, white pant suit (pre-performance). If you have a strong sense of style, a feminine pant suit for your wedding is a classic choice for your intimate city hall ceremony.
Pant Suit by Alfred Angelo
Gilded Gold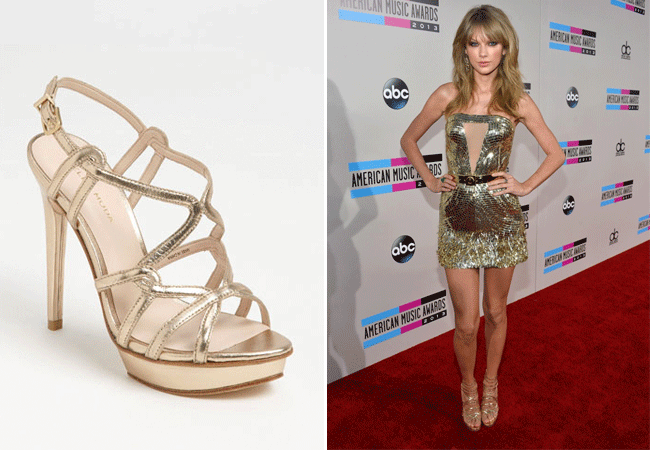 Glam up your wedding day look with metallic pumps or glittery accessories like Artist of the Year winner Taylor Swift. Plus, you'll totally be able to wear them again (think New Years Eve party).
Sandal by Pelle Moda, Nordstrom.com
Sleek Sleeves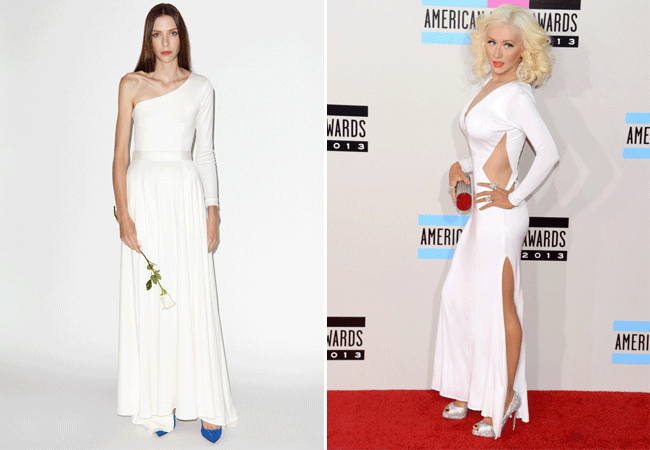 Christina Aguilera showed off her curves (and more than a hint of skin), in her white dress last night. But what we loved about her look was the comfortable fabric and slimming sleeves.
Dress by Houghton NYC
Haute Halters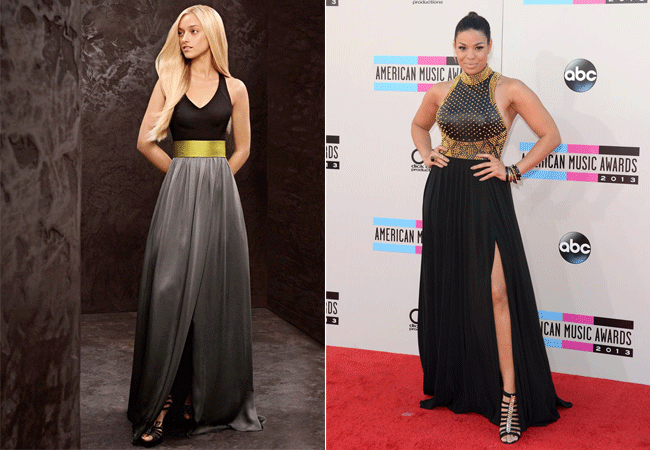 Red carpet host and singer Jordan Sparks looked fierce in a studded leather bodice and thigh-high slit. If you like this, get a similar look for your bridesmaids with an edgy dress they'll love.
Bridesmaid dress by White by Vera Wang, DavidsBridal.com
Artful Accessories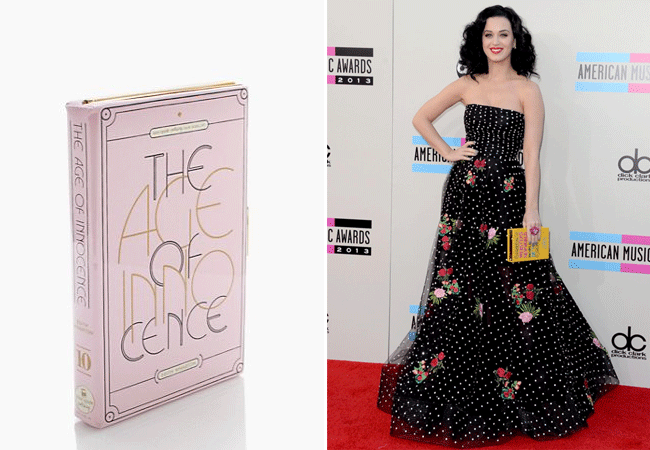 Katy Perry looked radient in a flirty floral gown. Our favorite part? The Webster Dictionary clutch she used to complete her look. Some may say "nerd alert," but we think this clutch is the ultimate accessory.
The Age of Innocence book clutch by Kate Spade
Want more fashion inspiration?
> Celeb-inspired hair and makeup
> 18 celebrity engagement ring look-alikes!