Glee's Amber Riley Is Engaged to Desean Black
"I am the future Mrs. Black."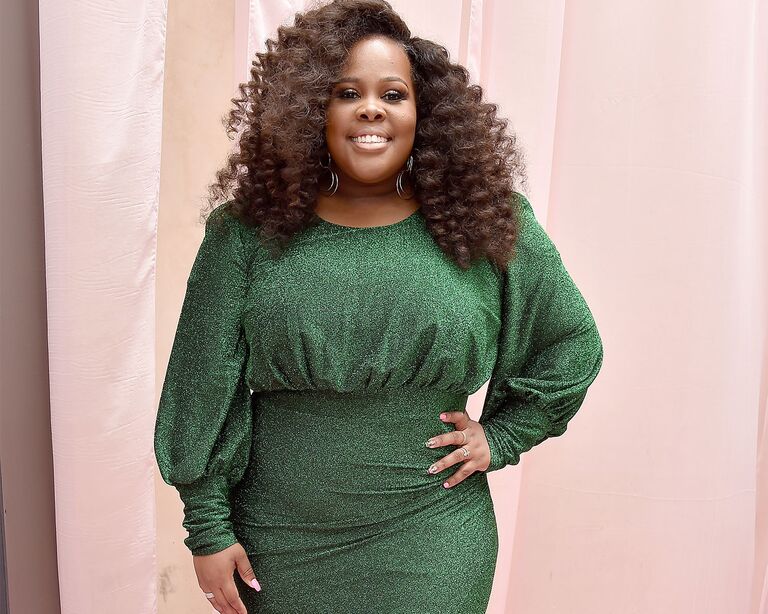 Gregg DeGuire/Getty Images
Amber Riley and boyfriend Desean Black are entering the holidays with an updated relationship status. The Glee actress is engaged to the entrepreneur, she revealed this week. 
"There was a time when I thought I didn't want or deserve this kind of love," Riley, 34, wrote, alongside a loved-up photo with Black. "I'm looking at a man who changed my mind. My time by myself, loving on myself, getting comfortable with myself, prepared me for you, and prepared me for this. I am so proud to say, I am the future Mrs. Black."
"I love you @deseanblack_official and I thank you for your patience, your friendship, and your partnership!" she added. "'What God has joined together, let no man separate.' #HappilyEngaged #Engaged #BlackLove." Riley is best known for her portrayal of Mercedes Jones on Fox's popular musical series.
Black proposed with a stacked-pave-diamond ring featuring a large center diamond.  "Fellas, when a woman looks at you like this, it's a clear indication that you're doing the right thing," he added on his account. "Now, when she delivers unconditional love that you've never experienced, it's another clear indication that you've found the one. Only a fool would let someone as special as this slip away. So I did what any wise man would do and put a ring on it."
"I love you to pieces @msamberpriley, or should I say the future Mrs. Black," he concluded. "A king will always protect his Queen."
The couple only started dating recently after Riley sent a direct message his way first. Her opening line was a simple, "How are you?" While their meeting avenue isn't the most popular way engaged couples connect (it's actually dating apps), they are among another standout group: According to our internal data, 37% of engagements take place from November to February, over the holiday season.