An Eclectic Toronto Wedding With A Stanley Cup Wedding Cake
by Bridget Clegg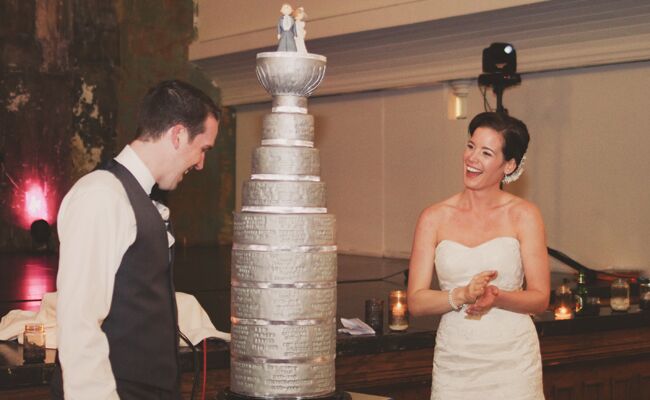 Kristen and Tyler's downtown Toronto wedding blended sentimental touches, 1920s style and Maple Leafs spirit. After the couple found their inviting and historic venue, the Berkeley Church, they started planning a ceremony and reception with tons of quirky details. In place of flowers, the bride had her seven bridesmaids carry chalkboard signs with seven wishes for her marriage. Instead of the unity candle or sand pouring tradition, the couple wrote love letters to each other and placed them in a bottle during the ceremony to be opened and read on their 25th anniversary. Kristen and Tyler kept the reception playful with a caption contest where guests wrote on a photo of the couple. Must see detail: the full-sized Stanley Cup wedding cake Kristin surprised Tyler with! The talented Toronto-based photographer Nikki Mills captured the day below and in the album here.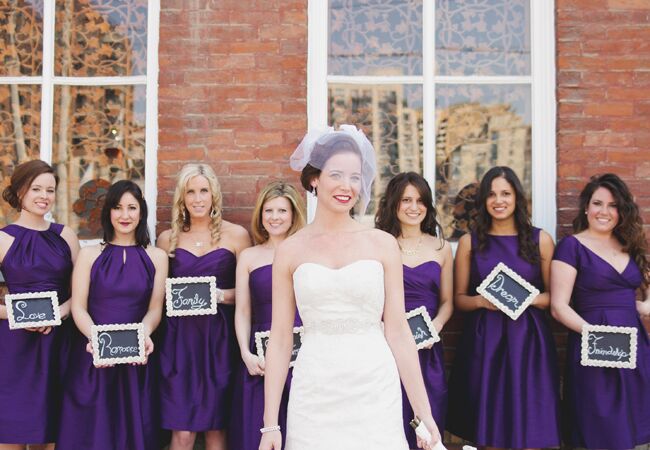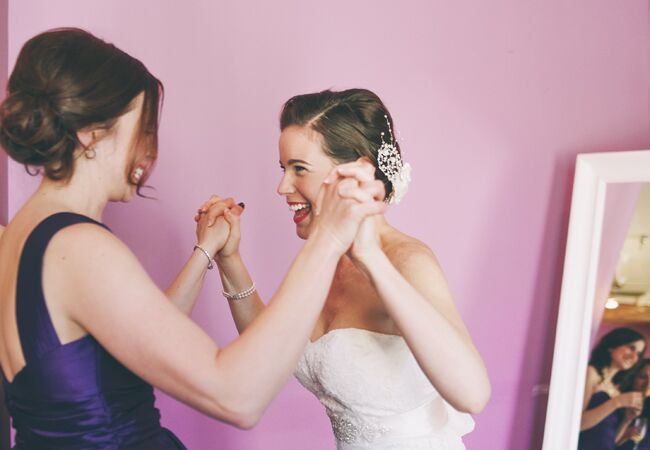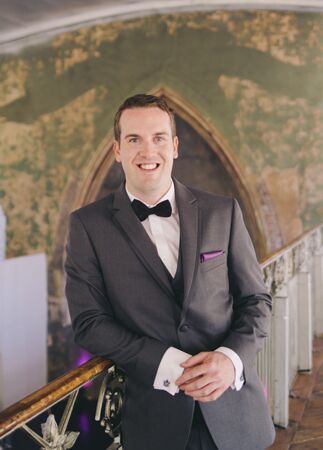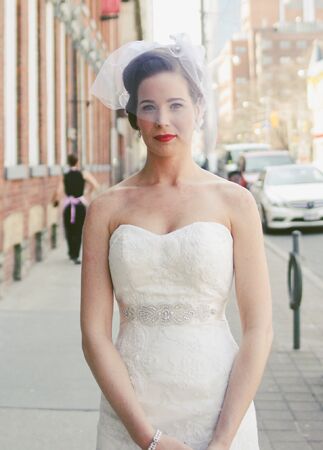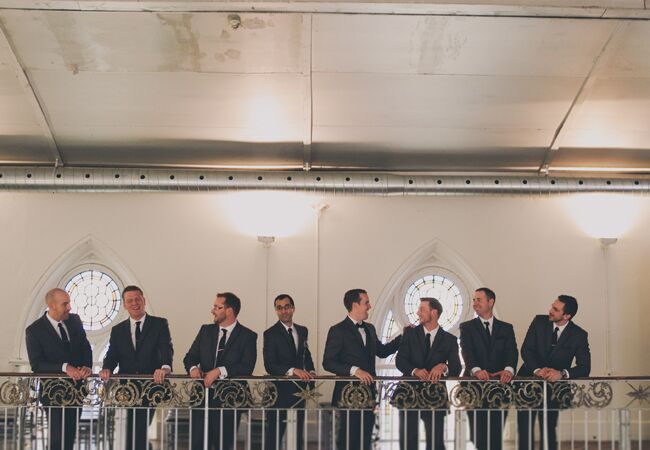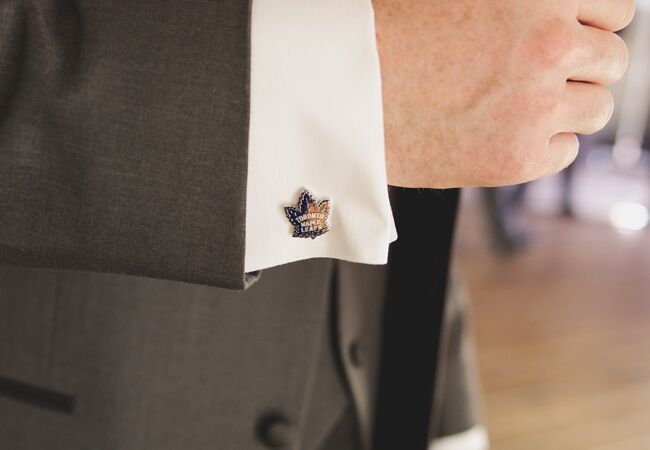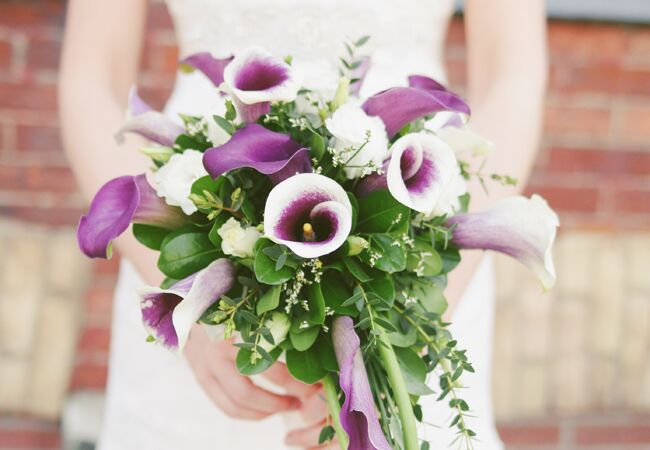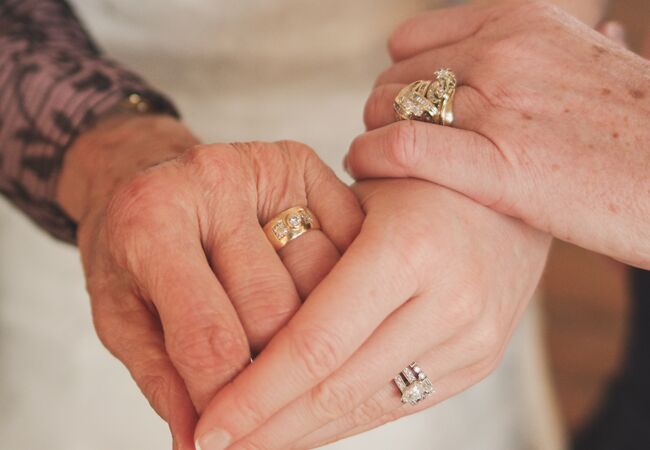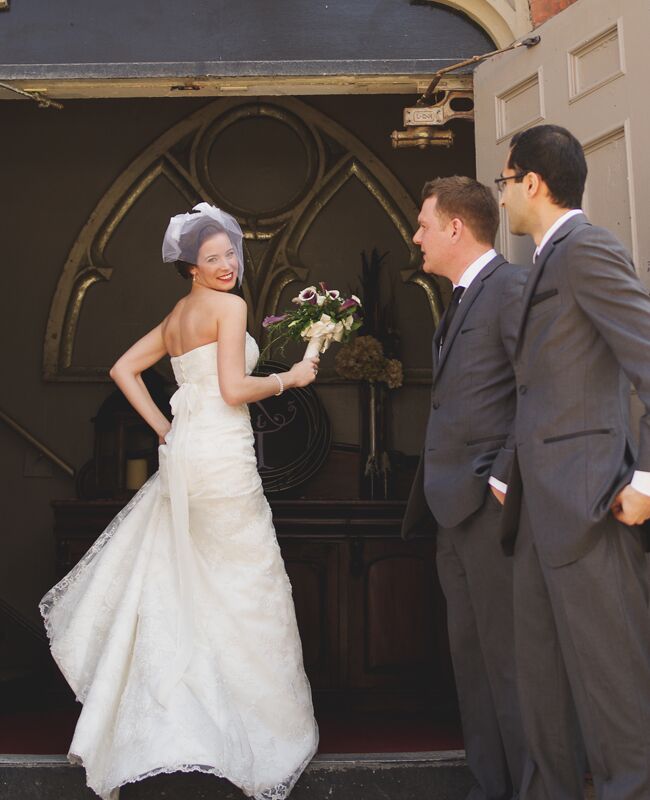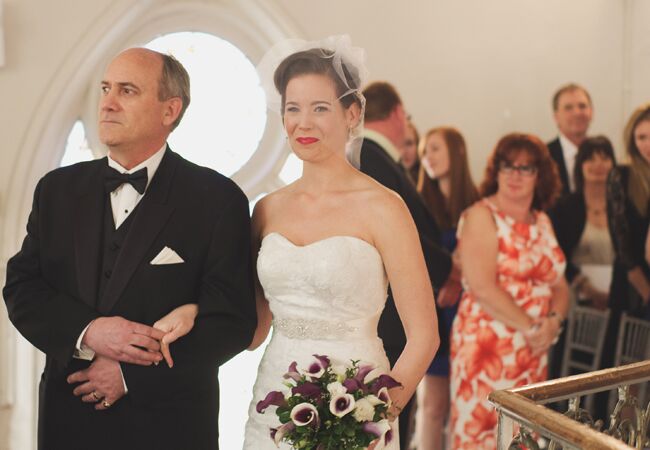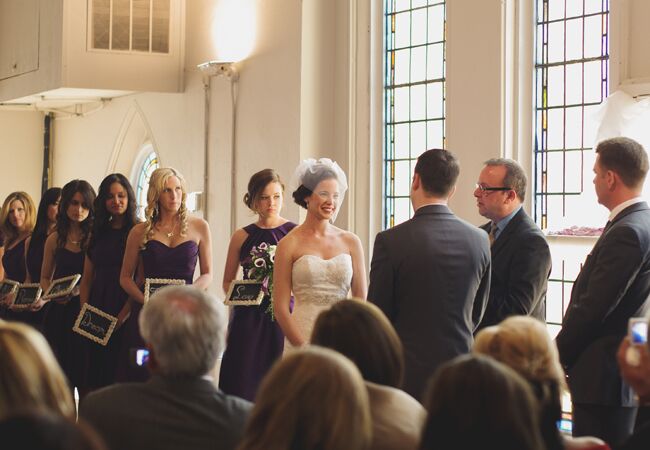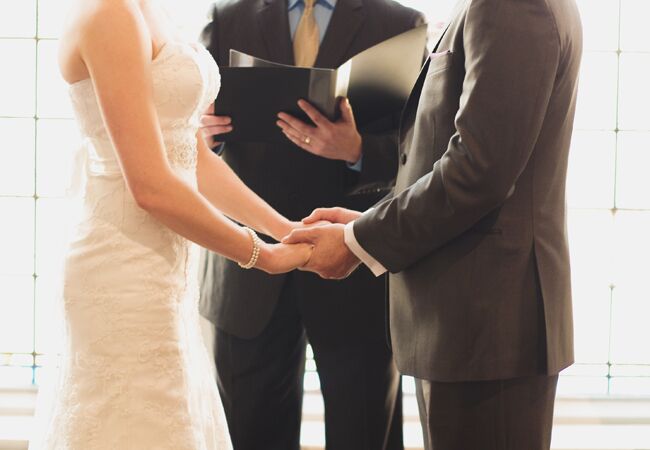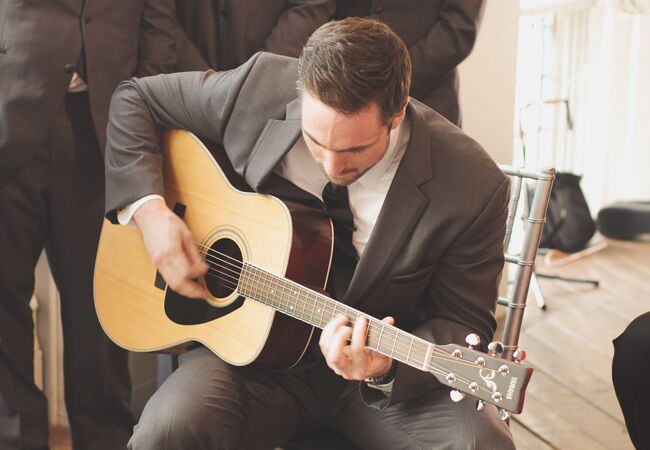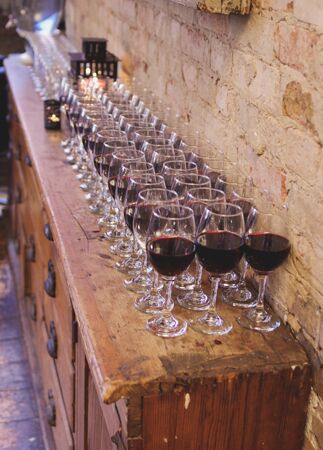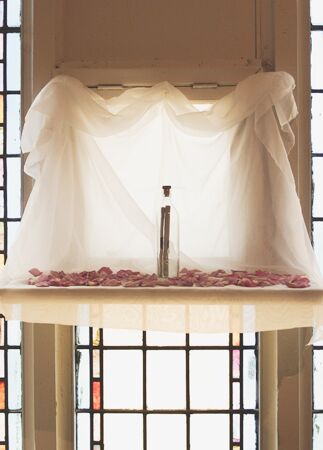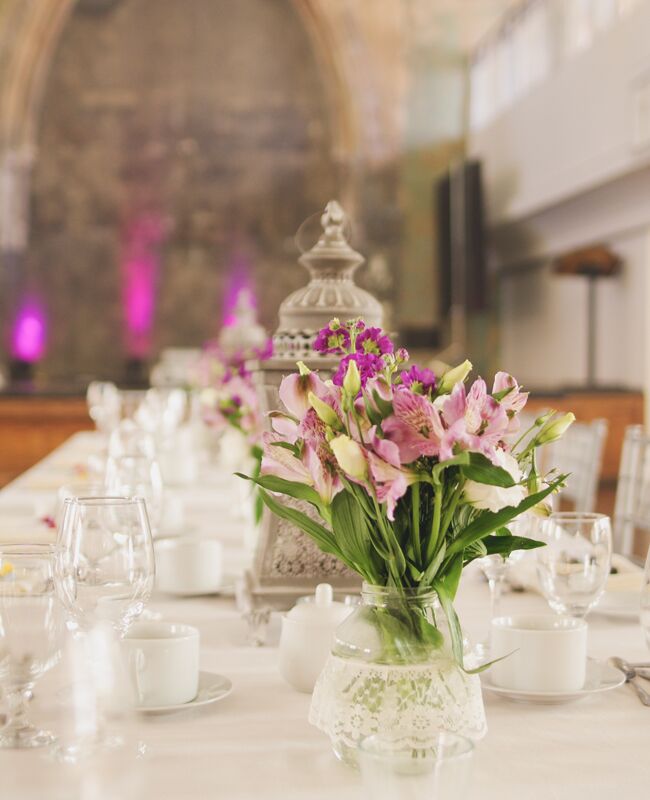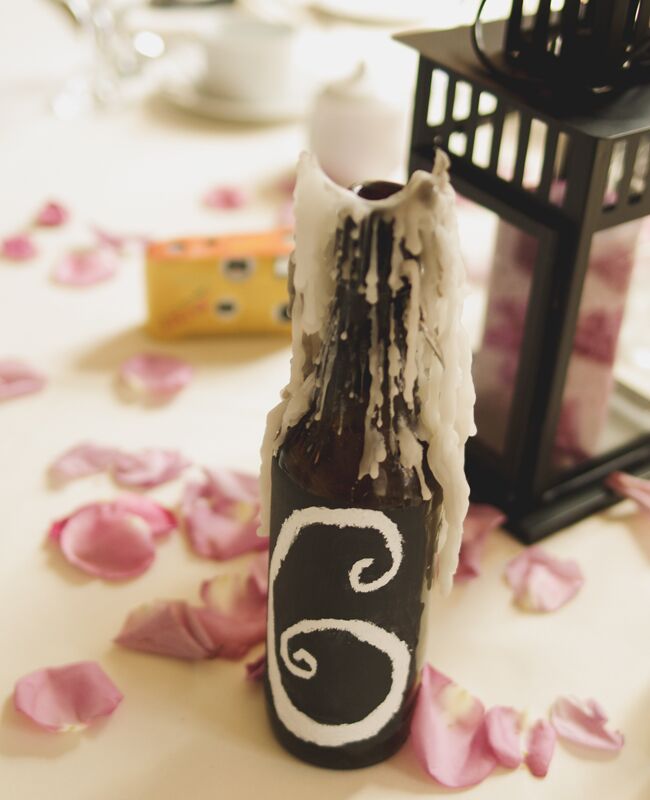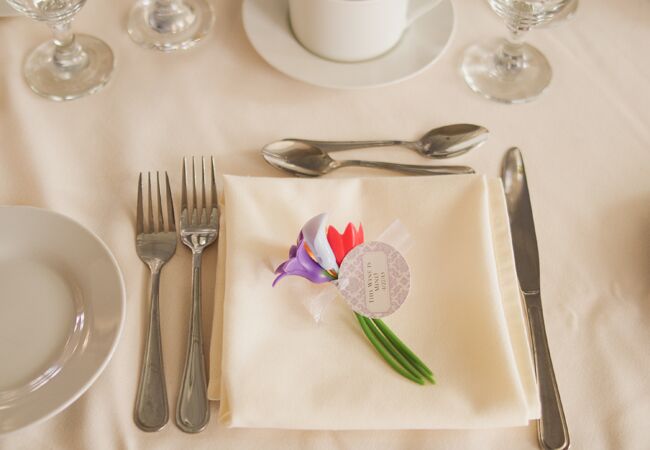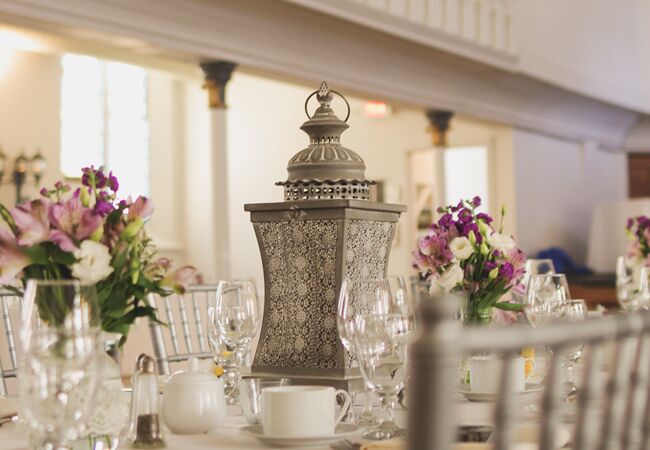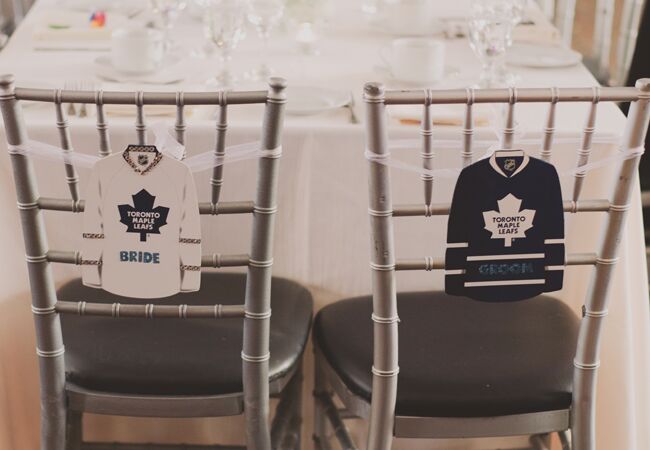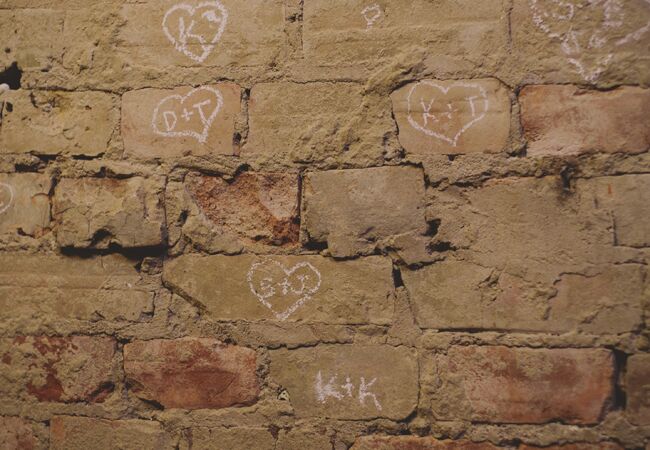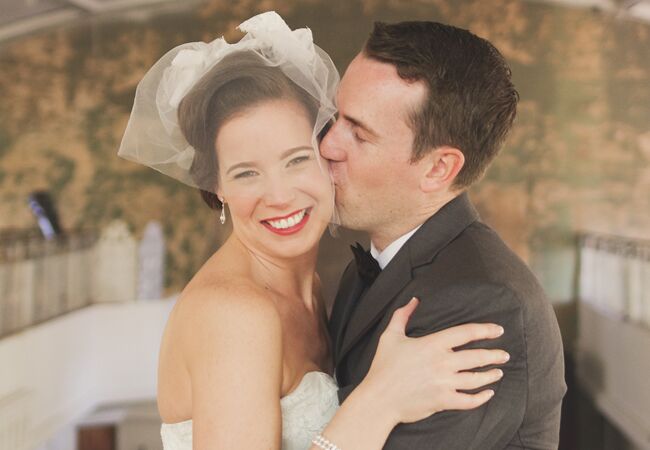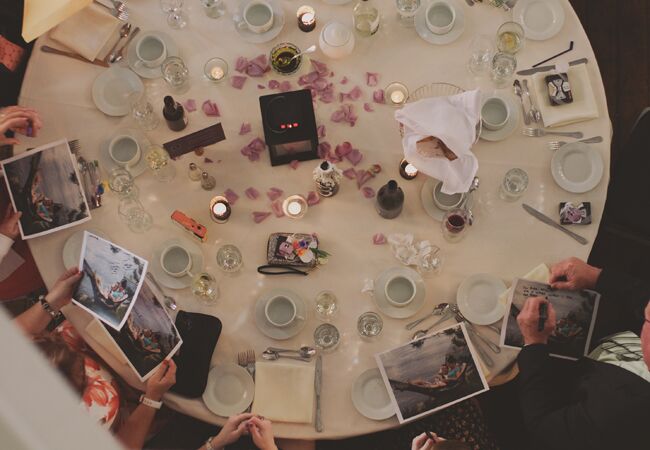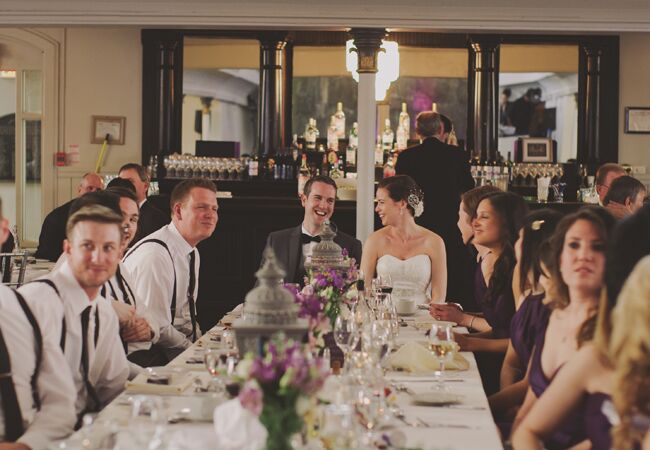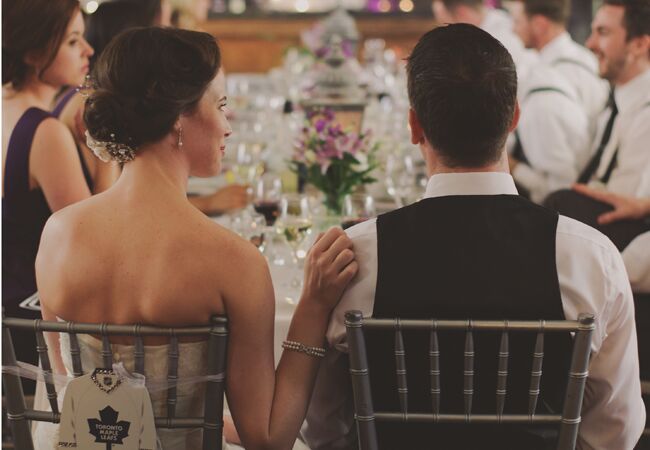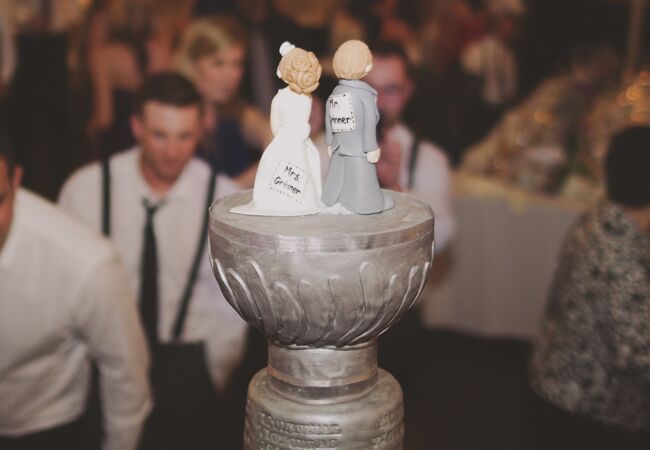 From the album: A Whimsical Wedding in Toronto, ON
See more wedding inspiration like Kristen and Tyler's!
> A Romantic Hockey Stadium Proposal Video
> A Purple Art Deco Wedding at The Carlyle Club in Alexandria, VA