An Ice Bucket Challenge Turned Into a Proposal
by Rachel Torgerson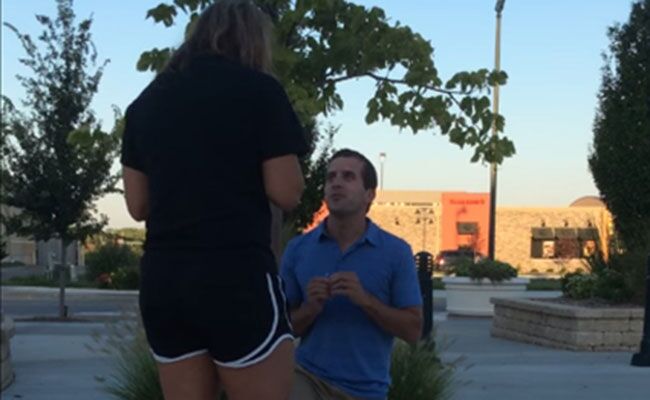 photo by
Shelby Muha via YouTube
For the last few months, our news feeds have been overloaded by friends and celebs drenching themselves in ice water — all to raise awareness for ALS. But Justin Davidson from Manhattan, Kansas decided to raise the bar and, unbeknownst to his girlfriend Shelby, proposed to her when she was least expecting it… right before he dowsed her in freezing cold water!
Watch her reaction below!
Want more? Right here!
>A Police Helicopter Caught This Proposal on Camera!
>7 of the Sweetest Proposals We've Ever Seen