An Unexpected Centerpiece You Can Keep Long After The Wedding Is Over
by Libby MacCarthy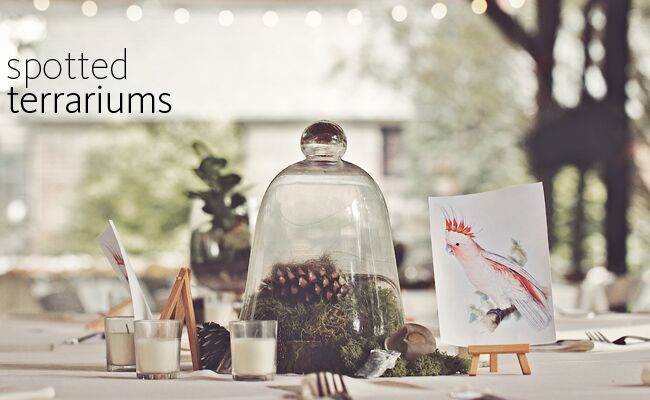 Why have a few flowers when you can dress up your reception tables with an entire ecosystem? If you're looking for non-floral centerpiece ideas or something a little out-of-the-box, terrariums (you probably made one back in elementary school science class) are the way to go. Perfect for a wedding with a bit of rustic chic or organic flair, terrariums are not only unexpected, they're super easy to make, not to mention easy on the budget, and you can even keep them long after you've said you "I do's."
Check out some of the terrariums we've been spotting in real weddings below and then check out how to make your own here!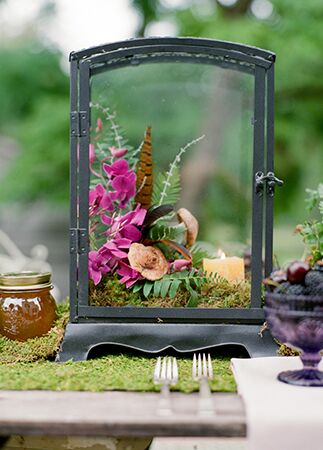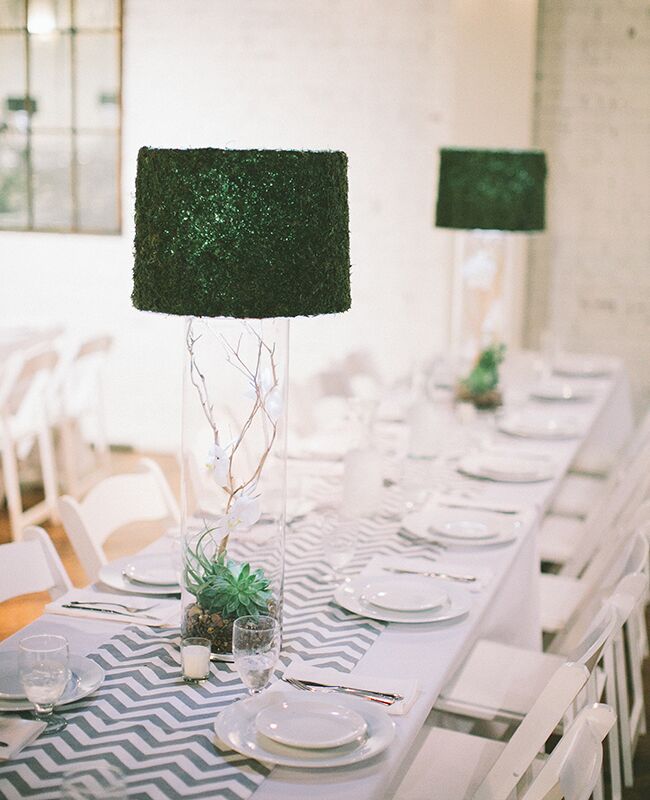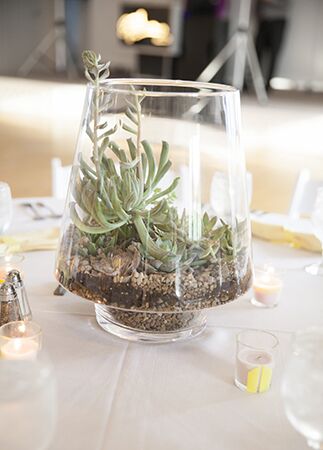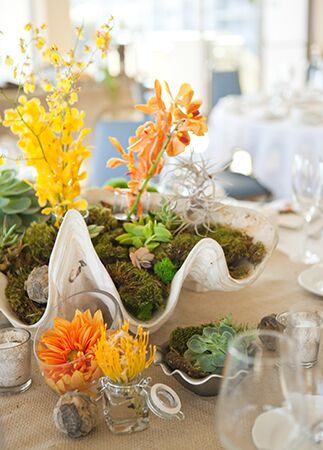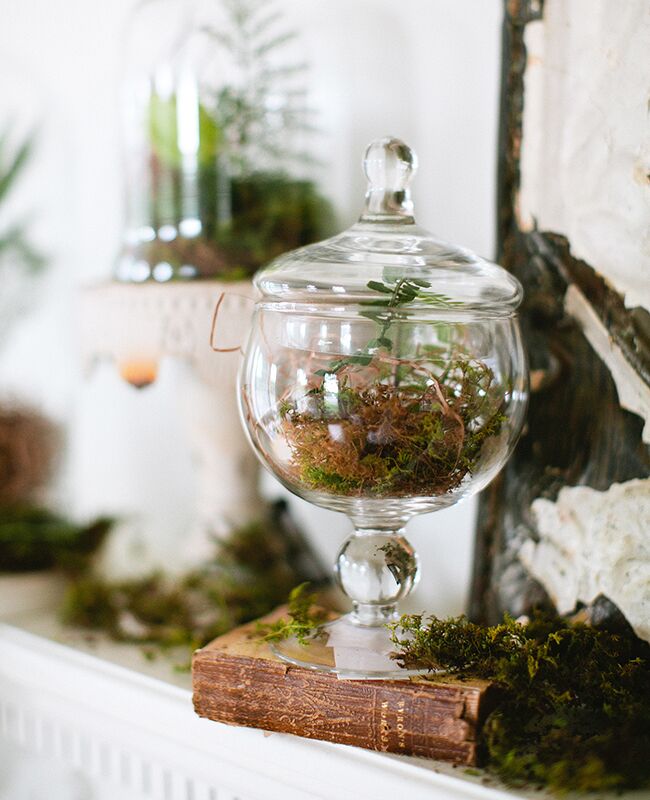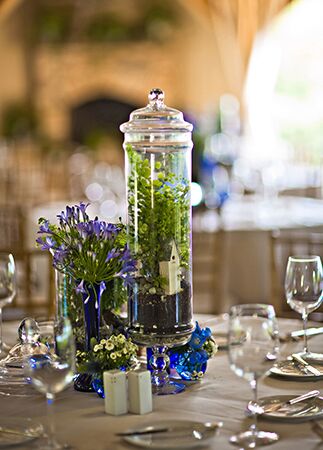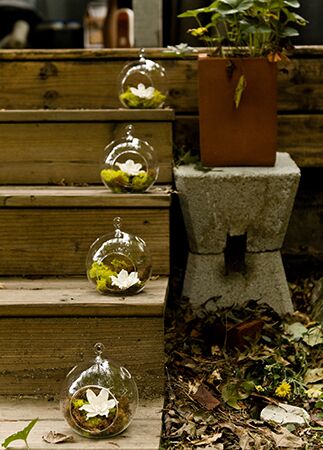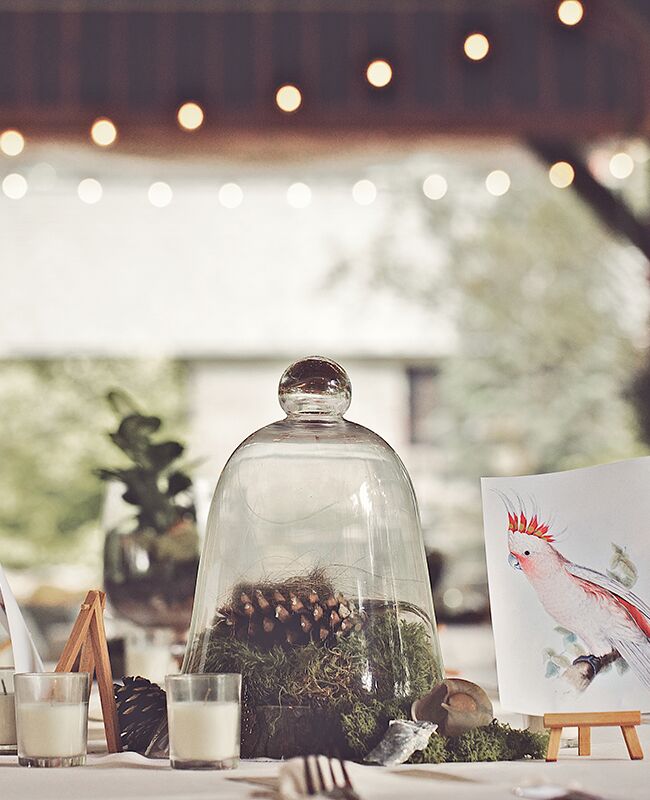 1. Tropical Terrarium
Photo: Jen Fariello
2. Tall Protea Terrarium
Photo: M2 Photography; From the album: A Simple, Sophisticated Wedding in Gilbertsville, PA
3. Modern Terrarium Lanterns
Photo: Steve Michael Photography; From the album: A Classic Modern Wedding at The Terrace On Grand in Kansas City, Missouri
4. Open Air Desert-Inspired Terrarium
Photo: BETSI EWING STUDIO; From the album: A Belvedere Club Wedding in Charlevoix, Michigan
5. Open Air Terrarium in a Shell
Photo: Carlie Statsky Photography; From the album: A Chic DIY Wedding in Santa Cruz, CA
6. Apothecary Jar Terrarium
Photo: Heather Roth Fine Art Photography; From the album: A Victorian Romance Styled Shoot
7. Bright Blue and Green Terrarium
Photo: Hoffer Photogoraphy, Downingtown; From the album: A Garden Wedding in Audubon, PA
8. Miniature Terrariums
Photo: Spark Photography; From the album: An Eco-Friendly Backyard Wedding in Philadelphia, PA
9. Rustic Woodland Terrarium
Photo: Hot Metal Studio; From the album: A Whimsical Wedding in Pittsburgh, PA
Want more? Right here!
> 7 Creative Ways to Use Arrows in Your Wedding Decor
> 3 Super Stylish Reception Tent Alternatives
> 8 Creative Ways To Use Fruit And Vegetables At Your Wedding