Animal Topiaries!
by Simone Hill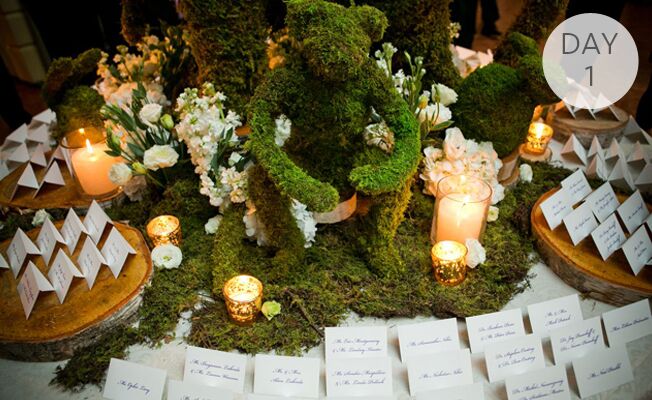 Photo: Dave Robbins Photography
To kick off our 100 days of inspiration, we're starting with these cute creations: animal-shaped topiaries created by Barb Salzman at Hatch Creative Studio. The green monkey (yep, you read that right!), rabbit and elephant were made entirely out of moss — and added a playful vibe to an otherwise elegant escort card table.
"While the overall design of the wedding created with flowers, candles, and textures creates the general feel of the event, it's the details that make it personal and unique to each couple," Barb explains. The animal topiary "shows a deeper glimpse into our couples and the sense of humor that most of our clients have."

> Follow her @hatchcreativeny